Wes Dean – "Looking For The Next One" – a talented, prolific and versatile artist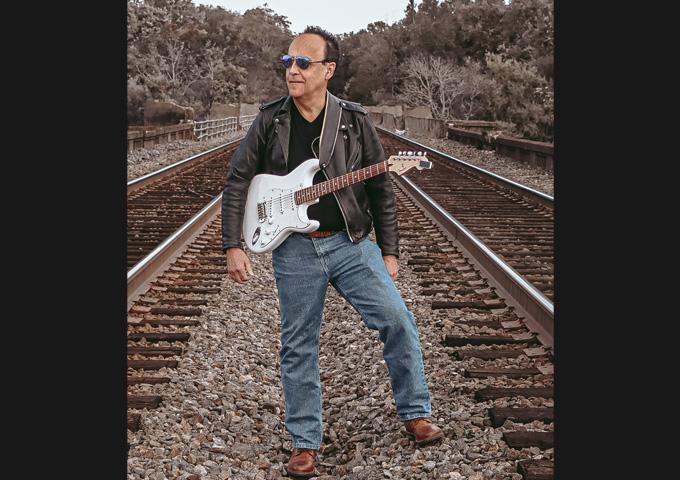 Virginia born and raised, Wes Dean always exceeds expectations by filling voids in the music with strutting confidence. "Looking For The Next One", his sure-shot latest single, set to drop officially the third week of November 2022, lassoes Southern Rock rhythms and pistol-whips Americana lyric sheets into his personal corral at point blank range. Dean's' hefty baritone, sounds whiskey-rich and potent as moonshine, as he hands out some useful life lessons.  "You can't find love if you're looking for the next one. You can't find love if you're waiting for the next one. Open your eyes and look in front of you. You might just find the one for you," sings Wes Dean in the chorus, clearly telling us to explore and appreciate what we have, in the here and now, instead of eternally seeking tomorrow's El Dorado.
Right from the start of "Looking For The Next One", Wes Dean gives voice to his convictions over a righteous and rugged Southern Rock groove. Caressing a joyously bouncy beat, Dean speaks brutal truths, which remain accessible and convey an honest everyman sensibility. It's a delicate balance and a tightrope dichotomy between a slice of serious advice and rocking musical rumble, but Dean nails it.
Drawing on his own experiences, Wes Dean fearlessly confronts the duality of man's nature. "When I was young I used to run around. I used to play around, with every girl in town. Before I went out on a date, I'd planned two more and I couldn't wait. I was always looking for the next one." The lyric sheet can almost be used as a lens through which to view and contemplate the finer points of man's perplexing essence.
The track also comes at a time when Wes Dean sounds like he's settling into who and what he is as an artist. "Looking For The Next One" is meant to be a fun and rocking record, with a message, and should be approached as such. The track is energetic and boisterous, but knows when to be measured to make an impact. Wes Dean is talented, prolific and versatile, and he's moving on his own path.
You never know quite what to expect from Wes Dean on each subsequent release. Will it be rowdy Southern rock, a heartfelt ballad, or a serious pop song? In fact, this time around "Looking For The Next One" is a solidly stirring, dramatic, and dynamic song. Wes Dean has also gotten particularly good at writing meaningful narratives, the progression of which shows through each new release. Moreover, his vocals are consistently impressive on this track. Dean maintains the resonance and immediacy of his voice without having to scream or shout.
Professionalism is part of what sets Wes Dean apart from the indie music pack. His songs are always tailored to perfection – instrumently, lyrically and vocally. Aesthetics, which Dean further refines on "Looking For The Next One". Here you get a mature artist with a fully realized point of view and considerable confidence in his technical skill. Wes Dean has been a life-long musician, beginning with piano lessons at age 6, and playing trumpet, flugelhorn, and French horn in his high-school band.
Since his college days, Wes Dean has played guitar, acoustic first, and then electric for the last 9 years. Dean is referred to as a new recording artist, due to the fact that he only started releasing music in 2021. However, his music sounds like it's been around forever. "Looking For The Next One" is just further proof that Wes Dean is very, very good at what he does.
OFFICIAL LINKS:
https://www.twitter.com/WesDeanMusic
Https://www.facebook.com/WesDeanMusic
https://www.facebook.com/profile.php?id=100074172978137
https://www.spotify.com/WesDeanMusic
https://www.reverbnation/wes_Dean