RocKidFitz – "Born 2 Make A Flip Vol. 2" – Leaves the impression that he has a great future ahead!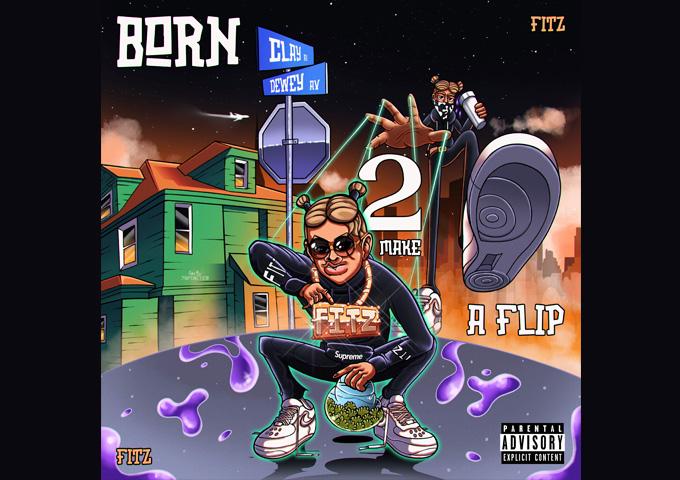 RocKidFitz is a 22-year-old independent artist from Rochester NY. He has lived through poverty, broken homes and crackheads, for most of his life, and has been making music since he was sixteen. RocKidFitz recently released a string of mixtapes, including "Fitz! Fitz!", "Joshua", and his latest, "Born 2 Make A Flip Vol. 2". If you like having your mind melted with melodic flows, high-octane wordplay and banging beats, don't sleep on RocKidFitz. He glides through these beats to conjure up pure sonic candy.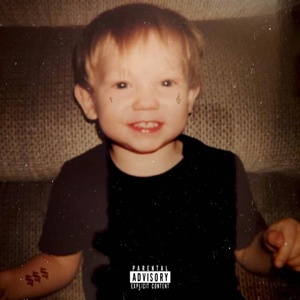 Currently, hip-hop has transformed to having multiple styles and even a much larger fan base and market than in previous years.  In the midst of this era, new young and upcoming rappers have produced some of hip-hop's biggest songs. There is no reason to believe that an artist like RocKidFitz cannot achieve the same.
Right from the opening track, "Pure Gold" (prod. AyyMook), it is hard to ignore the confidence, the charisma, and the catchy flows RocKidFitz raps with. He meets the dramatic beat that powers "Bak Choy" (prod. Grubiinthetrap) right at the door, and bestows an edgy flow upon us that you will feel in your soul.
RocKidFitz also hits us with fired-up lyric sheet on "Ouuu Wee" (prod. DameRunItUp), where he spits like a flamethrower. All around these opening tracks RocKidFitz opens up his artistic arsenal into some exciting directions.
Behind the boards, there's a smartly put together soundtrack, that creates the best set of varying undertones possible, for RocKidFitz's emotive vocals on "Ben Wallace" (prod. Jody). This moves us straight into the sweeping pads of "PU$$Y" (prod. @prodl0renzo) where RocKidFitz extends his vocals into urgent and gritty territory, showing off his versatility and range. It's these extra details and skills, which set him apart from the pack.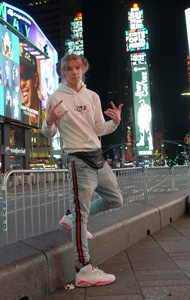 "Tity Boi" (prod. RocKidFitz) is a surefire sonic stand out due to its intricate synth loop, thumping percussion and pulsing baseline. "Geekin!" (prod. RocKidFitz) repeats the badass production qualities of the previous track, while RocKidFitz unpacks all the nuances in his voice.
"Lying Bitch" (prod. LIVING PUFF) rolls out a high-powered, alternative-emo vibe that rocks and soars with an epic vocal performance from RocKidFitz, as he weaves his way across the crushing guitars.
In conclusion, "Born 2 Make A Flip Vol. 2" is a solid mixtape that thoroughly showcases RocKidFitz has a bright future in rap. He's versatile, he has a great beat selection – including his own productions – and is able to create a listening experience with this project that fans coming from various genres can thoroughly enjoy. Throughout the entirety of the mixtape, listeners learn how dedicated RocKidFitz is to proving himself in the industry.
RocKidFitz is working hard to forage his own sound, and his goal is clearly longevity. In the meantime, "Born 2 Make A Flip Vol. 2" feels like a culmination of all the hard work and consistency he has delivered up until now. No doubt, you'll be left with the impression that he has a great future ahead.
OFFICIAL LINKS: http://solo.to/fitz