"Dominion (Mother Russia) Remix" by Brazilian EDM Project RADDAH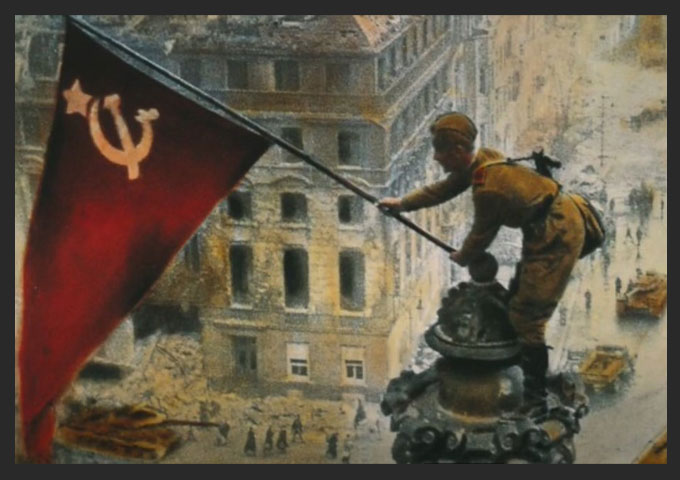 RADDAH is an EDM project created by Artur NM which aims to mix Electronic Music with some elements of Brazilian music. The name RADDAH means "World" translated from an Indian tribe called Kariri Xocó. The name was chosen because the project intends to spread good vibes to all Worldwide.
The debut single "Dominion (Mother Russia) Remix" was released on May 19th on SoundCloud and YouTube. The song was originally performed by Sisters of Mercy and released on their second studio album, Floodland, in February 1988.
RADDAH's version delivers three kinds of rhythm – Electronic, Rock, and Brazilian. The Music Video was released on May 20th and tells the story of the song – which illustrates the desire of Russian (URSS) domination and the strategies that they used to defeat the Germans during World War II. In the beginning it shows the Stalin speech declaring war against the Nazis and then depicts the war and the strategies narrated in the song.
The turning point is in the middle of the Video when the Russians conquered Berlin and celebrate the victory. The original songwriter Andrew Eldritch, revealed that the song disguises an anti-American diatribe flavored by the Chernobyl nuclear disaster. At the time of release he also claimed that the second part of the song was a call for the West to give up Berlin to the Soviets, as they already controlled the city.
"I only have to say that this music video is a history class," states RADDAH, "and it was the reason that it was created."
OFFICIAL LINKS:
YouTube Main Video: https://www.youtube.com/watch?v=pzrkihb6WI4
SoundCloud: https://soundcloud.com/raddahmusic
Social Media to follow:
Instagram: https://www.instagram.com/raddahmusic/
Twitter: https://twitter.com/raddahmusic