Shifta – 'Body Dey' ft. Konshens covers the entire spectrum of sonic niceties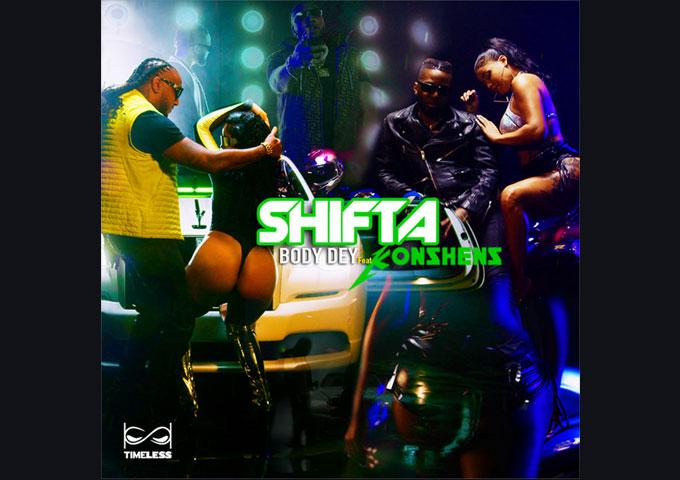 Shifta is a Miami-based dancehall artist from Jamaica who is widely recognized for his lyrical versatility, electrifying music videos, and explosive performances. He has taken the music industry by storm with his unique style, magnetic presence, and rich cultural background. Konshens, who has released several hit songs, was formerly a member of the duo SoJah with his brother Delus. He also featured on the song "I Don't Dance (Without You)" with Matoma and Enrique Iglesias. These two extraordinary artists, can now be heard on the new, intoxicating Shifta banger, 'Body Dey' ft. Konshens. The lyrics of the song are explicit and graphic, focusing on the physical aspects of sex and the female body. The song's message is clear: it's about the desire to have sex with a beautiful woman who has an incredible body. "This song was inspired to make women feel good and sexy about themselves," says Shifta.
'Body Dey' starts with Shifta expressing his amazement at the woman's body and asking where she got it from. He describes her as a star and says that when she looks in the mirror, it's like there's no body there, implying that her figure is so amazing it almost seems unreal.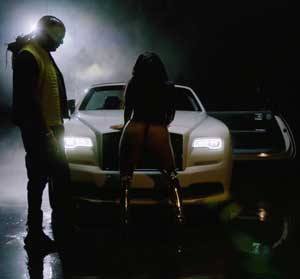 Both Shifta and Konshens turn on the lyrical heat as they weave their way across the hip-swaying groove, infusing it with electrifying vibes and explicit talk. From rapping to crooning, the song covers the entire spectrum of sonic niceties, meant to mesmerize you.
If there is one admirable thing about Shifta as a musician, it is the fact that he innately knows how to concoct catchy, memorable hooks, and come up with exceptional melodies. He delivers in a soothing but forceful timbre, and his catchy lines filled with swagger, are earnest and erotic.
Konshens' vocal outbursts shine impeccably against the song's mellow guitars, and gently skittering percussion. The soaring choruses provide a sweet melodic contrast, and their woozy auras are complimented by the ear-catching harmonies.
The result is a natural distillation, with each star bouncing their vocals and presence of off each other. Konshens is the perfect collaborator for Shifta on 'Body Dey', while both show no shortage of smooth and soulful swagger.
They effortlessly meld with immediate, lilting verses, and undulating choruses, adding unabashed rhymes with thrilling verve and confidence. Shifta and Konshens mirror each other's effortless bravado with chest-inflating sensitivity. Like many great dancehall singles in the pantheon, 'Body Dey' is the labor of true artists.
ABOUT SHIFTA: Shifta's passion for music began at a young age, and he gravitated towards the local reggae/dancehall scene in Jamaica before migrating to Miami to continue pursuing his love for the genre. His relentless pursuit attracted the attention of the grassroots dancehall cult following and the general market as well. He also established the "Fras Krew", a group of individuals working together to create a portfolio of razor-sharp talent with innovative business expertise. To capture the hearts and support of the core market of reggae/dancehall music, Jamaica, Shifta moved back to his homeland and utilized every recording opportunity that came his way to make a name for himself on a broad scale. He established his Timeless brand of music in the dancehall community, leading to numerous performances in the United States, the Caribbean, Europe, Asia, South America and Africa. It's interesting to note that Shifta's father, Daddy Fras aka Piper of Piper Records, gave some of Jamaica's most prevalent names their first record cuts.
ABOUT KONSHENS: Konshens, whose real name is Garfield Delano Spence, was formerly a member of the duo SoJah with his brother Delus. He has released several hit songs including "Gal Dem Talk", "Rasta Impostor", and "Good Girl Gone Bad". He has a large following in Kenya, Trinidad and Tobago, Guyana, and Europe where his music has been successful. Konshens has released two albums, Real Talk and Mental Maintenance, and launched his own label, Subkonshus. He has been involved in political activism, taking part in a march in Torrington Park to end political rivalry. In 2014, he became a brand ambassador for Pepsi, and in 2018 he was featured on the song "I Don't Dance (Without You)" with Matoma and Enrique Iglesias.
OFFICIAL LINKS:
Music Video (YouTube ) – https://www.youtube.com/channel/UCzZXUcCJIkeorX-Bu5VnePw
Spotify – https://open.spotify.com/artist/1nnKsr9fK7T1Ife3qZiefD
Apple – https://music.apple.com/us/artist/shifta/160888161?l=vi
Instagram – https://www.instagram.com/shifta_timeless/