King Neo expresses his love and desire on "He Can't Love You Like I Do"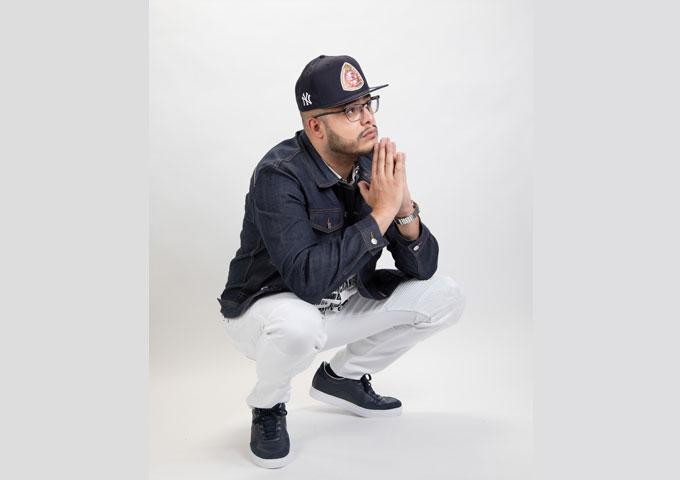 King Neo, the artist of Puerto Rican and Dominican descent, is getting ready to take the music world by storm. With a sound that melds dancehall, reggaeton, bachata, urbano, and salsa, King Neo has been influenced by the likes of Marc Anthony, Romeo Santos, Aventura, Luis Fonsi, Daddy Yankee, and Don Omar. But King Neo's story is just as impressive as his sound. Born in Brooklyn, New York on May 8th, 1986, King Neo was raised by his grandmother after his mother left him with her at just eight months old. After eight years, his mother regained custody of him and they moved to California, but it wasn't long before King Neo was taken away from her and placed in foster care for four years. However, his grandmother never gave up on him, fighting to adopt him from more than three thousand miles away. Finally, at the age of twelve, King Neo was able to return to his grandmother, but he was a different person from the boy she knew.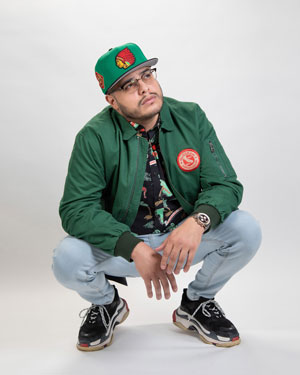 In his late teens, King Neo fell in with the wrong crowd and ended up in prison at the age of twenty-two, with an eight-year sentence ahead of him. But instead of letting this be the end of his story, King Neo used his time in prison to study and grow. He was admitted to a highly selective college program and learned that prison may keep your body, but it can never keep your mind in chains. King Neo used this idea to dedicate countless hours to honing his musical ability, both as a singer and a writer.
For King Neo, music has always been a source of light in an often dark world. Along with his grandmother, it was the one thing that kept him going when it felt like the world had given up on him. King Neo's passion for music has only grown stronger over time. He still remains a student of music to this day, always striving to be the best he can be.
King Neo's story is a testament to the power of perseverance and the importance of pursuing your passion, no matter the obstacles in your way. He serves as an example to others who may find themselves in difficult situations, showing that with hard work and dedication, anything is possible. And for King Neo, success isn't measured in money, but in the impact he can have on the lives of others through his music. So keep your ears open, as King Neo is just getting started with his debut single, "He Can't Love You Like I Do".
The song "He Can't Love You Like I Do" is an alluring mid-tempo ballad with an intoxicating melody that speaks to the idea of a man who believes that he can love a woman better than any other man can. The lyrics are romantic and passionate, with King Neo expressing his deep love and devotion for the woman he desires.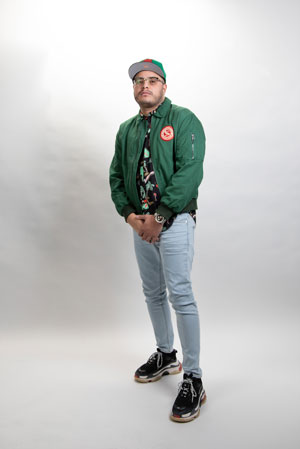 The first verse sets the tone for the song, with King Neo asserting that the other man can't love the woman as he does. He highlights his ability to make love to her all night and day and keep her in designer clothing for the clubs, unlike the other man who supposedly doesn't show her love or give her gifts. The repetition of this verse throughout the song emphasizes the singer's confidence in his abilities to love and care for the woman.
In the pre-chorus, King Neo acknowledges his dependency on the woman and pleads with her to trust him. He promises to be there for her forever and be her husband, indicating a deep commitment to their relationship. The chorus then comes in, and the singer repeats that he can love the woman like no one else can, which emphasizes his confidence in his love for her.
In the Spanish verses, King Neo continues to express his love and desire for the woman, promising to give her everything she needs and wants. The repetition of "Todo lo que pidas, lo que quieras te dara" means "everything you ask for, everything you want, I'll give you," which emphasizes the singer's willingness to do anything to make her happy. The production runs on eloquent percussion, warm shimmering keys and a steady hip-swaying rhythm. On top, King Neo's nuanced vocal tones are smooth and seductive as he unfolds his earnest narrative.
"He Can't Love You Like I Do" is a well-written and well-produced track that showcases King Neo's vocal range and ability to create an emotional connection with his audience. The lyrics, which switch between English and Spanish, are romantic and passionate, emphasizing the singer's confidence in his ability to love and care for the woman he desires. It's a great song for anyone who craves hearing heartfelt lyrics about love and devotion. "He Can't Love You Like I Do" by King Neo drops officially on all major digital platforms at the beginning of May.
Connect and stay up to date with King Neo on www.instagram.com/king_neo_oficial