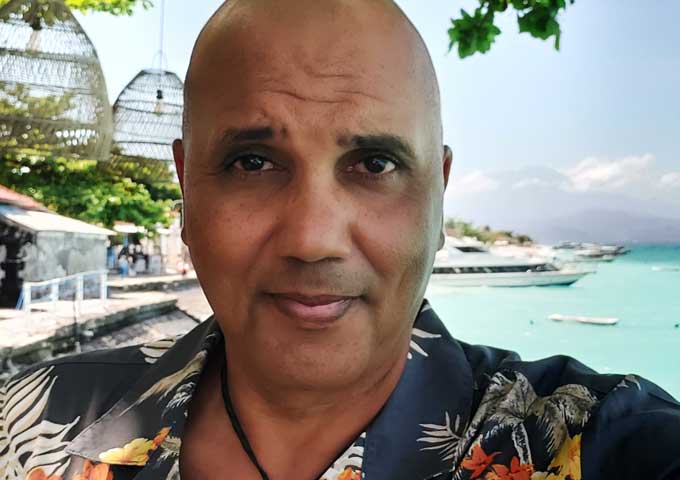 It's not often that an artist comes along who completely reinvents a genre, but Ronmivida is exactly that kind of artist. The German-American music producer has been creating electrifying electronic dance music for years, and with his latest project, he's taking his artistry to a whole new level. Ronmivida's music is a masterclass in the power of rhythm and melody, with his beats pulsating through the listener's veins and his melodies searing into their soul.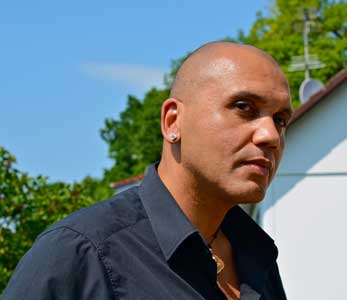 Ronmivida's journey began at age 14 when he started playing guitar and releasing records with his band, The Dawn. After achieving success with the band, he went on to perform as a DJ in the Frankfurt dance and house music scene in the 1990s. Since founding his company Rmusicproductions in 2012, Ronmivida has collaborated with some of the biggest names in music, including Cheryl Green, Fabian Schreiber, Samer, and Ulf Kleiner, among others.
Over the years, Ronmivida has continued to create music that defies categorization. His album "Kokon" and singles "Seelenspiegel," "Die Eine Nacht," and "Anker," showcase his versatility and his ability to write songs that speak to the heart. He has worked with some of the most talented musicians in the business, including keyboardist Andreas Hillesheim, popular background singers Dominik Steegmüller and Ivonne Mwale, and the incredible Ralf Guske and Tilmann Höhn.
Ronmivida's latest release, the 4-track EP entitled "Time Warp," is a journey through the soundscapes of EDM, and was met with rave reviews from fans and critics alike. With each track, Ronmivida transports the listener to a different world, where the music is everything and anything is possible. It's a testament to his skill as a producer and his commitment to pushing the boundaries of what his music can be.
Ronmivida's music is unlike anything else out there, combining the latest in EDM technology with the classic sounds of the past. He opens the new EP, with the title track, "Time Warp," an eight-minute epic, which thrives on a euphoric four to the floor beat, rumbling basslines and soaring synths. Along the way, the song morphs into a number of different moods and tones, highlighting Ronmivida's formidable skills in sound design.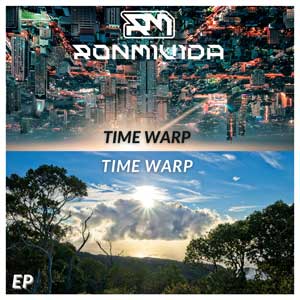 "World's Dancefloor – Club Version" is another upbeat dancefloor fest with a throbbing rhythm and shimmering keys underscoring timely vocal flourishes. The track submerges you in layer after layer of hypnotic breaks, static distortion, and uplifting build-ups, followed by sections of fully propelled momentum.
"Free" rides on a buoyant bassline, and jaunting synths, embellished by a full-on melodic female lead vocal, which gives the track a mainstream pop edge. Delivering almost four minutes of auditory bliss, Ronmivida creates a sustained and upbeat progression that is totally captivating. Besides the music, great attention is also  put on the lyrics. "You are the creator. You're the architect. You're not imprisoned anymore by your regret. You will be greater than you'd ever expect," recites the chorus.
The producer terminates the project with "Boy – Instrumental." Rather than sticking to a formula, Ronmivida uses the language of electronic music to create heartfelt and imaginative statements. Here he again switches his template, starting in cinematic mode before igniting the rhythm and bringing in the vocal interludes.
In conclusion, Ronmivida is a true visionary in the world of EDM and dance music. His ability to blend classic sounds with cutting-edge technology is nothing short of genius, and his music is a testament to his passion and dedication. With each new release, he continues to push the limits of what's possible in electronic music, and we can't wait to see what he comes up with next. If you're a fan of EDM and dance music, then you owe it to yourself to check out Ronmivida's music. You won't be disappointed.
OFFICIAL LINKS:
Twitter: https://twitter.com/R_musicprod
Instagram: https://www.instagram.com/ronmivida/
Facebook: https://www.facebook.com/dharmahousemusic
TikTok: https://www.tiktok.com/@ronmividamusic
Youtube: https://www.youtube.com/@ronmivida
Web: https://ronmivida.com/