DJ BLEVY – "It Will Be Fine" is sure to leave an indelible mark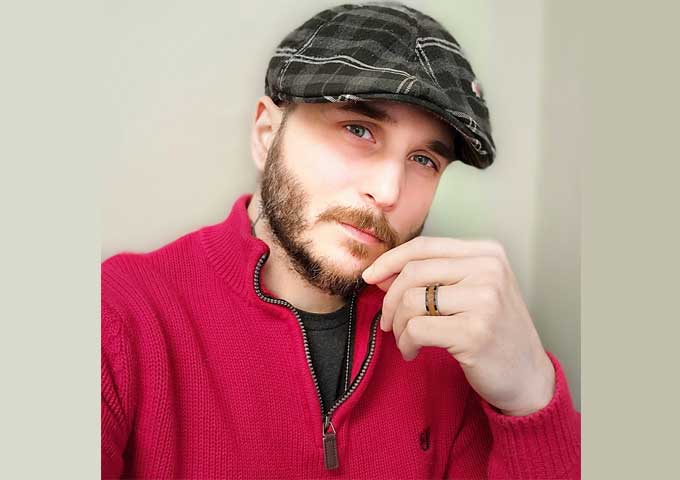 Allow me to take you on a journey into the electrifying world of DJ BLEVY, a sensational multi-genre music producer who has been mesmerizing audiences since he first burst onto the scene. Hailing from the vibrant city of Boston, MA, DJ BLEVY has been making waves in the music industry for the past 7 years since he moved to NJ. With a style that defies categorization, DJ BLEVY creates music that spans a wide range of genres, from the raw energy of hip-hop to the infectious beats of dance, rap, and pop. And what is truly remarkable about this artist is that he is entirely self-taught, having honed his craft through sheer talent and dedication to his art. He did not take formal lessons to learn the intricacies of music production, but rather forged his own path, relying on his innate abilities to bring his vision to life.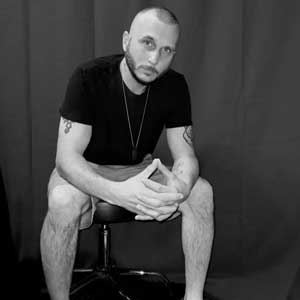 When he is not spinning beats, DJ BLEVY is a loving husband and father, and it is this balance between his personal life and his creative pursuits, that fuels his passion for music. Drawing inspiration from a diverse array of artists such as Tiesto, Lil Dicky, Nelly, and Louie Devito, he has developed a unique sound that is entirely his own.
For DJ BLEVY, music is not just a means of self-expression; it has also been a vital escape from the pressures of the world around him. It is a place where he can create the music that he wants to hear, and where he pours his heart and soul into every note he produces. Collaborating with the talented artist Will Bravo, DJ BLEVY released their first song together last April, which was met with critical acclaim and fanfare.
Now DJ BLEVY has once again taken the world by storm with his latest EDM single, the up-tempo and irresistible "It Will Be Fine." This track is a true testament to DJ BLEVY's boundless creativity and his ability to create music that speaks to the hearts and souls of his listeners.
In recent years, the world of Electronic Dance Music has morphed and twisted the contours of pop music as we once knew it. Yet, in this grand melting pot, it is all too easy for tracks to succumb to the banality of cliché and forget their roots from the original genre that birthed them.
However, the exhilarating DJ BLEVY is one exceptional artist who stands head and shoulders above many of his peers. He defies this tendency to simply dilute the essence of EDM with sugary pop hooks. On his latest offering "It Will Be Fine", he proves his ability to craft a track that includes both, pop catchiness, and pure dancefloor bliss.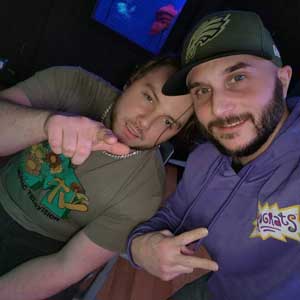 What sets "It Will Be Fine" apart from the rest is the way in which DJ BLEVY manages to imbue it with all the hallmarks of a top-charting pop hit, while simultaneously injecting it with the pulsating rhythm and dynamic energy of an EDM anthem.
The diverse vocal dynamics between the verse and hook seduce with their soulful, mellifluous tones, instantly captivating listeners and embellishing the song's infectious melody. However, just beneath the surface, a driving beat of insistent drums, rolling basslines, and chiming keys comes to life, creating a solid foundation that elevates the track beyond much of the predictable pop fare that dominates the airwaves.
In the hands of DJ BLEVY, "It Will Be Fine" becomes a journey that invites listeners to explore the complex interplay between pop sensibilities and the raw power of EDM. With this track, the producer demonstrates an intuitive understanding of the delicate balance required to mesmerize the masses while being true to one's roots.
As a result, DJ BLEVY is cementing his place as a humble master of his craft. With his ability to blend genres and create music that is both innovative and soulful, DJ BLEVY is carving out a unique niche for himself, and is sure to leave an indelible mark moving ahead.
OFFICIAL LINKS:
https://instagram.com/dj_blevy?igshid=ZDdkNTZiNTM=
https://www.tiktok.com/@djblevy?_t=8ag5g7J3u0J&_r=1
https://solo.to/dj_blevy