Ralf im Radio – "How Could I" straddles the line between EDM, hip hop, R&B, and soul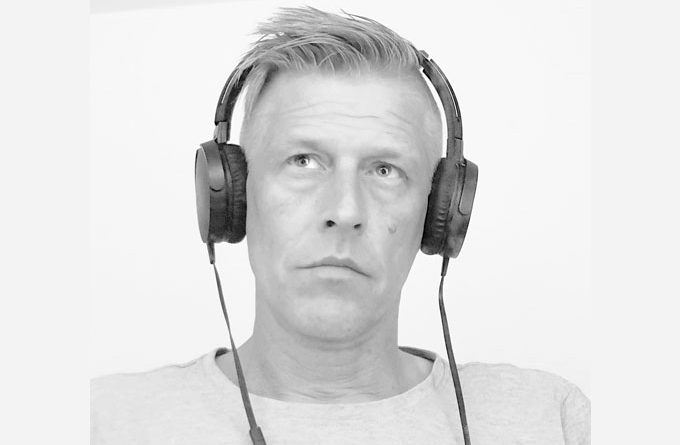 Ralf im Radio is a music producer from Germany. At school during the 80's, he was always the boy with the Ghettoblaster, while in the 90's he started his passion for collecting music, before getting small gigs as a DJ on weekends. It wasn't long before Ralf started to produce music: "Which was anything but easy at the beginning of the 90's," says the German producer, with a grin on his face. At the time, Ralf began doing small home productions using a PC, a multitrack player, a synth, a rmx console, and a studio mic.
His musical direction was mostly hip-hop, which has since remained emblazoned in his mindset, infiltrating his current electro-dance productions, which are made available to the public via the MOJOHEADZ RECORDS team and SICK DANCE.
The latest single release from Ralf im Radio, entitled, "How Could I", straddles the line between EDM, hip hop, R&B, and soul. Ralf expands on the sonic palette of his previous release, and has crafted a track that will please both his hardcore fans and newbies alike. With this musical piece, the producer keeps the proceedings pretty smooth.
This is a track that can literally played anywhere depending on your mood. There are a ton of vocal and instrumental hooks scattered throughout its runtime making it perfect for those early evenings getting ready for the club, or straight late-night dancing, and equally ideal for the early morning walk home from the after party.
"How Could I" kicks off with skittering trap-styled hi-hats and a deep wobbly bass track sliding on top of a delicious hip-hop kick-drum beat. It's a very nice way to ease into the song, setting a tone for what is to come. Throughout, Ralf im Radio doesn't stray far from a soulful mid-tempo vibe, which transitions perfectly in from verse to chorus, showcasing a blend of airy, ethereal vocals mixed with a darker and grittier voice.
This distinctive vocal contrast lends the song a captivating allure. Through developing a soulful sound that bridges the gap between quintessential EDM and classic hip-hop grooves, Ralf im Radio proves, in a world full of division, his capability to unite listeners with a fluid crossover rhythm.
Ralf im Radio's work should gain high appraisal through its colorful and subtly amped vibes that play to both younger and older ears alike. From the off, there's no disguising that you've entered a deep-thinking music technician's world.
Whether it's through meticulously programmed bass synth lines and spacey vocal filtering that slips into commanding kick drum thumps, or the poignantly succinct keyboard lines that pour emotion into the animated percussion, Ralf im Radio's ability to draw the listener into his groove is unparalleled. His skills are also highlighted in his ability to create a complimentary soundscape for the vocal artists who have unique tones.
Rich and blissful in tone, the sentiment of the track can transition listeners from even their most stoic states. Speaking both to the body and the mind, "How Could I" is a track most listeners will happily fall victim to. The warm, nestling and finely tuned sonics, weaved together by Ralf im Radio make for a tantalizing audio experience.
OFFICIAL LINKS: INSTAGRAM – FACEBOOK – SPOTIFY