DJ Chart – "I've Been On Your Mind" ft. Gillian Baci infuses EDM with honest emotion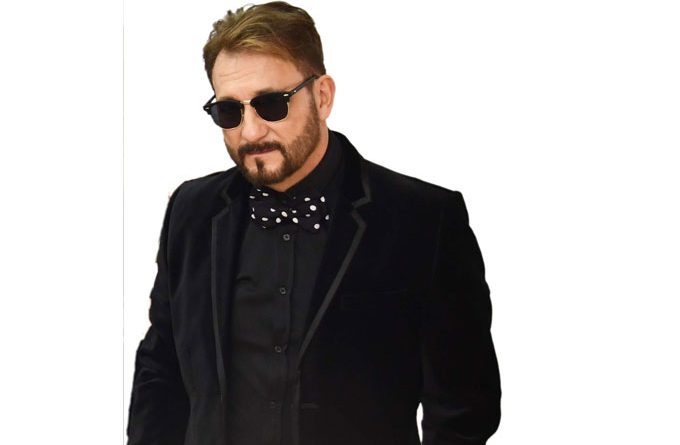 If DJ Chart (Ivan Herb), didn't make a track like "I've Been On Your Mind" ft. Gillian Baci, someone else would have. Never mind that, if one were to look real hard, the Swiss producer's shimmering, saccharine-sweet new track could be seen as an antidote to the aggressive, toxic masculine culture that's pervaded mainstream dance and urban music over the last few years—a culture that's over the top sense of hedonism continues to cynically bleed its practitioners dry. The specific mix of sounds on this single—part piano indie-pop, part twinkling bedroom-beat soul, and part orchestral-ready electro—comes at an excellent time. Finding a middle ground between the synthetic surge of electronic music and soulful melodic tendencies, DJ Chart single drives home the reality that mainstream electronic music carries a certain ultra-sensitivity found in chart-topping smashes.
The intimate, yet expansive, wistful grandeur of "I've Been On Your Mind" ft. Gillian Baci, is the sound of a sky-gazing sentimentalist: "If you want me, come and get me. I am ready. Time is running, let's not waste it," sings Gillian Baci.
His voice resonant, mellifluous and soulful, reaching an impossibly gorgeous zenith. It demands listeners' attention, and has the potential to get airtime on mainstream radio, but hardcore EDM fans will definitely appreciate it too. Throughout the track, DJ Chart shows a mastery of arrangement and range of melody that most electronic performers do not grasp – let alone possess.
DJ Chart shows off his amazing musicianship, but this can also be described as a more mature and developed sound. While many of his peers are desperately trying to replicate the success of their contemporaries by releasing tracks of over-produced, pop flops, DJ Chart bucks the trend by slowing the tempo down and making an honest record that is more reflective of his personal tastes than what is expected from him.
As a package, "I've Been On Your Mind" ft. Gillian Baci is ideal headphone music, but just as suited to a live environment. It includes all of the ingredients that define captivating crossover EDM: heavy drums, ambient build ups, soul-stirring vocals, and the overall feeling of floating in some sort of heavenly digital oasis.
"I've Been On Your Mind" ft. Gillian Baci changes the state of EDM by infusing it with honest and substantial emotion that challenges conceptions of bombast vs. beauty in regards to electronic music. DJ Chart invites his listeners into an immersive atmosphere-building, mood-inducing experience.
He has released over 240 songs to date with various styles and chart successes around the world. DJ Chart's music is also played on TV in many countries, as far afield as Germany, Hungary, and the USA, etc. However, I've Been On Your Mind" ft. Gillian Baci, is the type of track that breaks through genre barriers and defines a signature sound for an artist.
DJ Chart has expanded his sound into something more melodic and emotional, which draws the listener into an atmospheric soundscape derived from the most inner imagination of the producer.
Above anything, the track showcases DJ Chart's superb production talent and his excellent understanding of music. , I've Been On Your Mind" ft. Gillian Baci is to be appreciated on a different level than your typical jump-around banger.
OFFICIAL LINKS: WEBSITE – FACEBOOK – SPOTIFY – ITUNES – YOUTUBE