Lyndon Rivers – "The Only One" – A lush production style and a gorgeous vocal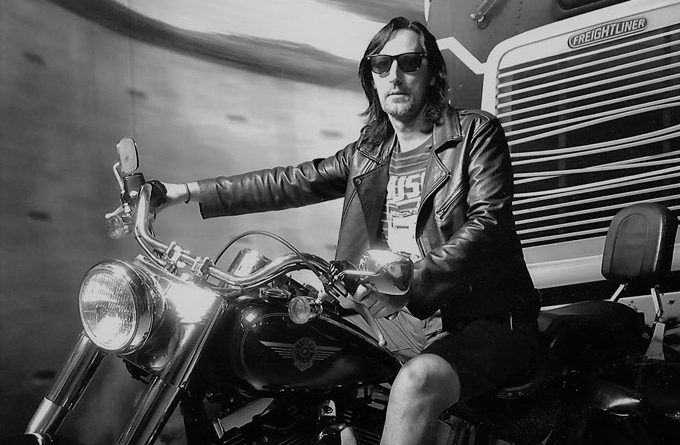 Modern EDM owns more heritage in the synthwave and darkwave identity than ever before, and producer Lyndon Rivers' latest single, "The Only One" represents this stylistic shift as well as nearly anyone. One listen to this track reveals its roots and the producer's ability to integrate groove-heavy style into a retro synth atmosphere. A lush production style and a gorgeous vocal collab practically guarantees Rivers a place among this styling's most surprising creators going forward.
Backed by the songwriting and production chops of a music industry pro who's worked with a number of EDM styles, "The Only One" is a love letter to the past wrapped-up in contemporary pop and electronic music. At times there are hints of George Michael, at others there are flavors of Depeche Mode, Tears for Fears, and Jimmy Somerville, while the song still remains firmly planted in the here and now. Few EDM creators in can match the crossover songwriting skill on display with "The Only One".
Long-time synthwave fans will be quick to tell you of the music's dark side. Regardless of the song's narrative, and throbbing beat, there is an ominous dark streak running through "The Only One". Lyndon Rivers has refined his focus on a brooding, cybernetic sound with an immersive atmosphere. No doubt, Rivers has been helping in his own way to revolutionize the EDM genre and pushing it further towards a diverse and an all-embracing appeal by prominently featuring his own unique stylings.
Apart from the rich synth production, "The Only One" showcases a top-quality singing performance which elevates the recording to an even higher level. Considering Lyndon Rivers' ambitious and genre-agnostic creations in the past, it's no surprise that the producer's newest project, takes EDM's paint-by-numbers rulebook and throws it out the window.
Embracing an utterly unique amalgam of '80s pop, synthwave, disco, modern house and techno, Lyndon Rivers' music appeals equally to fans inside and out of the dance music culture and could easily become one of the key gateways for new listeners to the EDM genre.
Rivers delivers an impressive sonic aesthetic through a multi-layered, highly polished production style. The result is one of the most exciting and forward-thinking sounds in the electronic marketplace.
Electronic Dance Music, as with many established genres, is occasionally high on imitators and low on innovators, which makes Lyndon Rivers' combination of contemporary EDM and retro electronic influences particularly noteworthy. More than almost any other production act, Rivers pursues ambitious artistry that continually leads the genre forward with new ideas.
"The Only One" presents yet another personal landmark for Lyndon, and sets a new precedent for polished, vocal-driven EDM with both modern and retro appeal. Lyndon Rivers has clearly found the perfect combination of influences for his synth and beat-driven projects, one he has continually tweaked and pushed into mainstream territory over time. Based on consistency, uniqueness, and his role in pioneering new crossover sounds, Lyndon Rivers remains one of the top creative underground acts year in and year out!
OFFICIAL LINKS: FACEBOOK – TWITTER – WEBSITE – REVERBNATION