RadWulf – "Take Me Away" ft. Riza is simply engaging and easy to love!
"Take Me Away" is the product of an immense talent and dedication, but also of a stunning versatility and remarkable knack for the catchy and the relatable. The song allows American Electronic Music Producer/DJ RadWulf to establish himself in a business that is anything but predictable, stable or uncompetitive. The creative who is focused on house-driven EDM grooves, and an array of collaborations with trending vocalists from across the globe, sets a blistering pace on this single. Growling basslines meet slamming percussion and thundering synths, which underscore a pointed, soaring and mellifluous vocal by Riza.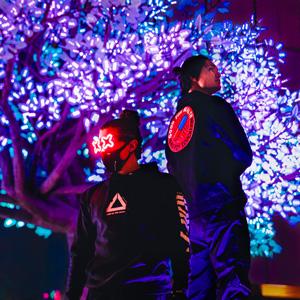 With an overdose of sonic stimuli coming from every place at once, Riza's voice is insidiously elastic within the mix, constantly mutating throughout the whole song without ever losing its core identity.
"Take Me Away" is motivational, sky-reaching anthem that doesn't overthink the euphoria at hand. This is the kind of song that will pull bodies firmly back to the dance floor during the summer season. It possesses a grinding groove that manages to nail the free-flowing sound that many of RadWulf's peers fail to achieve.
"Take Me Away" is a grubby number that demands to be bumped loud out. Rich in sonics and melodic vocal imagery, the song definitely reinforces RadWulf's uncanny ability to choose the best vocal collaborators for his music. Within the brazen world of electronic artistry, RadWulf seems determined to established his own niche in the widened range of beat-threaded projects that permeates the industry.
What is truly marvelous about "Take Me Away" is its playful accessibility that is absolutely mainstream ready, despite its overt dancefloor flavors. The track transcends sound and movement, as it cuts and curves with a finesse that doesn't sound like an artist recording an independent single.
At the same time, it's impossible to not be completely won over by Riza's mesmerizing vocals, and that intoxicating, fluttering bass synth riff that punctuates the entire track.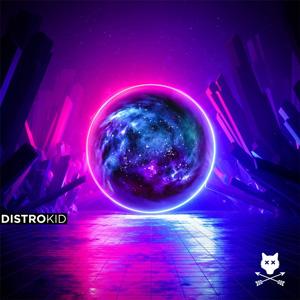 The rumbling busts of synth motifs are just so dexterous and cool, filled with such a sonic elevation that you can't just help but throw your hands towards the heavens. "Take Me Away" traverses boundaries and expectations, while taking on a form of its own.
The thing about RadWulf is, his hardly charting unforged sonic territory, but his core game is simply on a whole other level. His working in a different realm of songwriting and production mastery than most of his contemporaries.
RadWulf's made-to-look-easy acrobatic technical chops and textural palate sets him apart. In one fell swoop on "Take Me Away", he wholeheartedly and unabashedly embraces his influences and constructs some of the most vital and irresistible music. RadWulf's music is absolutely attention grabbing, and he manages it by understanding the power of its peaks and valleys and how to nurture the hell out of the song's hooks.
"Take Me Away" is simply engaging and easy to love. For RadWulf, it's a triumph and a certified banger. It is one of the most gleeful and replayable EDM tracks of 2022.
OFFICIAL LINKS: INSTAGRAM – STREAMS