nasmore – "Safe in my Dreams (reborn)" shifts between bold statements and quiet reflection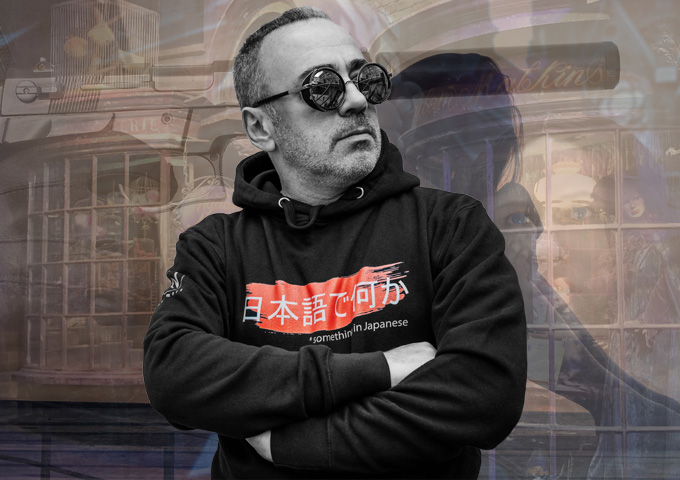 The new 2-track EP by Canadian based songwriter, musician and producer, nasmore, "Safe in my Dreams (reborn)", has its origins in the original recording of "Safe In My Dreams" featuring Eastern European singer Dana Miuccia, and legendary guitarist Neil Taylor – a former Tears for Fears and Robbie Williams band member. The single, which garnered 100K streams on Spotify in just one month, is imbued with an ethereal, rolling melody, accompanied by emotive guitars, sweeping strings and beautiful pianos. The song consistently makes shifts between bold statements and quiet reflection. Apart from the enhancing instrumental and vocal elements brought to the mix by the featured artists, the power of the song lies in it's prevailing narrative and immersive cinematic aura.
Now if you thought that nasmore had reached the pinnacle of his creative expression with the first chapter of the song, then think again. The 2-track EP, featuring the songs "Safe in my Dreams" (ft. Maltesse), and "Safe in my Dreams – The Story", actually manage to scale the heights, and even surpass those set by the previous release. As with much of nasmore's work, the EP is the result of a myriad of sounds, textures and techniques, which are strung together expertly and imaginatively.
"Safe in my Dreams (reborn)" is lush and richly detailed enough to lose oneself in, with sonic levels pitched perfectly in the sweet spot between cinematic ambience and emotional storytelling.
It is impossible to imagine a track like "Safe in my Dreams" (ft. Maltesse) failing to ignite a listener's fancy, regardless of genre preference. This is music that transcends genre boxing. In the instant that Maltesse introduces the enchanting melody with her smooth and soulful croon, the auditory magic becomes absolutely mesmerizing.
Moreover, it's nasmore's mastery at molding the instrumental and melodic elements, as he blends the essential with the embellishing, along with his instinctive control of mood and nuance, that makes this track so hypnotic.
Again, the lyrical narrative is an indispensable part of the song, which draws us into a dark and haunting dreamscape of contrasting distinctions between love and loss, as well as the essence of reality and imaginary. The most awe-inducing moments arrive with Maltesse's stunning vocal interpretation of these elements.
In "Safe in my Dreams – The Story", nasmore somehow manages to bottle all of the magic of the vocal version into this spoken word track, which is enhanced by meticulous narrator. The story is one of passion, treachery, death and escape.
"She wasn't surprised to see him in the room. She wasn't surprised when her target joined him and engaged in intimate conversation. He was so beautiful. The memory of his taste hadn't entirely left her lips as she set about assembling her sniper rifle," are words that form part of the narration, and give us an immediate insight into the complexities at hand.
Behind the evocative spoken word narration, nasmore's skillset once again highlights the fact that he remains unchallenged when it comes to his ability to create a sound that is at once full-bodied, warm, and filled with textures that enrich the storyline. nasmore's growth, has seen a rapid and consistent progression, each record building beautifully on the last. "Safe in my Dreams (reborn)" is no exception.
For those in search of expansive soundscapes that heighten the emotive and aural spectrum of pure sensory pleasure, "Safe in my Dreams (reborn)" is rare manna from the sonic heavens. Moving forward, nasmore's music continues to inspire introspection and contemplation among listeners. It's hard to imagine a scenario in which this latest EP release will not garner the critical acclaim it so wholeheartedly deserves.
OFFICIAL LINKS:
http://www.nasmore.com/
https://www.facebook.com/nasmore.studios
https://instagram.com/nasmoremusic
https://twitter.com/nasmoremusic
https://www.youtube.com/channel/UCVv3vPqZiDjfogcV2vgWieg
https://linktr.ee/nasmore