MELAKU – "Peace" – a genuine desire for conflicts to end
California-based pop artist MELAKU brings his signature classic rock and pop influenced sound to a new single, "Peace." The song is about seeing the futility of fighting, and wondering whether or not we as individuals, and at large the collective, will self-destruct or learn to see our commonalities.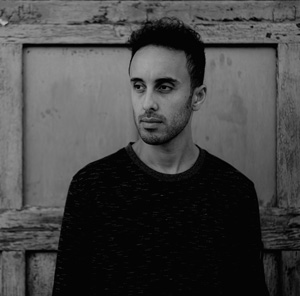 Etheric pads lead along a wandering path of lyrical wondering about these existential questions. Electric and acoustic guitar, punchy drums, strings, synths, and fx take the track through its peaks and valleys, leaving an impression of a genuine desire for the wars being waged on the micro and macro to end.
His retro inspired debut album "Golden Age" came out in 2018 to critical praise, followed by a sophomore album "Dream World" in 2019 and a string of singles since. Every record by this independent artist has been self-written, self-produced, and self-released, blending real instruments with virtual ones.
"'Peace' is about having the recognition that the arguments and issues that play out on a personal level, also play out on the world stage. I don't know if we will find peace with so many things in pieces, but I'm keeping hope alive for it." The evocative pop single by MELAKU just released December 9th.
OFFICIAL LINKS:
Instagram
www.instagram.com/melakuofficial
Facebook
www.facebook.com/melakuofficial
Spotify
www.open.spotify.com/artist/0pg8optqAPmdNYyiksFIJs?si=MeYw-ZEWRKiXZBdwwslFmw
Website
www.melakuofficial.com
Soundcloud
www.soundcloud.com/melakuofficial
Youtube
www.youtube.com/melakuofficial
Where To Buy Music
www.melakuofficial.bancamp.com