The next generation pioneers Triggerrun come back with "Drop n' Wine (Pinot Noir)"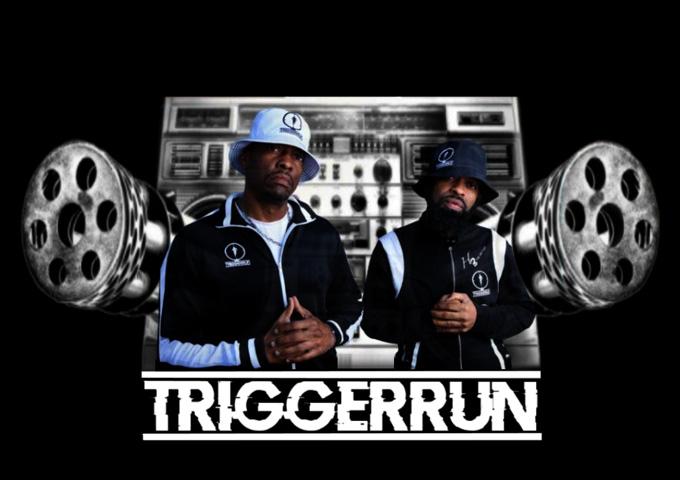 New York City sound meets that ATL bump in this bass thumping, Dirty South infusion! Triggerrun Productions (TRP), has reemerged on the scene with incredible force. The ensemble introduced the world to revolutionary choreography, sparking a worldwide dance craze, and inspiring spin-offs like America's Best Dance Crew, You Got Served, and Stomp the Yard. Triggerrun forever changed the style of hip-hop with their center-stage performance at the Apollo Theatre. Their Amateur Night show served as a catalyst, setting the city ablaze. This appearance catapulted Triggerrun into the realms of mythical urban legend, as they became pioneers for the next generation in hip-hop.
In 1989, seven teenage boys from Westover and Monroe high schools in Albany, Georgia, came together to create an eclectic production. Teamwork makes the dream work, so Triggerrun used its collaborative power to raise funds for their music projects. With limited options, they used their dance skills to win talent shows, ultimately earning funds for studio sessions. Recording time led to demos, and the members honed in on their craft, each establishing a unique style. Herbert "H3theartist" Bowens Jr., Anthony "Knegil" Washington, and Nathaniel "Syncere Akil" Whitfield act as the three main generals of the group. A Wu-Tang Clan of sorts, they are backed up by a skilled guild of wordsmiths. All seven members are talented lyricists, while Knegil and H3 also handle music production.
Without the internet, the highest achievement for dancers in the early 1990s was performing at The Apollo Theatre. This became the goal for Triggerrun, and in 1993, they achieve it. After winning a series of competitions and performing across Georgia and Florida, the Tallahassee Urban League sponsored Triggerrun on a trip to New York. Hosted by the one and only Steve Harvey, their show at the Apollo was a surreal and humbling experience. An entertainment spectacle never before seen, Triggerrun became a precursor to the hip-hop dance trend that followed.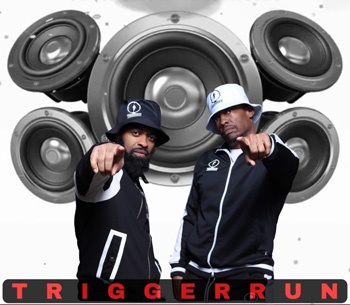 Looking to expand their musical prowess, in the summer of 1994, the group ventured down to Tallahassee, Florida, and teamed up with Uncle Luke, headliner Miami Bass artist, BeatMaster Clay D, and Total Kaos. Triggerrun used this opening act performance to promote their first indie single release, "Pump Ya Fist." In 1998, they dropped their second indie release, the single, Toss It Up." To promote the track, the group traveled north to Atlanta, where they performed "Toss It Up" at the Georgia Aquarium. Their influence has since unearthed a wealth of undiscovered talent. This revolution would birth the independent record label, Southern House, inspire the start of the iconic, Platinum Sound Studios, and reveal the mighty hip-hop group sensation, Field Mob.
A musician since elementary school, H3 went to Florida A&M University after graduating high school where he performed with the renowned Marching 100. Meanwhile, the nucleus of the group was still performing in Albany. A city once blessed by the great musical talent of Ray Charles, during this time, Albany was stuck between the hotspots of New York City and Miami, which was centered around the Bass music scene. Groups like Outkast were still largely unknown, and Atlanta wasn't even on the map yet. After creating a buzz in their local music scene, H3 started hooking up shows for Triggerrun in Florida. Although they were starting to expand, their reach was limited without the help of the internet. Life events began to unfold and the boys entered adulthood. By the late '90s, the group had gone into hibernation, putting their project on hold. Taking a necessary hiatus, Triggerrun spent the next two decades becoming men, raising families, and building careers.
Acting as the glue to hold the group together, Syncere kept the members in touch, never letting the dream fade. In 2021, things clicked, and major events pulled Triggerrun back together again. They have refined their direction, focusing in on what they truly want. Hard at work on new music, they are building an extensive catalog of work and launching a successful clothing line. The time is right, giving Triggerrun their chance to finally share what they have to say. Using music as a therapy to express pain and process heartache, this opportunity has proven to be a miracle in each of their lives. Their passion has been rekindled, and Triggerrun is remembering a true love that will never fail them: music.
Triggerrun's underground music revolution created an undeniable cosmic shift that is still resonating within the industry at large. What began as a music and dance troupe is now a lifelong brotherhood. Although they are based in different locations, spread out across various states like Georgia, Florida, and Texas, Triggerrun continues its collaborative efforts with all of the original members. Thanks to innovations in technology, it is now easier than ever for a creative to find expression and distribution. Triggerrun maintains a delicate balance of curating, critiquing, and refining their work together. Their sound is derived from a collection of hip-hop roots, blended with an R&B flair. Making good music is like cooking gumbo: Every member contributes a unique flavor to the pot, allowing each element of sound to act as a different spice. Triggerrun likes to let their songs simmer, waiting until it tastes just right.
Visit https://drum.io/triggerrun for official Triggerrun merch and new music updates.
Music by Triggerrun is available on all major platforms. Listen today!
OFFICIAL LINKS:
Instagram
http://instagram.com/@triggerrun
Facebook
http://facebook.com/triggerrun.fans
Spotify
https://spoti.fi/3IxW2Z6
Soundcloud
https://soundcloud.com/triggerrun-production
Youtube
https://bit.ly/33KoLvc
Where To Buy Music
https://snd.click/5c3f