Listen, Watch, and Be Moved: Diana Bidèa's Latest EP "ATTICS" and the New Video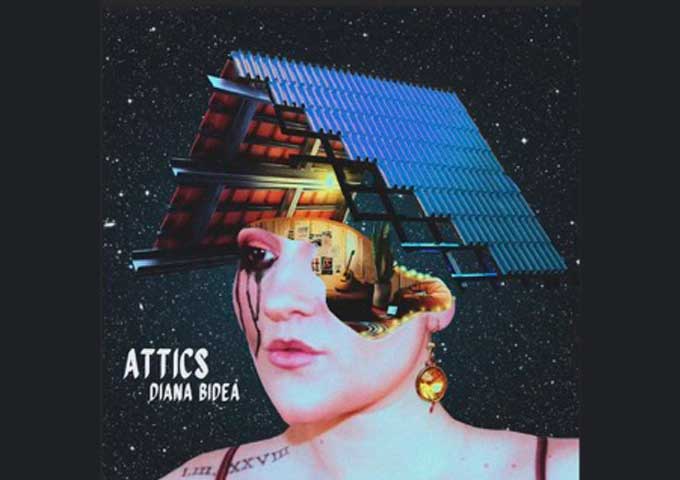 New York, NY April 2023 – Diana Bidea, the up-and-coming musical artist, is thrilled to announce the release of her latest EP "Attics" and music video. "Attics" or "All The Things I Couldn't Say", is a five-track EP that showcases Diana Bidea's unique style and soulful voice. Each track is meant to reveal a new topic that in the past, Diana felt too ashamed to talk about. It delves into the questioning of her religious faith, the relationship with her father, her real life alter ego, and personal healing from a narcissist. With lyrics that are both relatable and heartfelt, "Attics" is sure to connect with fans of all age groups.
To complement the EP release, Diana Bidea will also be debuting a new music video for one of the tracks on the EP. The video was filmed in Brooklyn, New York City, and features Diana Bidea's signature sound, choreography and style. Fans can expect to see her dynamic energy and captivating presence brought to life in this video.
"I am beyond excited to share 'Attics' with the world," said Diana Bidea. "This EP is a reflection of my personal journey, and I hope that listeners will be able to connect with the stories I tell through my music. And to have a music video for Attics accompany the EP release is a dream come true. I can't wait for everyone to see it!"
"Attics" or "All The Things I Couldn't Say" and is now available on all major streaming platforms. For more information about Diana Bidèa, including booking and performances, visit http://dianabideamusic.com/.
Website // Instagram // TikTok // Press Kit
About Diana Bidea:
Diana Bidèa, an artist from New York City, with a background in classical music and soul, found her sound by blending genres to make her music. After rejecting a full scholarship for classical voice, she was determined to find a voice to call her own. Upon working with several producers, other artists, and musicians, she realized that she wanted to create music with more than just one specific style, so she began writing and releasing it under her music label FrontLyne Entertainment. Diana started creating videos on social media to showcase her music. Along the way she gained an audience of 460 thousand followers through her powerful voice and videos that highlight women's empowerment, body positivity, and most importantly, self-love. Her music is inspired by women and emphasizes female empowerment. For more information visit http://dianabideamusic.com/.