INTERVIEW with Ellen Alexander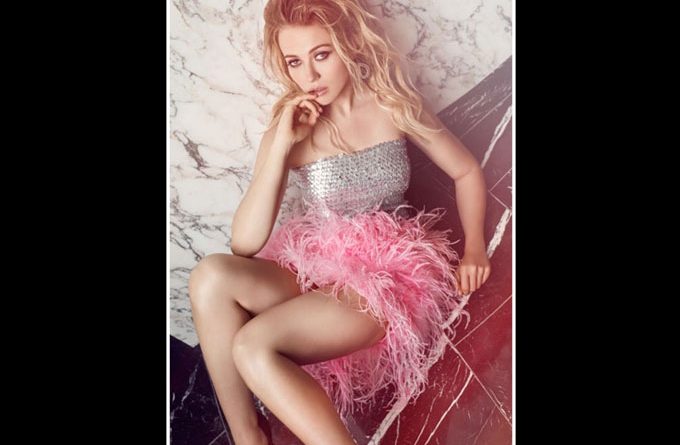 A simple girl from Moscow, who conquered America, model business and cinema, and now wins people's hearts with her music. We talked to Ellen Alexander about a new stage in her career, inspiration, music, and most importantly, how she combines work for iconic magazines such as L'Officiel, SHAPE, VOGUE, acting, filming music videos, recording new songs, while finding at least some time to herself.
– Ellen, you started your music career quite recently. Tell us what brought you to music?
– From a very early age I practiced vocals, sang in the choir, learned to play the piano. I lived with my family in Moscow then, studied at the Physics and Mathematics School (my parents are famous Soviet physicists), but I was always attracted by creativity and music in particular. I started writing songs when I was still very young. Probably, this is where it all started. And then I just continued to develop quite organically in this direction, until I found the time and energy to start recording and release my songs.
– In one of your interviews, you said that your goal for the coming years is to release 200 songs you have written. It's a lot! When did you manage to write so much?
– As I said before, I started composing songs and music from early childhood, I have been doing it all my life, as long as I remember myself. Now I improve many of them, change their sound, correct words and only then release. Of course, I take only those songs that find a respond in my heart. Maybe they are well suited to the situation or fully express my feelings and thoughts. I record only such songs.
– How do you write songs? What comes first: music or text? What inspires you?
– It inspires me to be healthy. Especially now, with such a difficult situation in the world. I'm really concerned about our current situation, so I can't answer this question any other way. Ask me next time, maybe I will tell you something more interesting, but now my health comes first. As for the second question, first comes the feeling, emotion, inspiration, idea. Maybe an example of another author: I listen to a song, and it turns me on at once that I run to create something of mine.
– How long does it take to make one song? When do you realize that it's ready, and you can go to the studio?
– I go to the studio without a ready song. I create all the songs at once in the studio. The most important magic is happening there. Usually I come to the studio with a small set of ideas and come out with a ready song. Working in the studio itself inspires me a lot. It's all about atmosphere there.
– What is the most pleasant stage for you in creating a song?
– A moment of inspiration. Especially when it comes from another song, not mine. I listen to something, and I like the idea, the motive and at least a couple of notes, and it pushes me to my own creative process. And you know, time somehow starts to go differently, I create something, write it down, think about it. My favorite stage is the beginning of the creative process.
– How much time does it take to record one song? How many hours do you spend in the studio?
– I work on the song for many days and hours in the studio. But in fact, it can take much less time to record. It's just that I'm a terrible perfectionist, so I spend a lot of time to bring my material to perfection. I polish my songs until I realize that they are already fully made. And I will keep working on them, try to think of something extra, try them in different sounds until I find this very perfection.
– How do you manage to do everything? You are a model in high demand, who is wanted by many very famous brands. How do you retain your strength to pursue a musical career as well?
– I would say that I have not much strength left after busy days. I live a very active life, I'm used to a fast pace and a lot of business. Of course, it's difficult to combine, and I myself don't know, to be honest, how I do it. Probably, I have time for music, because it's really important for me.
– What do you write songs for? What does music give you in life?
– Satisfaction. I like to be useful, I like to invent and create something. With music I can express myself, maybe inspire someone else, support people with my songs. I don't like to sit still. And music covers a huge part of my spiritual needs.
– And besides music plans, what are your current goals for the next five years?
– Develop further. Take care of my social networks, make them more interesting and lively. Work, create, learn. Another goal for the next five years: maybe already get married and have children. I'm ready for family life, I think. But five years is a long time, I don't think it's worth puzzling so far.
And last question: describe your music in three words.
Major, inspiring and encouraging.
– Well, thank you very much for the interesting and bright interview! I wish you to fulfill all your goals and conquer the musical Olympus!
OFFICIAL LINKS:
Instagram: @ellen.alexander
Spotify: https://open.spotify.com/artist/3eWx10Ckdh18EVXnJ5Dzj8?si=Nj1YtM4tRJibXIfLNYtC_g&dl_branch=1
Website: www.ellenalexander-la.com