INTERVIEW with Latin female DJ based in Las Vegas ARAVI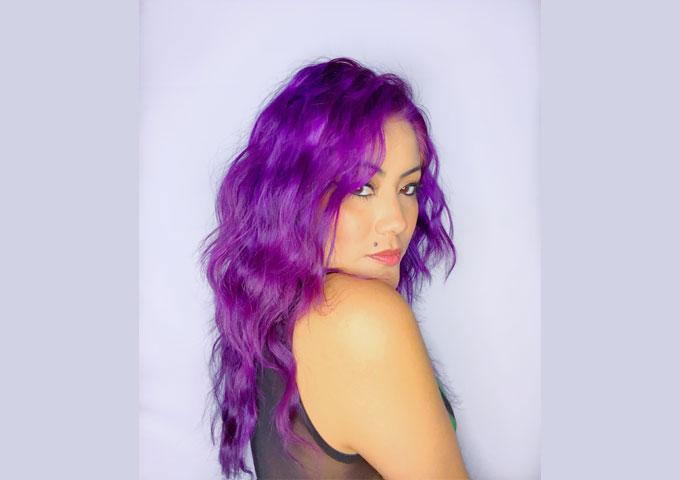 Aravi is a young Latin female DJ based in Las Vegas, Nevada in the United States. She started her dream career in Los Angeles, California, where she worked with the infamous 305 Fitness (then partnered with Tiesto) as a DJ to the celebrity used dance fitness center, playing frequently for Pussycat Dolls' Nicole Scherzinger and celebrity dance instructors Katie Lakota and Tom Feeney. Aravi expanded her network and set her main focus in Las Vegas. She currently performs at the biggest, most popular casinos and venues such as the brand new Resorts World, the Cosmopolitan, and The Wynn, and has performed at various clubs and beachhouses such as Marquee, Drais Nightclub, Stadium Swim, DayDream, and Area 15. Her performance genres include and array of House, Latin, Hip-hop, Techno, Top 40, 80's, and Classic Rock/ Pop. Aravi continues to partner with corporations such as Bumble, Guess, Marciano, Raiders NFL, NASCAR, Coca-Cola, Red Bull, Sunglasses Hut, and Djs for organizations that align with her beliefs such as Pride XR, Fuck Cancer, American Foundation for Suicide Prevention and Pints for Pits. Growing up and living in Mexico where her and her family would wash their clothes and bathe in the river, Aravi believes no dream is too far to chase, and anyone can achieve theirs. Her love for every music genre to exist is what drives her to perfect her mixing craft every day.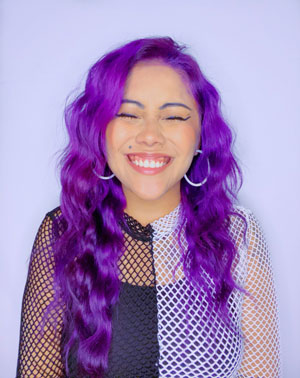 When did you start DJing – and what or who were your early passions and influences? What is about music and/or sound that drew you to it?
Aravi: My love for music dates back to my younger years when my family and I would hold weekly dances with the community. I LOVED dancing and just really  feeling the music with all my body and soul and this passion never stopped. When I was a teen I started to go to raves consistently, and when I say 'consistently', I mean ALL THE TIME. I was going so much that my father said  "Why don't you just DJ since you're always at those events," and that really stuck with me. In 2015 I met my now sister-in-law,  Kristine Mirelle, who was the first person I had met living off of her music comfortably in Los Angeles who had encouraged me to start. I first started Djing in 2017. The success and female presence of her and  Djs like Anna Lunoe, Nina Las Vegas, and Allison Wonderland in this industry influenced my decision to make those first steps to jump into the DJ scene. I knew I could do it because they did.
For most artists, originality is first preceded by a phase of learning and, often, emulating others. What was this like for you? How would you describe your own development as a DJ and the transition towards your own style?
Aravi: Great question, I actually have a quote I had held dear to me as I struggled to make those first steps as a DJ. " First you imitate and then you innovate" – Quincy jones.  I did and still continue to do lots of research online. I like to watch live streams on Twitch and occasionally go out to local venues and watch DJs play on the scene. I have so much  respect for local Djs, they are phenomenal. I've learned a lot of techniques from watching and  just asking and then I like integrating what I learned into my own thing. It's been a lot of fun. I grow everyday and learn new things about myself all the time, I embrace all changes in my sound and my true being. Surrounding myself with other artists who aren't afraid to be their true selves has really cultivated me to just be me.
What were some of the main challenges when starting out as a DJ?:
Aravi: My main challenge I've had is definitely my anxiety. There were some gigs where I would be shaking while I DJ! It's been a difficult hill to conquer, but my love for music has really been pivotal to continue to do what I love.
How would you define your job and describe your influence as a female DJ?
Aravi: I find my job to be truly a dream. As far as my influence as a female Dj I would say I am not really sure. I truly  feel influenced by all of the female Djs around me.
What was your first set-up as DJ like? Has your set-up evolved, and what is your most important pieces of gear right now?
Aravi:   When I  first started I bought a DJ-SR which was about $300, living in LA at the time that was a LOT of money to invest in. Los Angelinos would understand ! I had a much older MAC computer that I would use and some really cheap headphones.
I've done a lot of research to see what is best for the type of gigs I do, and now my setup has evolved to a bigger controller (DDJ 1000srt)  and a pair of Pioneer headphones. I also have a really great MAC laptop that is the most important piece of gear. I invest a lot of time and money into buying music and organizing.
How did you get to work with the 305 Fitness center and Dj to celebrities like Pussycat Dolls' Nicole Scherzinger?
Aravi: I've always loved my cardio and integrating  music into my workouts cause who doesn't like working out to music?!  When I was just beginning to learn how to DJ, I saw 305 Fitness center's Dj opening positions and looked at it  as an opportunity to practice and play around people. I took my shot, and got in. The modern studio set-up and fun dance classes with celebrity trainers attracted a lot of people and other celebrities, some of which I am not able to name,  but Nicole Scherzinger was a lot of fun and energetic to be around! I loved playing there.
You have opened for one of your biggest influences Jazzy Jeff. What is it about Jazzy Jeff's sets that inspire or influence you?
Aravi:   I loved Fresh Prince of Bel-Air growing up, and I love Will Smith. When I learned that Jazzy was his DJ I wanted to know all about one of my most influential people's inner circle, and Jazzy was just so awesome. I started looking up his sets and really got to learn turntablism and the art of it. His music selection is always on POINT. I strongly recommend watching his twitch channel for his magnificent lunch hour ( the best vibes). To meet him in real life was so surreal, I'm still freaking out about it.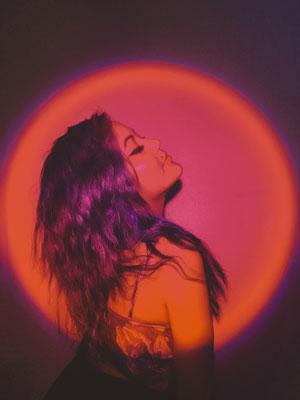 Let's say you have a gig coming up tonight. What does your approach look like – from selecting the material and preparing for, opening and then building a set?
Aravi: I do not prepare my sets as far as the order, but depending on the event I will take a few different approaches. Most of my events I tend to just make sure all of my music is well organized and just wing it from there. It is so important to have your music organized I cannot stress that enough. I start by analyzing the venue I'll be playing at, seeing which DJs have played there before, the crowd age, and also the location. This usually leads me to discover what genre specific to play if they have not appointed me to play a specific one. From there I just rely on my organization of music and play what the crowd vibes to!
9. Can you describe your state of mind during a DJ set? What supports your ideal state of mind and what are distractions?
Aravi: Mine is totally analytical at first. I play for the reaction of the crowd because they feed my energy on stage.  When I first get on the deck I scan the dancers to see what music they are reacting to by playing different genres. Once I reach a genre specific to the majority of reactions  I tend to go into a flow where I just lose track of time and enter my true element. It's a pretty awesome feeling to share the vibe with all the people inthe room. Even more awesome to know I helped create it.
What are some of the considerations that go into deciding which track to play next? Do you plan everything ahead for a set, or do you improvise, according to the crowd response?
Aravi: It depends on the event. Like I mentioned earlier it is sooo important as a DJ to have your music organized. In preparation for organization, I create crates of certain genres and descriptions which help me when I am playing live. About 95% of my sets are definitely  improvised and on the go, this can sound chaotic, but because of the organization it's easy to do this. I take great consideration into what the crowd is vibing to when selecting my next songs. For example; if I am playing at a venue that is open format and I start to get more into R&B and I  see more people dancing I will continue to follow that direction. I would say the only time it is not improvised is if I'm hired at a private party where the host wants specific music played.
Do you prefer one-night events in various locations, or long-term residencies in a fixed venue?
Aravi: I prefer one night events in various locations. I like to switch it up and get to experiment with different crowds. I feel like it keeps it more fun. As far as long term residencies I feel like the city of Vegas is my long term residency, I love the vibe here.
How does playing music at home and presenting it in the club compare and relate? Do you test your sets in private first?
Aravi: I do a lot of practicing  at home just in general to see how some blends would sound, I am the critic here, so if i think it doesn't fit my style I make sure to not play it out to the public! I definitely love playing to a crowd because of the energy I get from them  but playing at home I have a little more freedom because I am the judge.
13. How would you describe the relationship between your choices and goals as a DJ and the expectations, desires and feedback of the audience? How does this relationship manifest itself during a performance and how do you concretely tap into it?
Aravi: I want to be able to leave this earth knowing that I made people happy by playing music they love. Music has always been an outlet for me, an escape, and being able to say that I can control what type of energy I am putting out in the crowd is a super power I worked for. When I see people dancing, singing and even just nodding their heads I know I have attained just that. When people, friends, and party goers go out they want to have a good time. They want to lose themselves and I am determined to help that through music. After sets I get some really sweet compliments that give me a highlight to look back on and feel proud.
Thanks to the storage facilities of digital media, DJ sets could potentially go on forever. Other than closing time, what marks the end of a DJ performance for you? What are the most satisfying conclusions to a set?
Aravi: A satisfying conclusion is when they have to kick out the crowd because they can't stay open any longer! People are just having such a good time they don't want to stop.  I can't tell you how many times I hear "One more song!" I am satisfied.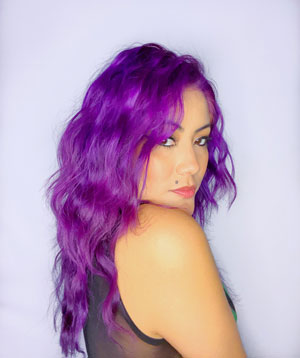 In the time of social media, how do you handle criticism and/or naysayers in general? Is it something you pay attention to, or simply ignore?
Aravi: I simply ignore if I do receive negative comments. It's usually someone saying I am not a DJ just because I'm a female and they only hire me for my looks. I am completely confident in my skills  to not be affected by it. I have to say I can count how many negative comments I have received, the majority has been very kind.
How strict are you with genres? Are you comfortable working with most styles, and what is your preferred EDM style?
Aravi: I am not strict with any genres whatsoever! I love all forms of music. I work all over Las Vegas as an open format dj so my weeks vary and are very interesting performances and always different. One day I can be playing only 80s and the other strictly EDM.
My preferred edm style is definitely tech house music!
Many DJ's have switched up to also becoming highly successful music producers. Is music production already something you do, or is it on your agenda for the future?
Aravi: Music production is definitely and currently something I'm working on. I hope to be releasing some music by the end of this year!
What has been the most difficult thing you've had to endure in your career or life so far?
Aravi: Anxiety. Is. My. Worst. Enemy.
On the contrary, what would you consider a successful, proud or significant point in your career so far?
Aravi: I  am proud that I am doing this full time. To be able to live and pay all of my bills from my passion is 100% the most significant accomplishment.
What do you find most rewarding about what you do, and what is your primary goal for the future?
Aravi:The most rewarding part of my career is definitely when I'm performing for the people. It's just full of great energy and I feel like I'm living in this moment with everyone there. My primary goal for the future is to be able to travel playing music and mixes I've created around different venues and gain more cultural insight on the world around me.