Exploring the Genius of Pop Daddy: How His Music Continues to Inspire and Innovate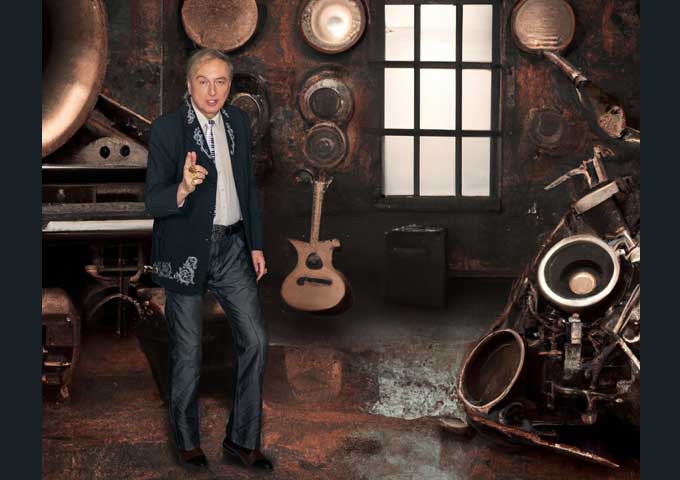 With a style that transcends all boundaries, Pop Daddy brings with his music an ever-evolving creative spirit and a distinct, experimental energy. Armed with a dynamic range that allows him to deeply connect with diverse audiences, singer-songwriter Pop Daddy, also known as ViennaCC, presents his new record, 'Minstrel – EP'. The compelling EP is a depiction of the ways Pop Daddy's craft transcends age and other arbitrary boundaries, evoking a youthful charisma and creative flair.
With exciting multi-genre fusions, the 56-year-old singer-songwriter manifests a contradiction on his own, sculpting tracks that inspire people to feel young forever. Embracing his individuality, Pop Daddy's new EP envelops audiences with electrifying beats such as those by David Guetta and Avicii, catchy melodies like Ed Sheeran, and a vibrant energy that reminds listeners of K-Pop.
A scintillating six-track album, 'Minstrel – EP' takes listeners on a journey through an eclectic mix of dance-floor anthems and upbeat tracks that are guaranteed to get anyone grooving and moving. The EP's lead single, "Cabriolet", highlights the experience of driving out with a lady in a cabriolet, setting the tone with an inviting, infectious, and catchy chorus.
"Lyrics are very important to me. I want to not only entertain, but I also want to give a message, and tell a story. I want to be a poet," says Pop Daddy (ViennaCC) regarding his new music.
Evoking optimistic feelings and a cheerful spirit, Pop Daddy's electric new record is one which fully delivers on the artist's promise of bringing the best of both worlds together. Crafted with his years of experience as a seasoned songwriter and producer and brought to life with contemporary soundscapes and modern beats, the new record is a must-listen for anyone who loves to dance, sing along, and just have a good time.
Stream Pop Daddy's new album, 'Minstrel – EP' on his official music streaming platforms! Follow the artist for updates on new music and reach out for interviews, reviews, and collaborations.
ABOUT
Pop Daddy is a 56-year-old musician who has taken the music industry by storm with his fresh and contemporary sound. Despite his age, he has managed to create music that appeals to a younger demographic while also drawing in his more mature audience.
The eclectic artist has a unique ability to blend multiple styles seamlessly, creating a sound that is both new and exciting. His poetic lyrics are relatable and thought-provoking, and his delivery is smooth, viscerally appealing, and confident.
What makes Pop Daddy stand out from his peers, however, is his willingness to experiment and take risks. The artist is not afraid to try new things or push boundaries and is constantly looking for ways to evolve his sound and push it to an up-to-date level to stay ahead of the curve.
His last song "Here Comes the Attraction" reached Nr.1 in European Indie Music Charts and World Indie Music Charts. Pop Daddy's success can be attributed to his years of experience in the music industry. He has honed his craft over the years and has learned how to connect with his audience with his words and melodies.
CONTACT
HEINZ RIEMER MUSIC
Name: Heinz Riemer
Address: Andergasse 12A/2/11, Vienna, Vienna, Austria
Email: office_vienna@yahoo.com
Homepage: https://viennacc.musicprosite.com