Bex & Bright's 'Memo': A Must-Listen for Fans of Electro-pop Hip Hop and Collaborative Genius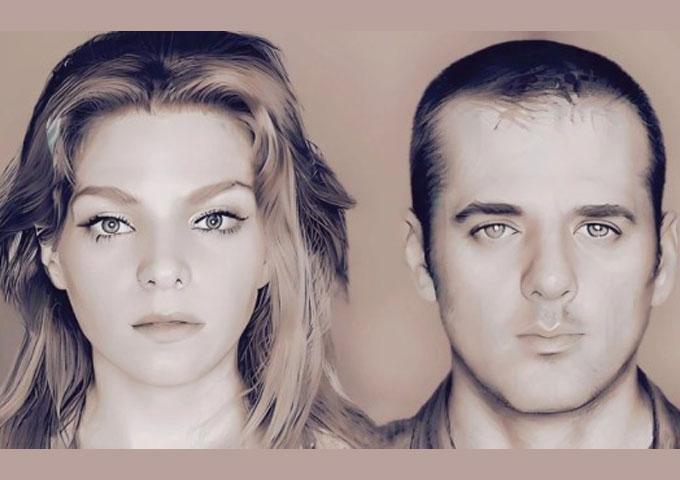 Baltimore-based multi-instrumentalists and producers Bex & Bright release their latest track 'Memo', a pop and R&B-inspired rap song fizzing with electronic beats and dynamic melodic lines, expertly brought together in collaboration with emcees Justis Chanell and GD Ambidextrous.
Straddling Hip hop and psychedelic electro-pop and overlaid with an inviting guitar riff and luscious beats, 'Memo' is a duet full of moments that showcase the artists' commitment to producing innovative, fresh tracks with a genuine understanding of the ways in which music unites and engages listeners from diverse communities.
Bex & Bright explain, "'Memo' breaks traditional gender norms in mainstream rap and Hip hop, challenging expectations by showcasing female-driven rap leads and lyrics. We worked collaboratively on the lyrics and flipped the usual narrative as the male artist provides complementary vocal support to the female lead. We are so excited to share 'Memo' with our fans and offer something a little different to those exploring new avenues within contemporary music."
Bex & Bright's laid-back grooves are perfectly complimented by the rhymes and vocals of emcees Justis Channell and GD Ambidextrous. The track reaches another level with the expertise of mixing engineer William Smith and mastering engineer Andres Mayo (GRAMMY Member, Fellow of the Audio Engineering Society), who add their own flashes of brilliance in the studio.
Surfing musical narratives that defy imagination, multi-instrumentalist producers Bex & Bright deliver songs that break boundaries, transcend genres and evoke raw human emotion. Having launched their creative partnership in 2020, the time and space for creative reflection prompted by Covid-19 lockdowns allowed the two artists to develop their unique musical brand.
Influenced by a wide range of popular artists including Kendrick Lamar, Fleetwood Mac and Phoebe Bridgers alongside award-winning producers Danger Mouse, 9th Wonder and The Alchemist, Bex & Bright regularly collaborate with a diverse array of artists to deliver a sound that is totally distinctive.
Consistently producing tracks that are both thought-provoking and highly addictive, Bex & Bright have marked out their own new and exciting territory in an industry in desperate need of artists who can bring an enduring, forward-thinking quality to the stage. Their exploration of electronic, soul, R&B, Hip hop and rap genres allows for a depth of understanding that reflects the broad social fabric of creators and artists.
With innovation at the heart of their music making, Bex & Bright are set to continue developing their sound, exploring genres including Futurepop and continuing to work on new music with a range of collaborators. Wherever their creative trajectory takes them, it's clear that Bex & Bright will continue to forge a real connection with listeners as their musical soundworld grows beyond measure.
'Memo' was released digitally across all platforms on March 17, 2023.
Follow Bex & Bright on Instagram, YouTube, Soundcloud and bexandbright.com.