Elevate Your Fitness Journey: Expert Guidance and Support at Leona's Fitness Studio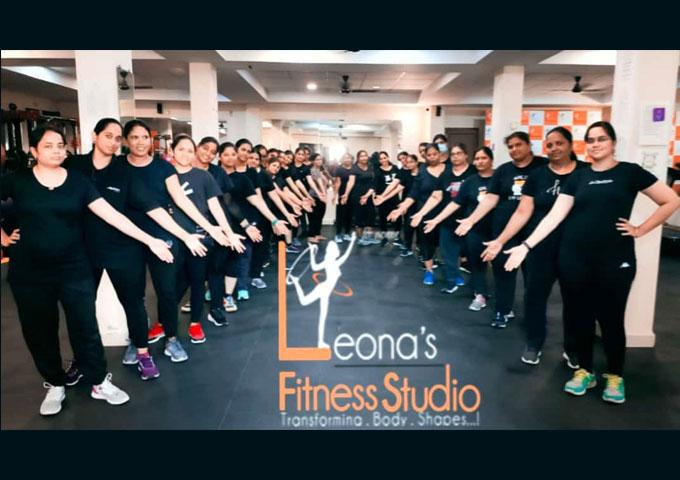 Leona's Fitness Studio invites women and children struggling with obesity to embark on a transformative journey towards improved health and fitness. With a strong focus on weight loss and overall well-being, Leona's offers a range of programs designed to meet individual needs and achieve desired results.
Leona's Fitness Studio boasts a variety of programs that cater to specific fitness goals. Whether it's shedding unwanted pounds, losing inches, burning fat, toning the belly, building strength, boosting stamina, improving metabolism, or increasing vitality, Leona's has a program tailored just for you.
For those seeking quick results, Leona's offers a 7-day program that promises a remarkable transformation. This carefully curated program combines intensive workouts with a strong emphasis on safety and personal well-being. Clients can expect to witness their bodies undergo a remarkable metamorphosis in just one week.
Recognizing the importance of balance, Leona's Fitness Studio provides both moderate-intensity exercises and light-intensity activities. The moderate-intensity exercises are designed to enhance overall body fitness and promote muscle toning. For individuals looking for a gentler approach, the light-intensity activities offer an effective way to achieve total body toning at their own pace.
Leona's Fitness Studio also caters to those facing reproductive hazards such as PCOD, PCOS, thyroid issues, diabetes, high or low blood pressure. With a range of vigorous activity programs, specially tailored to address these health challenges, Leona's ensures the well-being of all clients. These programs are developed by expert trainers who understand the specific needs and requirements of individuals facing these reproductive health issues.
At Leona's Fitness Studio, clients can expect expert guidance and unwavering support from a team of experienced and certified fitness professionals. These dedicated trainers work closely with clients to understand their goals, assess their fitness levels, and customize programs to meet their individual needs. The emphasis is always on safety and providing a supportive environment throughout the fitness journey.
Joining Leona's Fitness Studio means taking the first step towards a healthier and fitter lifestyle. With its well-designed programs, state-of-the-art facilities, and a community of like-minded individuals, Leona's provides the motivation and inspiration needed to achieve fitness goals. Obesity and health challenges no longer have to hold anyone back from reaching their full potential.
For more information about Leona's Fitness Studio and its programs, interested individuals are encouraged to contact the studio. Embrace the opportunity to transform your body, boost your confidence, and improve your overall well-being. Start your fitness journey at Leona's Fitness Studio today and discover a healthier, happier you!
OFFICIAL LINKS:
https://www.facebook.com/LeonasFitnessStudio
https://www.instagram.com/LeonasFitnessStudio
https://www.twitter.com/leonas_fitness
https://www.youtube.com/@LeonasFitnessStudio
http://www.leonasfitness.com/lfs-wp/our-blog/