Captivating Audiences Worldwide: The Timeless Allure of Melvin Fromm Jr.'s Music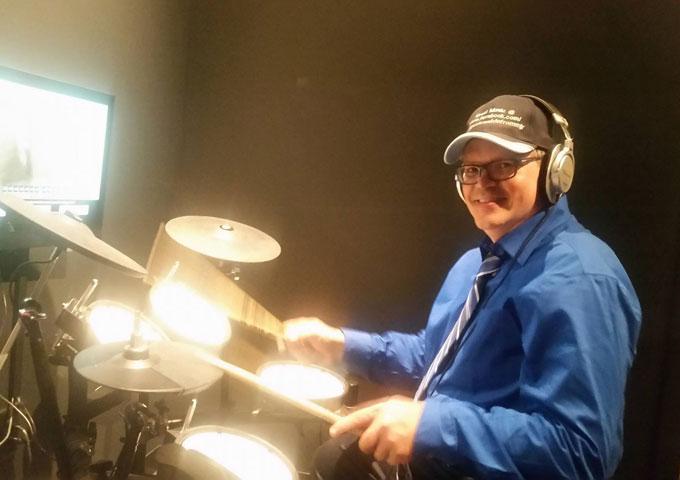 Pennsylvania's very own musical luminary, Melvin Fromm Jr., has seamlessly woven a captivating tapestry of instrumental compositions that transcend conventional boundaries. A connoisseur of various musical styles and genres, Melvin's melodic creations immerse audiences in enchanting soundscapes, transcending the ordinary to deliver an auditory experience like no other. Embarking on his musical odyssey quite serendipitously, Melvin Fromm Jr.'s initial foray into the realm of composition was a heartfelt tribute to his beloved wife. Little did he know that this chance expression of affection would spark an insatiable passion for crafting musical tales that speak directly to the soul.
Endowed with a rare and distinctive sound, Melvin Fromm Jr. stands as a paragon among contemporary songwriters and composers, possessing a profound ability to reach the depths of the human psyche with every note. From the very first chord to the resounding echoes of the final bar, Melvin's compositions hold listeners in rapt attention, fostering an emotional connection that lingers long after the music fades.
Presently collaborating with a roster of award-winning platinum, gold, and Billboard-topping musicians and producers, whose creative ingenuity has graced the works of renowned stars, Melvin Fromm Jr.'s compositions have achieved an unparalleled distinction. His musical repertoire has garnered prestigious placements within the Grammy-Oscar music library and a world-class composer music library, solidifying his position as an esteemed figure in the realm of contemporary instrumental music.
Adorned with multiple accolades and recognitions, Melvin Fromm Jr.'s musical prowess stands as a testament to his exceptional artistry. With titles that evoke a sense of whimsy and vibrancy, such as "Bat a Thousand Pink Style Dreams," "Pink Fluffy Fire Truck Rolling Love," and "Is Heaven Missing an Angel," Melvin's compositions transcend mere auditory stimulation, painting vivid narratives through sound and rhythm.
Melvin Fromm Jr. continues to redefine the boundaries of instrumental music, leaving an indelible mark on the industry with his unparalleled creativity and profound musical insight. As his compositions continue to resonate with audiences worldwide, his journey serves as an inspirational testament to the transformative power of music in its purest form.
Melvin Fromm Jr. has released hundreds of singles and albums on various platforms like:
Spotify @ https://open.spotify.com/artist/1XYMiKMdf9wQKfhvhUCeMk
Apple Music @ https://music.apple.com/us/artist/composer-melvin-fromm-jr/1521273381
Amazon Music @ https://music.amazon.com/artists/B07DBJHS51/composer-melvin-fromm-jr
SoundCloud @ https://soundcloud.com/composermelvinfrommjr-music
Lots of new remarkable music coming soon that can be licensed for many kinds of projects:
@ https://depositphotos.com/portfolio-82815590.html?content=photo
Facebook https://www.facebook.com/melvin.frommjr/
Streams https://songwhip.com/composer-melvin-fromm-jr