Dobie – "Again" ft. Xavier Clayton – a wholly satisfying EDM feast!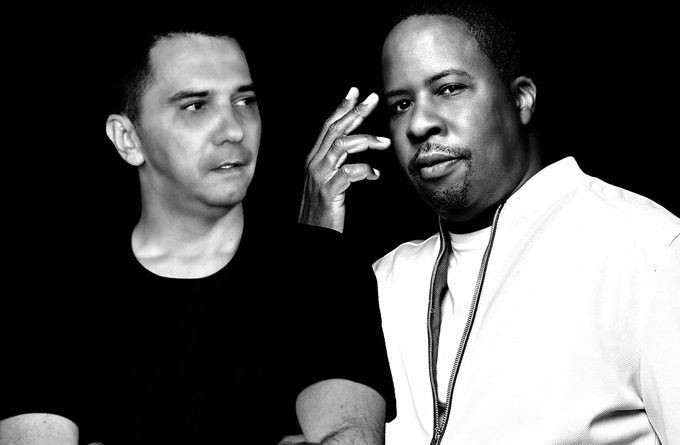 The single, "Again" shows Dobie's ability to bring that unique sound he creates, combining dance rhythms, powerful melodies and much more. One of the things that I like about this new track, is that while Dobie is still staying true to his sound, he is able to collaborate and evolve his vision in the most captivating ways. Here the producer, musician and arranger Vjeran Rubesa, originally from Croatia, and better known under the stage name Dobie, throws his composing talents together with Seattle-born, France-based singer, songwriter and author, Xavier Clayton who contributes his vocals and lyrics to the track. The result is a song which is catchy, soulful and absolutely dancefloor ready.
Dobie, a trance, pop, progressive house producer, is also part of the Universal Flow Band Duo, a trance and techno project. Dobie has numerous collaborations with producers and artists from around the world, including Brad Gobler, Xavier Clayton, Trento, Jean Clemenco, Brutus Music and others. Xavier Clayton's musical career started out as a songwriter for two worldwide club hits: "The World Is Mine" (David Guetta) and "Closer To Me" (Chab ft JD Davis). He has written and released songs with Pop/Dance producers such as Phil Wilde, DB Boulevard, Cristian Marchi, Brunel@WekhoMusic, and Joachim Garraud.
Xavier's songs have been featured in both Hollywood and European Films, on American TV Morning Shows and during numerous Sporting Events. On "Again", apart from the lyric sheet, he brings his resonant vocals, to ignite and enhance a vibrant EDM foundation put together by Dobie. "The same lies. That fools commend. The same tears. I can't defend. The same words all unsaid. Down inside. Over and over I'm seeing it all. Again," sings Xavier Clayton as he unfolds his heartfelt narrative.
Xavier Clayton showcases incredible vocal control and poise on the verses, rising to the occasion on the thoughtful, memorable chorus, and bringing it all home memorably. In addition to the style and approach taken by the singer, the musical script includes a backdrop with rich soul-stirring instrumentation that never overwhelms the arrangement, allowing Xavier to deliver his messages, while at the same time pushing the momentum. Dobie doesn't over-complicate things and you can just dance, or kick back and enjoy.
A magnetic blend of old-fashioned song-craft paired with expertly conceived, modern production makes Dobie and Xavier Clayton's latest offering a wholly satisfying EDM feast. The task of attracting a wide audience has all the potential of being accomplished with this release. In these past couple of years, Dobie has created a space where he refuses to be labeled, dodges the one-size-fits-all model and unapologetically paves his own path forward with each new track.
Ultimately, Dobie skillfully threads together beat, vocals and instrumentation, to deliver a holistic rendering of dance music in the 21st century. It's a record that bubbles over with ideas and fizzes with energy. Dobie knows his own palette front to back, inside and out, and at his best, can craft hit-sounding songs that are as fresh as they are in fashion. "Again" excels, thanks to Xavier Clayton soulful vocals, Dobie's top-level-sounding production, and the thoughtful songwriting.
The video in support of the song, features dancer Iva Plascar, who adds her poignant interpretation of the track's narrative which affronts the themes of love being blind and passion overcoming reason. Plascar performs in contrast to singer, adding an extra dimension to the meaningful imagery.
OFFICIAL LINKS:
https://www.instagram.com/dobie.music/
https://www.facebook.com/dobiemusic/
https://xavierclayton.com/
https://dobie-music.com/
https://universal-flow-records.com/
YouTube – https://youtu.be/nzeIRr6oqSc
Spotify – https://open.spotify.com/track/6ROUvJbGuUviZSDHgcKvpN?si=fc4bc7adb5394fd1