DJ Cas's Debut Single 'Lies': A Fusion of Emotion and Energy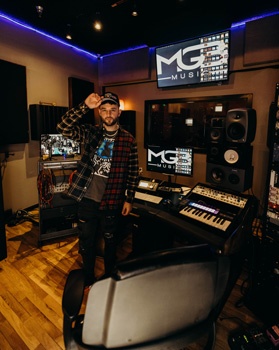 This ambitious mindset is displayed even more clearly in his actions following this accomplishment when he refused to be satisfied with his impressive progress as a DJ and instead embarked upon the challenging journey of becoming an artist. Inspired by this objective, DJ Cas recruited talented rappers, singers, songwriters and producers to bring his visions to life in the form of songs.
The execution of such an idea can prove to be difficult without the presence of chemistry between all involved parties; however, DJ Cas' debut single, "Lies," is an example of what can be produced when that precious element is abundant within a studio.
Here, the synergy between collaborators is apparent. With the relentless thumping of the baseline keeping the energy consistently high, the sobering lyrics provoking the listener to contemplate their own romantic struggles, and the riveting beat drops crashing in to disrupt all order that came before them, "Lies" is a mesh of emotional artillery that amounts to a beautiful auditory adventure.
Feeling invigorated from the process of both creating and releasing this noteworthy track, DJ Cas is now primed to establish himself as a formidable figure in the arena of hit-making. His achievement of this goal is all but inevitable as even if it proves to be elusive, history shows that he will remain composed, steady and focused until it is in his grasp.
OFFICIAL LINKS:
Instagram
https://www.instagram.com/djcas/
Facebook
https://www.facebook.com/DJCAS203?mibextid=LQQJ4d
Spotify
https://open.spotify.com/artist/4E3D9AjkfzjlSqCxYdybzD?si=RsnyeJZlTkSTQj47_wC-FQ
Soundcloud
https://soundcloud.com/realdjcas?utm_source=clipboard&utm_medium=text&utm_campaign=social_sharing
Youtube
https://www.youtube.com/channel/UC3kQd3kT4Gq8lbFyLq4fOTg
Where To Buy Music
https://music.apple.com/us/artist/dj-cas/1655259208