Gypsy Jazz and Folk Influences in Timothy LaRoque's "Stuck In The Past"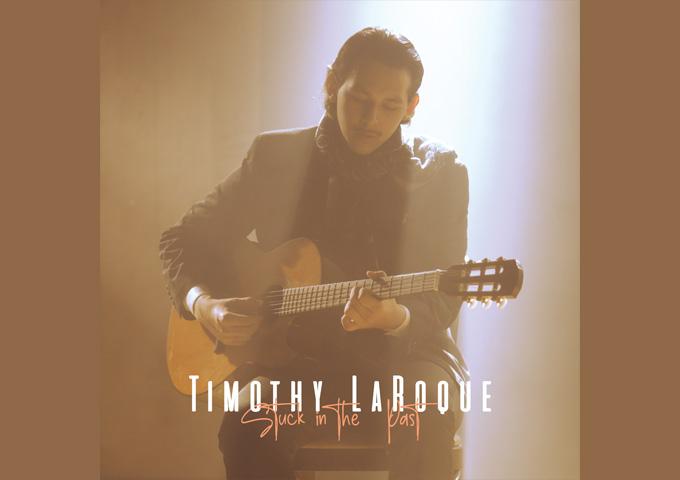 'Strangers'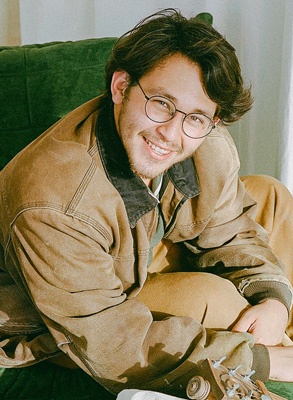 is the lead single off local South Florida singer-songwriter Timothy LaRoque's debut release, 'Stuck In The Past'. With reflective lyrics that could've been written by Jim Croce or Paul Simon, this ballad tells a tale as old as time: the deterioration of relationships and their aftermath, mourning a love that's no longer there.
Inspired by the sound and style of gypsy jazz (with rock, pop, and folk influences that call to mind Dire Straits, Jerry Garcia), the visual for this tune (produced by Manifesto Multimedia) is influenced by such films as Hugo and The French Dispatch, paying homage to the film noir genre and black-and-white crime dramas of the past. While the nature of the tune may come off as cold, Nashville producer Rob Arthur brings a warmth to the tune that is undeniable.
Recorded in Tennessee over a two week period where he stayed with his aunt and uncle (producer and keyboardist on the EP) in the summer of 2021, "Stuck In The Past" was recorded in-home in Hendersonville, with the drums being tracked at Peter Frampton's Studio Phenix in Nashville (engineered by Grammy winner Chuck Ainlay).
Thanks to his uncle Rob, tunes like "Strangers" feature veteran musicians such as himself, Adam Lester (Peter Frampton), Shawn Fichter (Tim McGraw, Faith Hill) and Will Lee (Late Show with David Letterman). "Stuck in the Past" was released on April 20th, 2022.
Timothy LaRoque is a 23-year old from Hollywood, Florida. He's come up in the local South Florida scene as a leader, whether it be in his groups, The Summit and (more recently) The Def Cats, or on his own. Having played all over the country with a wide-ranging repertoire to meet his crowds' needs and desires, he is the ultimate frontman and lead guitarist all in one.
OFFICIAL LINKS:
Instagram
www.instagram.com/roqueandroll  
Facebook
www.facebook.com/roqueandroll  
Website
www.defcatrecords.com
Soundcloud
https://on.soundcloud.com/eM4bxcUM5opa7nV76
Youtube
www.youtube.com/c/thesummit954  
Where To Buy Music