'Crushed & Shattered' by Ghost in the Machine is a haunting take on Pat Benatar's 'Heartbreaker'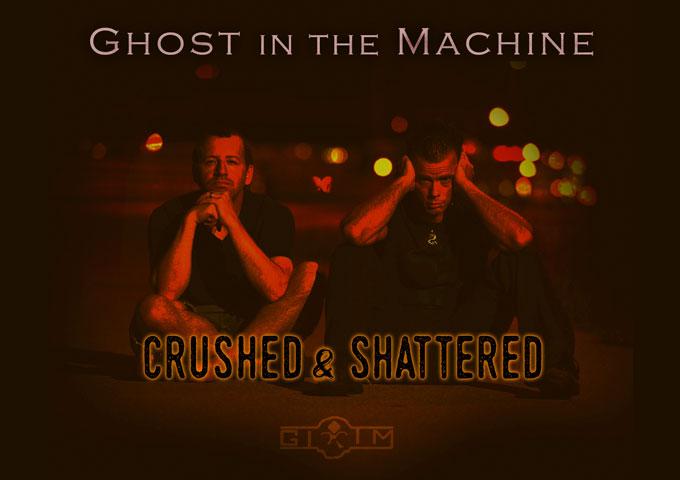 "Pat Benatar and Heartbreaker were definitely early influences on us as musicians before forming Ghost in the Machine. The song rocked and so did she. We wanted to pay tribute by reinterpreting the tone and the lyric to deliver an unpredictable experience." – Ghost in the Machine
(ORLANDO, FLORIDA, U.S.A.) – The artists C4 and Face make up the eclectic duo Ghost in the Machine. Known for weaving polished deeply lyrical crafted songs with thundering grooves, heavy guitars and lush electronics – they have taken a new journey through Pat Benatar's Heartbreaker. Crushed & Shattered, their latest single, displays some musical sides not seen from the band before.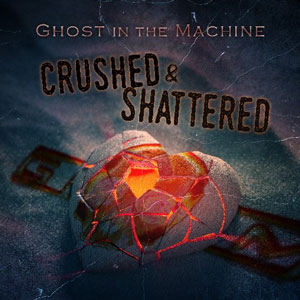 Crushed & Shattered explores 2 cover versions of Pat Benatar's Heartbreaker. Crushed is a moody mostly acoustic, unplugged reinterpretation that focuses on the heaviness of the lyric and organic instruments, emoting anguish of a heart broken. Shattered deconstructs into a foreboding industrial experiment stinging of pain and resentment where broken hearts bleed into tortured vocals and zombified guitars at a hopeless end.
Ghost in the Machine's songs from previously released ground-breaking albums have weaved their way into 21st Century world culture, heard on TV shows on almost every major cable channel, in feature movies and indie films, on commercials, and in video games, mobile apps, and other modern media. A few standout mentions – network TV shows including "Mistresses (ABC)", "Madam Secretary (CBS)", "Arrow (CW)", "Miss USA (NBC)", and "Raising Hope (FOX)", and feature movies and indie films such as "The Marine 4: Moving Target", "H2O Extreme", "Frakenhood", "Ace of Hearts", and "Shred". In addition, major corporations, from Gymkhana to Optima Batteries to Red Bull to Monster Energy have licensed GITM songs for commercial use.
In a time where the world has seemingly turned upside down with a pandemic and social and political insanity, their music has a message, "When life is hard and dark, it can still be transcended through the Ghost in the Machine." C4 and Face are master musical craftsmen. They are sonic weavers. Ghost in the Machine's guitars are not just instruments, but tools to entwine and shape their mix of meaning and muse into a resounding web that draws you into your stereo speakers.
OFFICIAL LINKS:
https://gitm.net/
https://www.youtube.com/c/GITMOfficial/videos?sub_confirmation=1
https://instagram.com/GITMOfficial
http://facebook.com/GITM.net
http://twitter.com/GITM