Jawad – 'Just Chillin' – how to find joy in the small things
Tampa-based artist Jawad is a name that you'll want to remember. With his insightful lyrics, impeccable flow, and smooth vocals, this Afghan-American singer-songwriter, rapper, and producer is making waves in the music industry. From performing on national music tours and international festivals to producing three impressive albums, Jawad has been capturing hearts and minds with his unique style for over a decade. His works are a reflection of his identity as both a 21st-century Muslim-American and a first-generation Afghan-American immigrant. His music also draws inspiration from his family members who are displaced Afghan refugees, lending a sense of authenticity and vulnerability to his works.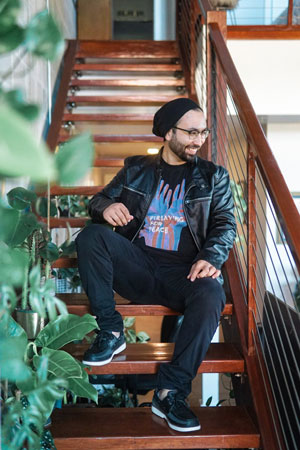 Jawad began his career in music as a part of the pioneering Muslim Hip-Hop duo D-Clique. After gaining recognition, he branched off as a solo artist, determined to express his unique perspective on the world. His works are a mix of hip-hop, R&B, soul and pop, infused with his distinctive style and a sublimely spectacular voice, making him stand out in a crowded musical landscape.
Jawad's music tackles issues of injustice and oppression, making him a voice for a generation that is often overlooked. His works are a call to action, urging us to stand up for what is right and fight against the injustices that we see around us. He is not just an artist but also a conscious activist at heart, using his music to spread a message of hope and unity.
In his latest single, 'Just Chillin', Jawad switches the template. The smooth hip-hop and soul-inspired track is the perfect blend of music and message. Inspired by the moments in life when everything seems to go wrong, and all we can do is sit back and accept the things that are outside of our control, 'Just Chillin' is a testament to Jawad's ability to capture complex emotions through his music.
The song's opening lines immediately set the tone as Jawad sings about gazing at the stars from the hood of his car, implying that he's in a state of contemplation and introspection. He sets the scene of being stuck in a car that won't start and seemingly not going anywhere. But, despite the circumstances, Jawad is content and just chillin'. The lyrics convey a sense of resignation to the situation while maintaining a relaxed and laid-back attitude.
The shimmering guitars, warm keys and slapping drums, lay down an earthy and dynamic backdrop, while Jawad's soulful voice dances mellifluously across the arrangement. The verse that follows talks about the morning after a restless night, with Jawad deciding to go out for a jog to clear his head. He sings about being a dreamer without a single goal, lost in space, searching for a way home. The lyrics seem to suggest a sense of disorientation and a longing for something more, yet he accepts where he is, at least for the moment.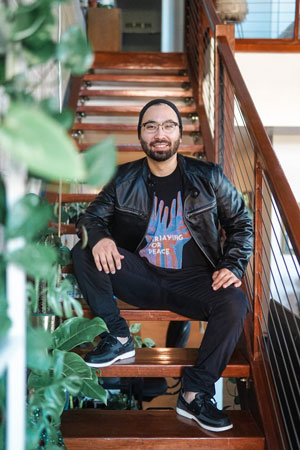 In the chorus, Jawad repeats the idea of being content with just chillin', even if the car won't start and they're not going anywhere. The lyrics are a reminder to take a step back, appreciate the present moment, and find joy in the small things. The second verse shifts to a more personal note, with Jawad reflecting on his past and his struggles. He then flips from his alluring croon and effortlessly raps about seeing happy people out his window, feeling crappy himself, and then accepting it.
The lyrics then switch to a more positive outlook, describing a simple breakfast reminiscent of his mother's cooking. He recounts memories of baking paper planes after morning prayer, breaking flowers every hour and staying up late to take turns flying rockets with a copilot. These memories which are stooped in metaphors, seem to bring a sense of nostalgia and comfort, though Jawad acknowledges that due to those events, college was a blur for him, but he's grateful to have moved past that phase of his life.
The final chorus reinforces the idea that no one can take away Jawad's shine, even on tough days. The lyrics circle back to being a dreamer searching for a way home, but again, emphasizing that sometimes, it's okay to just be chillin'. Overall, Jawad's 'Just Chillin' is a song that celebrates the importance of finding joy in the small moments of life, even when things don't go as planned. The lyrics are introspective, nostalgic, and uplifting, and the smooth hip-hop and soul-inspired sound adds to the overall chill vibe of the track.
'Just Chillin' highlights Jawad's ability to transcend genres into a sound that is at once deeply immersive and all-embracing. With his insightful lyrics, smooth vocals, and unique perspective, he is a force to be reckoned with in the music industry. 'Just Chillin' is a breath of fresh air in the current scene, and is definitely a track to sit back and chill to, but more than anything else, to fully contemplate and absorb.
OFFICIAL LINKS: https://linktr.ee/jawad.m.f