Canadian hip-hop 'EB the MC' delivers some "Magic" with his music video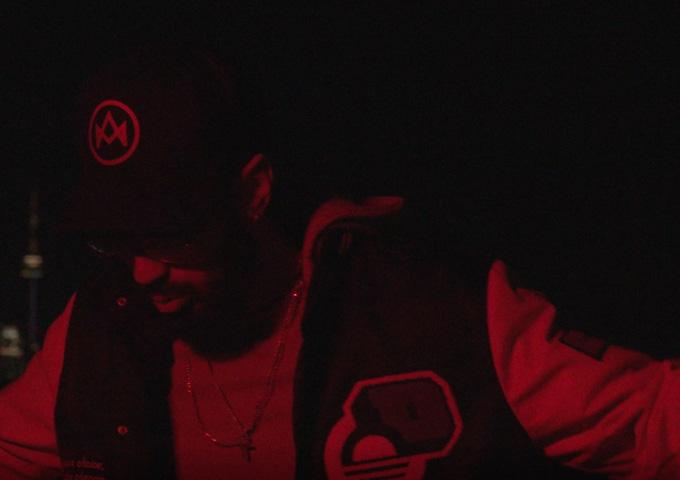 Canadian hip-hop artist and songwriter 'EB the MC' debuts short film-style music video titled Magic. The official music video marks EB's first single-specific visual production. For EB, and creator culture as a whole, the road to success is often long and filled with uncertainty, but what makes the journey so exciting is the unpredictable touches of magic they occasionally experience along the way. This is the sentiment that he puts a spotlight on in the new music video.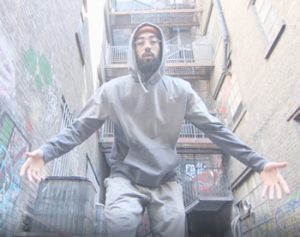 Following a series of freestyle videos, EB shifts his focus to a short film-style format captured in the backdrop of Toronto that tells the story of an emerging musician trying to reconcile his current life with the one he wants as a professional artist. Through a dream-induced state, the viewer is exposed to some of the city's most iconic landscapes, while EB's bar-laden performance puts his effortless flow, diction and cadences on full display.
"We went the extra mile on this project to come out with a bang and are really happy how all the elements came together," says 'EB the MC'.  "For me the narrative of a struggling up-and-coming artist was very important, making it relatable for all creators, so we'd like to continue telling stories moving forward.
Surprise cameo appearances from notable local creators like comedian The6atSix and visual artist Louis Chapheau are sprinkled throughout with captivating montages of Illusionist Edwin Broomfield, tying these motifs together.
The official Magic music video is available on YouTube and was released as a prelude to the single which is also out now on Apple Music and Spotify. Watch the full-length video here or stream Magic here.
About 'EB the MC'
'EB the MC' is a Hip-Hop artist, songwriter and entrepreneur based in Toronto. Ontario, Canada. Following the release of his debut EP Free Game Vol.1 EB returned in 2022, dropping a series of freestyles on YouTube, including a collaboration with local spiced Rum distiller, Island Diaz. EB's music has since premiered on CIUT's 89.5 U of T campus radio with the Masterplan show, Canada's longest running Hip-Hop show, while earning spins across the United States including Cleveland, Dallas and Miami. The last quarter of 2022 has been busy for EB, releasing a pair of singles as well as the music video for Magic, capping off the year with an opening performance for the legendary Afroman at The Rec Room in Toronto.
Links: Spotify, YouTube, Instagram
About AMO Entertainment Inc.
AMO Entertainment Inc. is a boutique consulting, talent management, and media agency based in Toronto, Ontario, Canada. Founded in 2019 initially as AMO Music, the company launched Faculty of Sound, a showcase for emerging artists, as its first property under the banner, and has quickly evolved into a multi-division, multi-discipline organization with a focus on business development for people and properties within the entertainment industry.
OFFICIAL LINKS:
Instagram
https://www.instagram.com/whoiselibrown/?hl=en
Facebook
https://www.facebook.com/whoiselibrown?mibextid=ZbWKwL
Spotify
https://open.spotify.com/artist/3tAUbb5DNApjTGGoYjF5Rw?si=lgER9aFJTa-6s2OeAavEaw
Soundcloud
https://on.soundcloud.com/4GyyJ
Youtube
https://youtu.be/L8MbsFh6Qxk