Cordell Winter on a mission to define what Rock N Roll is to the core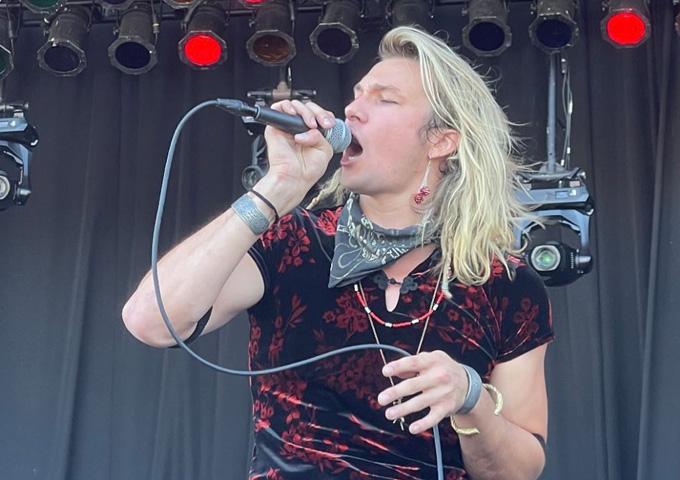 The musical talent behind Cordell Winter roams upon the psyche of any daring listener. An experience that truly can be described as illuminating, Cordell Winter propels one into encountering the extremes of every situation. Through the liberating mystique behind the poetry and lyrics of Cordell Winter, all will feel the comfort of pushing the mind into the unknown. The genius of language that this artist is, leaves one with the fulfillment of freedom. In this regard, Cordell Winter is in fact the truest, most mysterious, and dangerous that rock'n'roll has to offer.

Cordell Winter has been mentored by the likes of Kid Rock and produced by multi platinum producer Malcolm Springer, founder and producer of Matchbox 20 and Collective Soul. He has toured with bands such as Slaughter, bands as unforgettable as Skid Row, Quiet Riot and Lita Ford, played top tier shows and festivals such as Milwaukee's Summerfest, and road hustled crowds with the Grateful Dead, all the while being admired by musicians as profound as his friend Loretta Lynn herself, amongst others.
Cordell Winter is an inspiring story of what it means to never take no for an answer, while living the beat poet life on the road. From a young age, Cordell, who grew up on the sandy beaches of the Sunshine State of Florida, chose a free spirited life over a life between the lines as he traveled all over America living a mystic and gypsy lifestyle out of a van to chase his dreams, gathering insight and inspiration while writing songs and playing for anyone willing to listen.  Much like the mindset of his kindred souls in the spirited 1960s, in the time of seers and thinkers, Cordell became nothing short of a poet on a pursuit of consciousness, on a relentless path to awaken the inner longing of humanity.
Now Cordell has been discovered and managed by the legendary Jeff Hanson. Past Manager of Creed and Paramore, and over 50 million records sold he states "Cordell Winter is the real that the world desperately needs. There are no young rock stars, and Cordell fills that need". Also joining Cordell's team is legendary attorney Nick Ferrara. It's becoming clear that Cordell is steps closer to fulfilling his dream, and this band undoubtedly won't be stopped.
This longtime national touring artist is a brand new sound that blends of Rock N Roll music prodding the 1960s and 1970s spiritual movement and draws comparisons to bands such as The Doors, Led Zeppelin and Rolling Stones, while their masterful playing and high energy shows draw further comparisons to Guns N Roses, Red Hot Chili Peppers and Aerosmith to name a few. Dangerous and Passionate this band is making strides on a mission to define what Rock N Roll is to the core.
OFFICIAL LINKS:
Instagram
https://www.instagram.com/cordellwinter/?hl=en
Facebook
https://m.facebook.com/CordellWinterOfficial/
Spotify
https://open.spotify.com/artist/3DjW2ZVpoysSUv6TOExAXS?si=8lmrv1DcR6-3AQJK1Uv3Xw
Website
Www.Cordellwinter.com
Youtube
https://m.youtube.com/c/CordellWinter
Where To Buy Music
Spotify and Tik Tok