Wes Dean – "Time to Bring Back Peace & Love" is something of a mission statement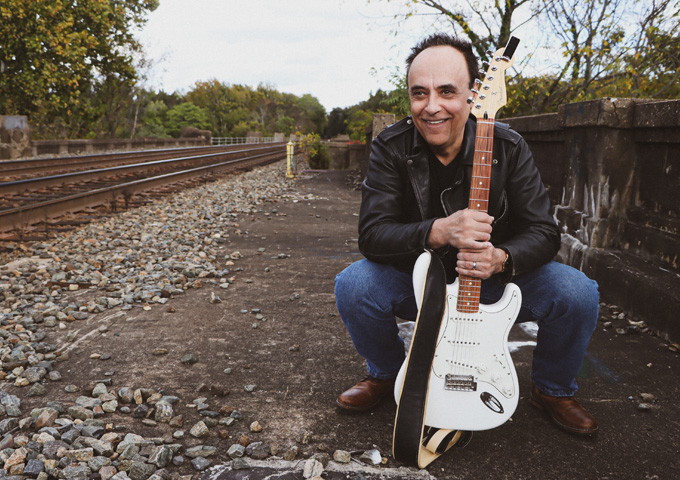 I fell in love with last year's official solo debut single "Movin' On", by Wes Dean, which was a beautiful track marked by thoughtful lyrics, a sweet melody, and a platter full of guitar crunch. Dean created a really powerful, emotional sound, one that offered hope or at least some temporary transcendence in these dark times. He followed that up with driven jangle of "I Ran Away". Here the singer-songwriter's voice blended with ripping guitar riffs to construct a song that is as gritty as it is easy on the ear. It found Wes Dean continuing to play to his strengths and continuing to move his sound into assured territory at a steady pace.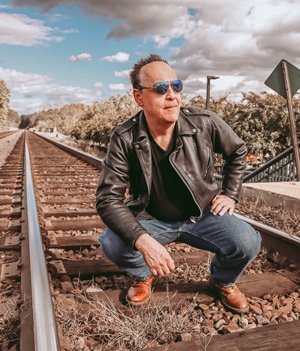 There is a singular nature to the way Wes Dean uses his warmth and emotional care as a salve for the taxing elements of human existence. It's clear that he cares for his fellow man and the plight of the world. His latest single, "Time to Bring Back Peace & Love", strives to do exactly what the title says. "I was watching the news today, and there's something that I've gotta say. There's too much hating in the world today, Peace and love is the better way," sings Dean, in the opening lines.
"Time to Bring Back Peace & Love", pairs Wes Dean's increasingly urgent missives for love and connection amidst the perils of human life with the sounds of strummed guitars, reverbed vocals, and washes of shimmering keys, for a natural evolution of his sound. Dean is at his best when he leverages his talents in these directions, which finds him making the best use of the sonic space when contrasting his iconic voice with some crushing chord progressions.
With his newest solo single Wes Dean seems to have a record that may allow him to garner recognition that is more widespread. It's when the drums and bass slide in and the song reaches its big chorus that it becomes obvious Dean has officially transitioned to writing catchy, melody-driven pop-rock songs. Even though this was already evident on his previous releases, here he has completely ensnared the knack for catchy hooks.
As brilliant as his previously released songs are, everything on "Time to Bring Back Peace & Love" feels much more carefully crafted and well thought out to captivate the listener from the opening bar. Every instrument has a very specific, and important, reason for being included.
When it comes to lyrics, Wes Dean never falters, and knows exactly how to touch human sensibilities. "Some people think that we hate each other, because our skin is a different color. But they don't know that we're all brothers, and we've gotta love each other," he sings.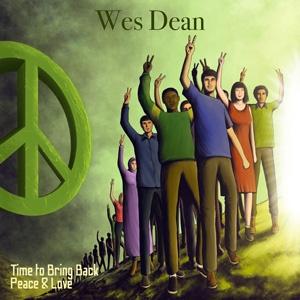 While the lyric sheet certainly reads as something of a mission statement for what he wants to accomplish with the single as a whole, it also ties back into Wes Dean's common concern of searching for a better world.
At the end of the day, isn't it just the most normal and most reasonable things that we all should desire in this life? Thankfully, Dean sings it aloud on our behalf. His voice on the song's one-line chorus: "It's time to bring back peace and love" sounds alarmingly aware of our current situation.
Virginia born and raised, Wes Dean tends to be consistent in style, dependable and reassuring – you know what you're going to get with a Wes Dean record. Highly infectious, "Time to Bring Back Peace & Love" in some ways feels like a continuation of his previous releases, yet at the same time, it clearly marks another step forward.
Wes Dean achieves and unbelievable balance of accessibility, integrity and depth on this single. Not only this, but his voice is so gorgeously resonant and emotive, it's completely impossible to resist.
OFFICIAL LINKS:
Twitter: https://twitter.com/WesDeanMusic
Instagram: https://www.instagram.com/wesdeanmusic/
Spotify: https://open.spotify.com/track/01yb62885uz87cwncGmnwZ?si=9f0498923e5f4668
Facebook: https://www.facebook.com/profile.php?id=100074172978137