Von Schrader Sex Machine – "Resurrection" grabs you by the throat from the jump!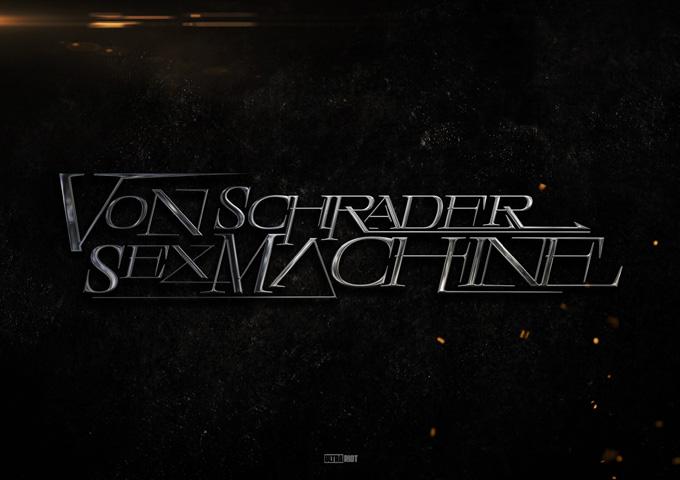 Von Schrader Sex Machine was started as a solo project by Jeremy Millner of Northern Virginia, and features  Rob Davies who was previously the bassist of Feed Her To The Sharks and is currently the frontman of Through Dreams And Distance. Injecting infectious melodies with jaw-dropping technicality and crushing grooves Von Schrader Sex Machine's music is a unique blend of Metal and Djent elements. With heavy riffs, thundering drums, and soaring vocals, the band's sound is both intense and memorable. Unlike a myriad of djent bands that feel knee-deep in the swamp of their own bass-heavy guitar tone, Von Schrader Sex Machine's feels spry and fluid, sporting a three-pronged attack of crushing heaviness, brain-melting technicality, and ethereal atmosphere.
On the "Resurrection" EP, Von Schrader Sex Machine blends explosive grit, atmospheric moodiness, clean melodic singing and feisty brutality. Surprisingly, Rob Davies does a phenomenal job at capturing multiple singing styles throughout the record, which grabs you by the throat from the jump and rarely loosens its grip. Heightened emotions permeate the project, especially during its utmost vivacious segments.
The title track, "Resurrection" kicks off the proceedings in a melodic way, with a wave of richly layered guitars bringing in the calm before the storm. But the song packs plenty of ferociousness throughout it's runtime, once Millner unleashes the music, and Davies the potency of his vocals, soaring well above the crushing bombast of the runaway rhythm. "Moving Forward" introduces twisting synths and darkwave basslines to the expansive mix. The song relies thoroughly on luminous and growling vocals, accessible hooks, and dazzlingly vivid instrumentation.
"Fate" delivers layered mellifluous harmonies, epic guitars and harsh vocals for an overwhelming sonic blend. The track is full of the things that make Von Schrader Sex Machine stand out from the pack. Soaring melodies, thrashy bits, a sense of wonder that verges on power metal, and a couple of earworm elements that any metal-head will be humming for days. Jeremy Millner makes sure there's no meandering or wasted space, everything is tight, laser-focused and sharp.
Guitars and drums start howling and banging respectively on "Spirit Circle", where all hell breaks loose, the track turning into a swirling cacophony of unstoppable fury until the last second ticks down. The vocal talents of Rob Davies continue to amaze as he hits everything from breathless squeals to low-end guttural ferocity with every stop in between. Tight, ruthless and absolutely punishing, the track will turn more than a few heads in Von Schrader Sex Machine's direction.
Truth be told, if you're faint of heart, you may not ready for the "Resurrection" EP. You probably think you are, but you are wrong. Not even one single part of you or your existence may be prepared for what you're going to experience listening to this project.
Besides the bone-crushing guitars and runaway rhythms, Jeremy Millner makes a huge statement on this record, while Rob Davies showcases the best vocals of his career and an impeccable range of both screams and cleans throughout its runtime that are nothing short of impressive.
"Resurrection" is an incredibly enjoyable and addictive listen that makes one thing clear in every second of its runtime: Jeremy Millner is back and better than ever after a long hiatus. His Von Schrader Sex Machine project sounds like the perfect vehicle for his flame-throwing musical aesthetics.
OFFICIAL LINKS: Instagram: @Von_Schrader_Sex_Machine – Facebook: @Von Schrader Sex Machine