Vicki's Dream break down the walls of reality on their debut album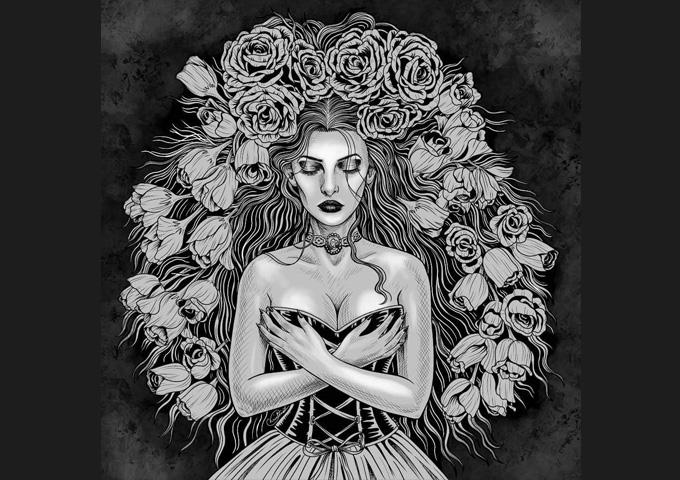 Beginning in October of 2017, both the worlds of shadow and light collided in a catastrophic collision thus creating Vicki's Dream. The inventors and narrators behind the soundtrack and story to the world of Vicki's Dream began with Toxic Thomas followed by Brince, Crow, and Fantazma.Vicki's Dream is here to break down the walls of reality while diving deep into the human condition and invites the listener on a quest to witness both the beauty and chaos found within the darkness and embrace the light within themselves each and every day.
Atlanta rock band, Vicki's Dream, have just announced the release of their self-titled debut album. The album was released on November 10, 2022. It's now available to listen and purchase on their website and all major streaming platforms. Within three years of recording, the band has procured an 8-track record infused with mind-blowing rock riffs and face melting guitar solos that is sure to shatter some ear drums and "make babies cry," as their guitarist Brince says.
Their album release was announced Monday, November 7th at their album release show at one of Atlanta's premier venues, The Masquerade opening for horror punk legends, Blitzkid and playing alongside Atlanta natives, The Casket Creatures. So far, the album has gained much attention reaching as high as 28K total streams from all platforms and the band gaining 7,638 monthly listeners on Spotify in just a little over two weeks. The band says they are thankful for the immense amount of praise and great feedback they have been getting on the album so far from everyone listening in and supporting them.
While much of the album is based around the concept of the band and the story behind their main character Vicki, many of the songs were inspired by personal experiences from the band and other forms of media that were poured into the character of Vicki and her dreams and experiences from the post-apocalyptic world she has entered. The band recorded the album at EOA Digital in Atlanta, GA by their guitarist and recording engineer, Brince. The band has also had the privilege of working with producer and mixer Matt McJunkins (A Perfect Circle/The Beta Machine), Jeff Friedl (A Perfect Circle/The Beta Machine) who performed drums on the record, and GoPal Metro (Bella Morte) who performed keys on their single, "Morbid," which is about Vicki's morbid curiosity surrounding death and the ghosts that travel with her from her past. Vicki's Dream draws from many influences combining different genres such as punk, goth, and metal into helping cultivate their very own unique "post-apocalyptic" sound. This record is for fans of Faith No More, Blondie, The Misfits, The B-52s, Dead Kennedys, Suicidal Tendencies, The Damned, The Plasmatics, Alice Cooper, Sonic Youth, Sioxsie Sue, Peter Murphy, and more.
Find us Online:
Website: https://vickisdream.com
Instagram: https://www.instagram.com/vickisdream
Facebook: https://www.facebook.com/vickisdream
Bandcamp: https://vickisdream.bandcamp.com
Tiktok: https://www.tiktok.com/@vickisdream
Twitter: https://twitter.com/VickisDream