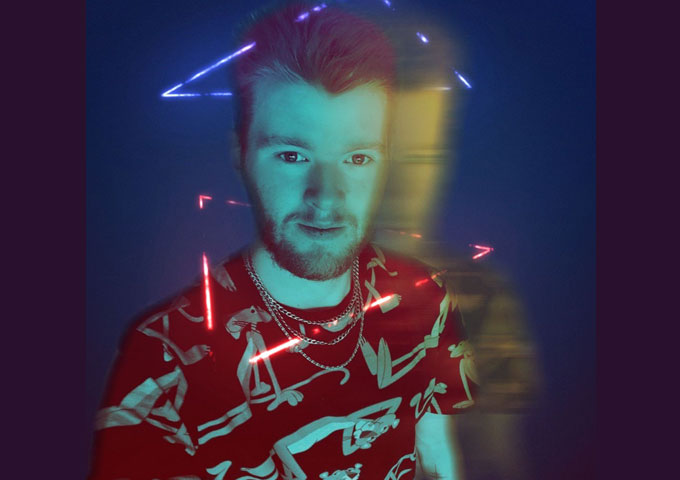 Some months back, during May, Roith surprised us with his 11 track album, "Memories The Access".  It was an iconic collection of 21st-century high-energy dance music, leaning on the funky Daft Punk aesthetic from their classic 2013 "Random Access Memories" album template, on which he built a set of startling original tracks to blow the roof off any club. He then boldly took some songs from that recording, and remixed them alongside some other choice cuts to form the eclectic EP "Memories The Access Butterfly Effect (Remix)". But the most surprising thing is the brand new and explosive 3-track EP, entitled "Remember", which forges a series of badass alternative rock soundscapes, tempered by electronic dance flavors.
Dominic Roith aka Roith, the producer and label CEO of ROITH Records, started producing music in 2019 and creates UK Rap to EDM music. He started to learn the guitar at the age of 13, followed by the saxophone and piano.
At 19 he started to record his first songs with his own equipment, before eventually turning out successful releases leading him to launch his own independent record label. And the label's latest release, "Remember", is totally off the charts. Expanding Roith's sound into a whole new dimension.
Thrashing drums, and crunching guitars, meet driving, abrasive rhythms and soaring female vocals from the outset, on the opening track "Remember", which kick-starts the EP into high gear.
It seems as though Roith has tapped into something much more substantial than simply concatenating wild bass drops and four-to-the-floor beats. His rocking out in full effect on this track. Providing listeners with a statement of growth.
This is a whole new vision for Roith, and it erupts into a convulsive upbeat rhythm on "Love Me". Rollercoaster drums push a grinding beat and squealing guitars. On top, gritty vocals help pump the adrenaline through the arrangement.
Roith has firmly set his feet on what his all about here. The continuing angst felt early on in the EP is brought to its peak on this track. This is arguably the most unexpected gem in Roith's entire catalog. Everything from the emotional tone of the lyrics, the sharp and hard-hitting vocals, and tightly coupled beat are exceptionally well-done.
The EP closes with "Fire", which is right in Roith's usual EDM oeuvre. Slapping percussion, shimmering, sweeping synths and anthemic, mellifluous vocals drive the song.
The track features a blistering beat from Roith, as well as commanding vocal intensity, with moments ranging from magnetic low basses to high octane synth wails and snarls.  To keep his wave of influences in full force, the EP "Remember" puts forth Roith's taste-making abilities at its most varied.
Roith shoots straight from crunchy alt-rock, to pristine EDM within 3 tracks, and he does it effortlessly. His latest release is a great piece to celebrate a huge milestone. The evolution of dance music is present throughout "Remember" and is a clear indication of all the directions Roith is capable of heading to.
OFFICIAL LINKS: SPOTIFY – INSTAGRAM