OV UTE – "Unwanted Love" showcases a reliable level of unexpected quality!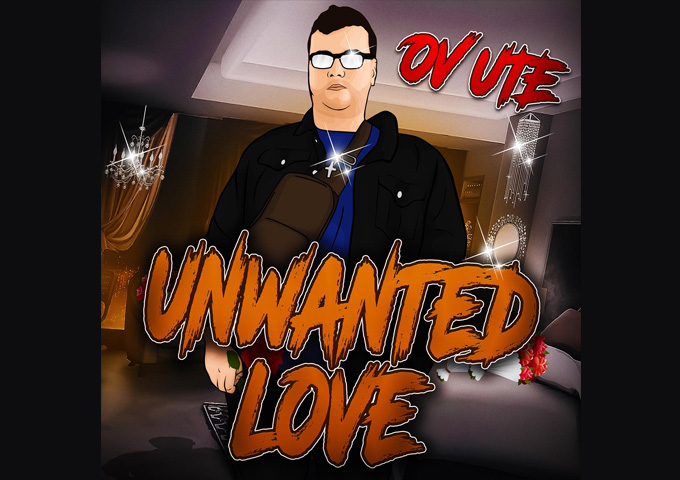 Born in Romania, OV UTE translocated to Brentwood, Tennessee, when he was just 8 months old. He has been producing beats, writing lyrics, and mixing his own audio since 2017. Currently he has a 16-track project out, called "Unwanted Love". Here the performer and his production capabilities perfectly encapsulate their strengths, blending prodigious beats with smooth flows, reinforced by lyrical proficiency. OV UTE flaunts his dense musical knowledge and pulls warm shimmering sounds into a variety of innovative beats. His delivery and lyrics are up to par with his production.
OV UTE exhibits his ability to narrate his life experiences without dependence on undistinguished hooks and repetitive yapping over clichéd trap beats. He is a conscious and introspective rapper, who carefully unpacks his emotions and feelings in a rational fashion.  OV UTE's passionate and smooth-baritone delivery perfectly complements the complexities of the beats, to create an admirable fusion of the two, as he layers his songs with captivating biographical notes.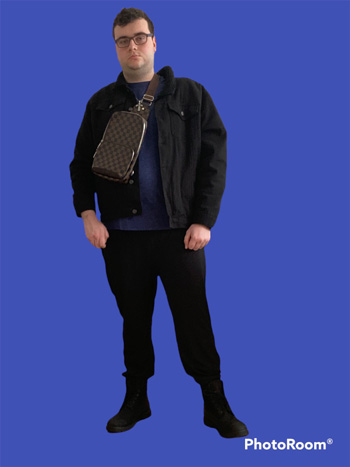 "Unwanted Love" is an expression of sophisticated introspection in which OV UTE reflects on, confesses, denounces, and analyzes a series of struggles, sentiments and afflictions within the intricacies of relationships. The project clearly establishes the state of OV UTE's craft. Hot-blooded and quick-witted, the rapper unravels a bunch of intriguing scenarios with a steady unrushed flow, striking a believable image in each narrative, due to his transparent storytelling.
From the moment the album opens with the mellifluous "Trust", the Brentwood-based artist opts for a laid-back, smooth, and confident flow that resonates with rich tonal vibrancy. "Left Behind" and "Dream" confirms that statement. OV UTE doesn't let up, maintaining the deliberate but controlled pace, which just makes his vocal presence even more powerful. This restraint also builds tension, which he unloads on the harmonious "Wish".
The album gets progressively more confident as it goes on, while the piano plays a dominant role in each of these beats and is again prominent on "Fake Friends". There's a reliable level of unexpected quality, track after track, as each song is allowed to breathe and grow.
"Back" flourishes with skittering percussion and rumbling basslines, while "Lightning" is dark and ominous. The beat and rhymes stick to your ribs in "Caught Up In", as OV UTE avoids flashy gimmickry and is completely comfortable holding down the fort. His tales are rarely overblown, and his flow sounds like it was developed over the course of long nights pondering.
"Life", "Unreal People" and "Desperation", highlight OV UTE's ability to build nuanced worlds with his verses. He digs deep into his stories, and his emotions feel earned. By the time you press playing on "Saving", it is already clear that OV UTE attempts to carve out a sonic palette of his own on much of the album. While OV UTE is never prone to trite flourishes, his sensibilities seem to come from a past era where albums have long, wrenching emotional arcs, and the stakes written into them are unmistakably high.
OV UTE is not interested in totally reinventing the wheel in any major sense, yet many of the component parts of the album feel fresh and new. Moreover, OV UTE has more emotional range in his writing than many of his contemporaries.
When he turns the final corner on "Care For One", Flaws and Sins" and "Loaded" which closes the album, the result is nothing short of sublime. These tunes perfectly suit the more emotive end of the rapper's flow. Across its 16 tracks, OV UTE constant makes it feel more like one connected piece rather than a series of divided songs, and you're left with a stunning collage of his mindset.
OFFICIAL LINKS:
https://unitedmasters.com/ov-ute2878
https://unitedmasters.com/m/62e98356ac4cd6745cf0699d
https://open.spotify.com/album/7IXrMT7sppYrOAB3CEvNch?si=2UBLY_ZzTd-ATmWNzJvstg