Or Golan – "Havagabond" could easily lend itself to a movie soundtrack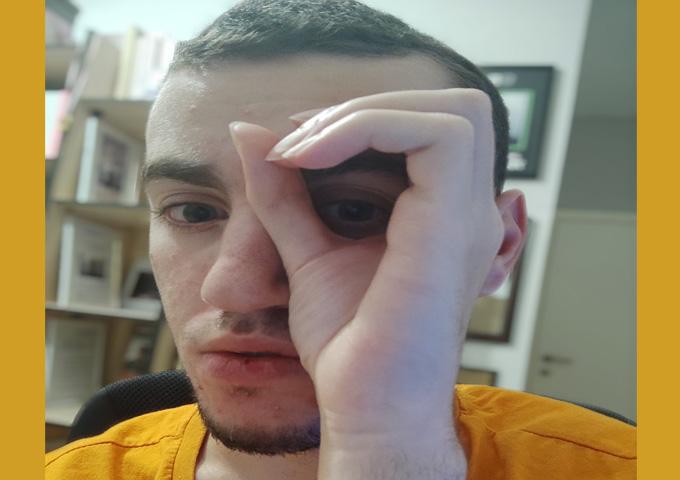 In 2020 Israeli music producer, Or Golan soared through the independent industry ranks, when against all odds his single, "I am Greedy", raked in unprecedented success. This seemed like the perfect response to the setback he had previously suffered, when YouTube took down his other popular track, "The Wik Wik Song".  The producer who had served in the Air Force as a guided weapons technician, after graduating from ORT Motzkin, however, is not one to easily give up, as he has been dealing with afflictions his entire life. Golan, who suffers from stuttering and a hereditary disease, known as FMF (familial Mediterranean fever), has released a series of albums and a huge number of singles, while also finding the time to publish four books.
Therefore, when the success of "I am Greedy" came along, it seemed duly deserved, for all the hard work Golan had been putting into creating a career pathway for himself. However, even this was not to be. The 24-year-old found himself swindled out of all the funds generated by the popular single, leaving him extremely deluded. Or Golan did not release any more songs for about a year, but now, like a phoenix rising from the ashes, he has decided to pick up where he left off, with a brand new single, entitled "Havagabond".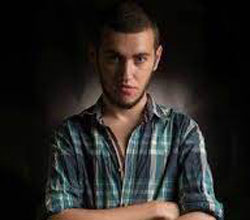 For those expecting the same again from Or Golan, will be surprised, as "Havagabond" completely flips his sonic template. Proving that he can be experimental and innovative.  Firstly, there is something truly inviting about the synth melodies he is working with here. Secondly, the track has no percussion. This time around, Golan has dedicated his craft to creating music with atmosphere and mood. In fact, "Havagabond" could easily lend itself to a movie soundtrack.
Essentially, "Havagabond" could comfortably fit into the ambient genre. This is a bold move from Or Golan, who shows a willingness to expand his musical oeuvre, beyond the beat-centric thumping of "I am Greedy". This is an excellent minimalist project in that sense, as Golan weaves an intoxicating soundscape around the exclusive sound of his shimmering synths.
Radically different from "I am Greedy", we can feel the fantastic emotion and appreciate Or Golan's dexterity on the new track's atmospheric structure. "Havagabond" shows Golan in a deep-thinking, introspective mode. It is one of those rare works, which feels unbounded by genre. With this release, Or Golan presents himself as artist who refuses to conform to expectations, while continuing to create his own pathway.
Cinematic in its essence, "Havagabond" is the type of stripped down electronic composition that is not limited to any trend or timeline, and is appreciable in any number of listening experiences. This should afford Or Golan a completely new and extended audience.
MORE ABOUT (RECAP): Or Golan is an international musician known for the hit I am Greedy, which made him famous all over the world. Or Golan, 24 years old from Israel, sold more than 206,000 copies of the song I am Greedy with over ten thousand plays of the song I am Greedy on radio stations around the world, countless radio interviews and also a performance in Times Square and on the Brazilian VV8 channel. Or Golan was written into the history books of electronic music with hundreds of articles from magazines and with a tremendous achievement in the world because he stutters and suffers from the FMF disease.
OFFICIAL LINKS:
Or Golan is Interviewed:
https://www.youtube.com/playlist?list=PLPpM0iftSB4pUZeSeQGF5MnLNeO4ECpAB
Or Golan on TV:
https://www.youtube.com/playlist?list=PLPpM0iftSB4rpMt9—hrIbrwRhJV38K4
Or Golan is played on the Radio:
https://www.youtube.com/playlist?list=PLPpM0iftSB4p_u_4RYdxLj-Mw6o2YzDTl