Onaje' – 'Don't Sleep' ft. Kidd Kidd, Damani & Perseus – raw and dynamic!
I am Onaje' from New Orleans, La. I'm from a huge artistic family. I've been a hip hop head since the age 10 years old. The first rap I ever learned verbatim was "Scarface". I wrote my very first verse at 13 years old. My early influences include Percy Pete (my older brother now known as Perseus), Geto Boys, BONE, 8 Ball & MJG, Mystikal, NWA, Tupac, and Biggie. As I matured my musical influences expanded from Cash Money, No Limit, UGK, Canibus, Outkast, 50 Cent, Nas, DMX, Chamillionaire, Z-Ro, 36 Mafia, Bizzle, Em, Jay-z, Busta Rhymes, Ludacris, and Ti.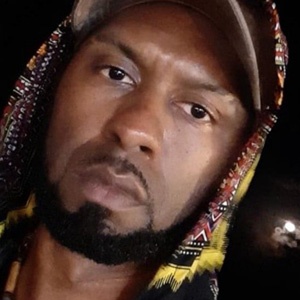 My list of before mentioned artists is what makes me dynamic. I realize music is a tool that if executed correctly, can evoke emotions and provoke thoughts and ideas. However, the influence for the track 'Don't Sleep' ft. Kidd Kidd, Damani & Perseus, was to revive that classic New Orleans sound, that "Mannie Fresh" bounce sound, fun but raw. That's why I took advantage of the opportunity to work with a New Orleans living legend Kidd Kidd, who happens to be from the same ward as me (9th ward).
It was an honor to do this track and include my blood brothers Damani (producer of this track) and Perseus. Making this song more special, my blood sisters are featured as dancers in the video, which is currently in final editing stages. What makes this track so special is that we are a team of artist from downtown 9th ward New Orleans. Typically, when you tally the most popular rappers from New Orleans they all pretty much are from uptown. Therefore, it is a good feeling to work with a nationally known legend from the 9th ward. It would have been an honor to meet and work with the late 9th ward legend Mr. Magic as well, Rest in Paradise.
OFFICIAL LINKS:
Instagram
www.instagram.com/onaje10
Facebook
www.facebook.com/SWO10
Website
www.groundbreakin.com
Soundcloud
www.soundcloud.com/onaje10
Youtube
www.youtube.com/onaje10
Where To Buy Your Music
www.groundbreakin.com