n.e.r.d. life by D'Vo – 'PULL UP N ORDER' – his distinctiveness shines through brightly here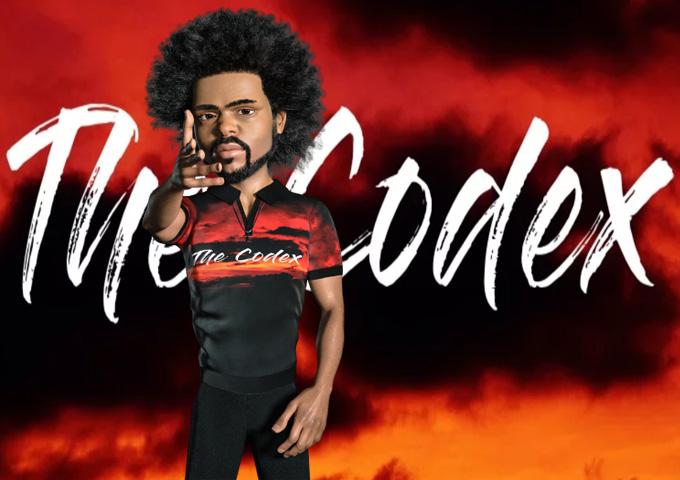 After wowing audiences across "The Codex" series of Christian Hip-hop albums, which is extending to an all-out ambitious 11-piece record set, the Experimental Hip Hop and Soul artist from Houston, TX, n.e.r.d. life by D'Vo, continues to shine on his brand new single, 'PULL UP N ORDER', produced by gospel instrumentalist, IJ Beats. The track is the leading single for the fourth addition in The Codex series – "The Codex: In My Bag" – which promises both a sonic and marketing shift from the previous three projects. D'Vo, who has an academic background, is an anonymous artist, the voice of fusion and funk band, Global Rhythm, and owner of the label, Element 11. Moreover, D'Vo is also the CEO of a multimedia marketing company providing creative marketing solutions for clients.
'PULL UP N ORDER' commences soulfully, setting the tone for n.e.r.d. life by D'Vo to deliver a superb vocal, filled with character and nuance.  He's one of the more distinct voices in the music industry, regardless of genre, and his distinctiveness shines through brightly here.
Adding to the excellence of the vocal work is brilliant production creation, with a robust drum line, an old-school groove, dynamic background vocals, and of course, agile, one-of-a-kind rap verses.
The soulful vibes come through gloriously on 'PULL UP N ORDER', which is characterized by its throwback sensibilities, recreating a classic, timeless aura, while the forward-thinking rhythmic blend with alternative rap flavors, alongside the smooth piano and the lush harmonies, are simply marvelous ear candy. Moving forward, boxes continue to be checked off, as n.e.r.d. life by D'Vo exceeds expectations rather than merely meeting them. His versatility is awe-inspiring.
Besides the beat and interesting choice of sounds, also making 'PULL UP N ORDER' awesome is the memorable melody, and of course, those silky-smooth vocals, which run the range from top to bottom.
Consistency must be n.e.r.d. life by D'Vo's middle name, as he never misses a beat on this track, while his musicianship is off the charts. However, above it all, it's his adventurous creative spirit, that truly separates him from the pack.
Al throughout 'PULL UP N ORDER', D'Vo caters pure emotion and positivity, in layered vocals filled with personality and passion. The infectious pulsating beat underscores some resonating truths as n.e.r.d. life by D'Vo asks: "When was the last time that you loved yourself, and when's the last time that you fed your soul?"
The syrupy backing vocals and D'Vo's untouchable talent, is on full display. n.e.r.d. life by D'Vo has loads of technical ability, as wordplay, flows and nuances combine with his unique singing style.
D'Vo's delivery has the perfect tone and feel for the messages he is striving to get across. He paints images, not only with his words but with the vibes his performance emanates. Transcending genre barriers, 'PULL UP N ORDER', is easily one of the most listenable single releases of 2022. It is a deliciously slick track.
The evolving production makes for a very organic listening experience. It's n.e.r.d. life by D'Vo at his best – constantly pushing the conventions of Hip-hop, R&B and Soul to new levels while still remaining true to their foundations.
OFFICIAL LINKS: WEBSITE – INSTAGRAM – FACEBOOK – YOUTUBE – STREAMS