Mr.Reaper communicates on a direct level with his new music video "Awaken"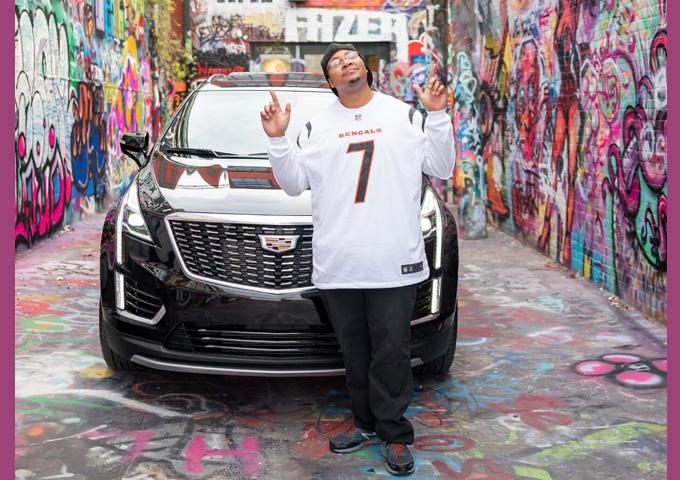 Whether it's a critically acclaimed concept album like "Light vs Dark", or an attempt to bridge his profound lyrical authenticity to listener accessibility, the uncompromising hip-hop artist from Woodbridge, Mr.Reaper, raps like he has something to prove. His latest single "Awaken", is the sound of someone tired of dancing around issues. Every bar feels like something Mr.Reaper is unloading from the deepest parts of his chest, as his familiar voice stays locked in, to a calculated rumble of non-stop rhyming.
"Awaken" rightly becomes another golden achievement for Mr.Reaper, by finding a sound as insistent, delicately crushing and definable as its inspiration. The beat on here is tough but contains multitudes of atmosphere, a rich vein of slow-burning rhythm with plenty to discover underneath the surface. "Awaken" is something special, as it stares directly towards the foe Mr.Reaper is eyeing, circling like a wary fighter who is out to confront.
"The single "Awaken" talks about completion on finding my purpose. I'm awakening to things, basically my surroundings, my ideas, my path and journey through music, and other aspirations. Going through it all solo and having to do everything myself, which can lead to doing things in different ways on different days," explains Mr.Reaper. "Sometimes, just doing things differently and out of your comfort zone can make you feel some sort of chaos. But at the end of the day, whether it's repeating habits or situations, it's time to change something for things to tip in your favor."
The thoughtful production and Mr.Reaper's sonorous voice and meticulous delivery on the mic, will make you fully absorb everything that's going on just beneath the surface. As you stick with the track, it reveals itself to you, and you begin to realize how much information the rapper is really packing into these verses. "I keep moving, no matter what you throw at me. You can't stop, or even try to tame this beast," raps Mr.Reaper. His surefooted confidence looking inward, and communicating on an intimate level.
Mr.Reaper is very fond of creating music videos. He teamed up with Steve Broy Photography to film both "Awaken" and hit sensation "Thru The Dark". Both of them have done impressive work together in displaying great visuals, creative aesthetics and eye-catching scenes and backgrounds. The "Awaken" visual is now here to savor and cherish.
OFFICIAL LINKS:
Website:
http://reapgotflowz.net
Instagram:
http://instagram.com/darealmr.reaper
Facebook:
http://facebook.com/Reapthajackal
Twitter
http://twitter.com/Reapthajackal
Spotify
https://open.spotify.com/track/26xgBB5d5hg5RAwW89ZJAc?si=zBKMNF2yTv-Y6T4_3ENPMQ&utm_source=copy-link
Apple Music
https://music.apple.com/us/album/awaken-single/1598174870?ls