Marjakim – "Lit" is worthy of recognition and praise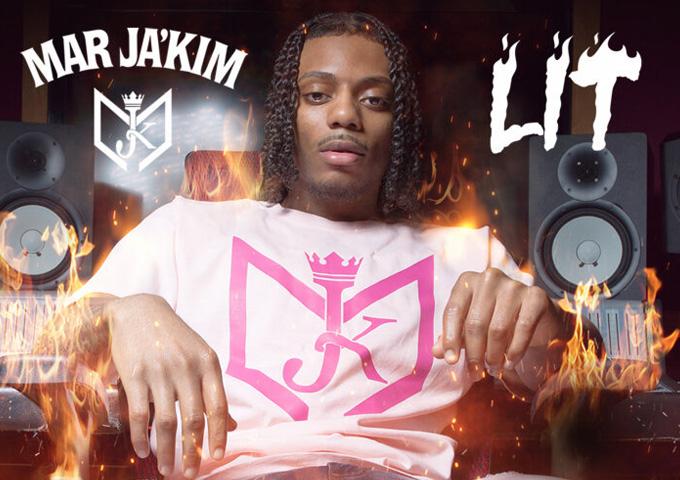 A student, an athlete, and an artist, Marjakim is a high school graduate, going into freshman year at Tennessee State University Football. He played in one of the highest conferences in the nation, on the number one team in New Jersey.  Marjakim has the kind of voice that is addictive. From the moment he opens his mouth, he releases a captivating sound. His single, "Lit" is a melodic anthem that bumps with an intense momentum. The pure tone and pitch of his voice combined with an unabashed flow make an already interesting song even more so. There are artists that play it safe and stay within a certain mold, but there are others, that dare to be unconventional and out of the box. Marjakim is one of those rare talents that is fearless and unapologetically himself.
"I'm here to let people know it's okay to be yourself and push yourself to make it to your goals. If I can do it they can too and it's okay to express yourself in whatever way you want without being ashamed," states Marjakim. "You don't have to be locked in a box doing whatever everybody else does." Surprisingly, unlike many of his peers and contemporaries, he actually follows that credo.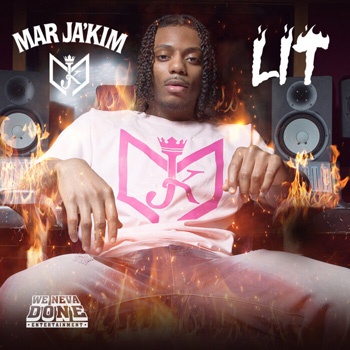 Marjakim's unique sound is bright, sweeping and beautifully vibrant with an electricity that is palpable. The drums hit hard, pushing the momentum of the song, while the rapper drops his melodic sing-sing delivery, which soars and dominates the arrangement. Marjakim's breathless, non-stop rhyming edge and attitude, shows his defiance of the norm and it is thrilling to hear. "Lit" puts the spirited energy that surges through him on full display.
Marjakim's music subverts expectations – combining a particular emotional potency with incredibly catchy lines and an irresistible melodic flow. In listening to "Lit", one feels a kind of fully realized artistic potential. Notwithstanding the fact that the song is part of an oversaturated genre, and locks in many of hip-hop's most trend-worthy elements, "Lit" feels like something new and special; something worthy of recognition and praise.
Much of this has to do with Marjakim's charisma and surefooted delivery, the fact that "Lit" is dressed to the nines in dazzling sonics, is simply the icing on an already show-stopping performance. The way he carries each line with such sincerity and focus immediately hooked me to no end. Marjakim's is clearly getting ready to carefully carve out a space for himself in the global market. He is equally talented at penning songs, as he is performing them.
There's no doubt that Marjakim has the drive, not to mention the talent, to capture people's attention. His music seems to be a reflection of real-life scenarios, highlighting the strength of his character. "Lit" has already proven to be multi-repeat listens for me, and I can't wait to see what he does in the coming months. This single, perfectly displays his mesmerizing aesthetic and unapologetic outlook, giving us a taste of what to expect. We could be witness to the ascent of a future star.
OFFICIAL LINKS:
https://youtu.be/ni88pqdBgdM
https://www.marjakimusicllc.com
https://instagram.com/mar.jakim
https://open.spotify.com/album/5ix2Y0XbAdxaOj06IMLkEG?si=E1AF3kv2SkqCZ1IS9XC3sg