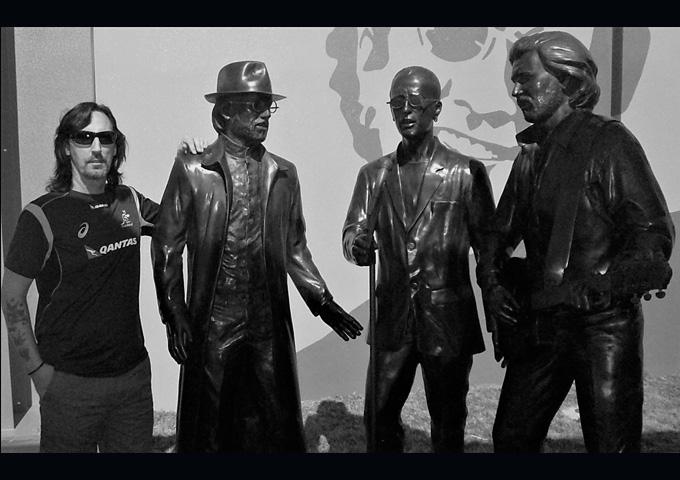 Lyndon Rivers is renowned for sculpting immersive and emotive stories through sound. On his latest single "Summer Love", the Australian based producer brings the Northern Hemisphere a mid-tempo, sultry seasonal groove, just in time for those warm and sensual summer nights. Coming on the heels of one of the most severe winters in recent memory, listeners are likely hungry for anything that suggests a warmer, sunnier season. Rivers' trademark synth hooks don't hurt its digestibility, either. Lyndon once again has shown that, whilst there may be more contenders in the indie EDM production field that he's still at the top.
One thing that sets Lyndon Rivers apart from others is that he more than occasionally tweaks his sound, rather than always relying on the same styled beats. So one moment he'll be pounding out dancefloor bangers, and the next he'll be catering to catchy pop anthems. Others times he'll find a smooth, groovy and chill middle ground. This latter option is the case with "Summer Love". Everything you need to know about Rivers' production skills and summer, is right here.
Holiday, romance, and passion, as well as the promise of something sonically refreshing and memorable can be found on "Summer Love". The song is defined by warm bouncy grooves, elastic basslines, and a polished production. Lyndon Rivers brings chill creativity and a different approach into a world that seems to reward sameness.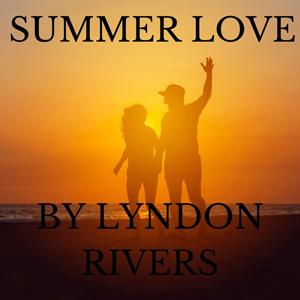 I've definitely played "Summer Love" on repeat. Any song, or artist like Rivers that makes you feel something with the music, can be highly vibrational if you allow it to change your frequency.
What makes a song high vibrational is the intention behind it, if you're wanting to influence the masses in a positive way. The message here is something you want to stand behind, as it sends love, light and nostalgia about a passionate summer experience.
The song commands listeners' attention without being aggressive or abrasive. Rivers never fails to bring forth a diverse style that combines an ear-warming beat with a stunning melody and shimmering synths.
Lyndon Rivers is not one that falls under a certain genre. Instead, he flows effortlessly between them. He constantly redefines genres while moving through them, using his art to fully express himself.
Rivers is a force of nature pushing EDM music beyond its previously conceived limits with his stunning sound design, world-building compositions, and captivating style changes. His continued proficiency, passion, and dedication to the craft indicate that no matter where Lyndon Rivers is in his career, it always seems like he is just getting started.
Known internationally for delivering next level tracks that captivate the EDM and Pop spaces, Lyndon River's talent, stories and sounds continue to inspire and shine positivity through another unprecedented year. The sheer range of his creativity and originality grows immensely with each coming year. Lyndon is continually trying to shake up the music industry, and the timing of "Summer Love" could not have been better.
OFFICIAL LINKS: FACEBOOK – TWITTER – WEBSITE – REVERBNATION