Lyndon Rivers – 'Can You Rock My World' – the sonic beauty reigns supreme!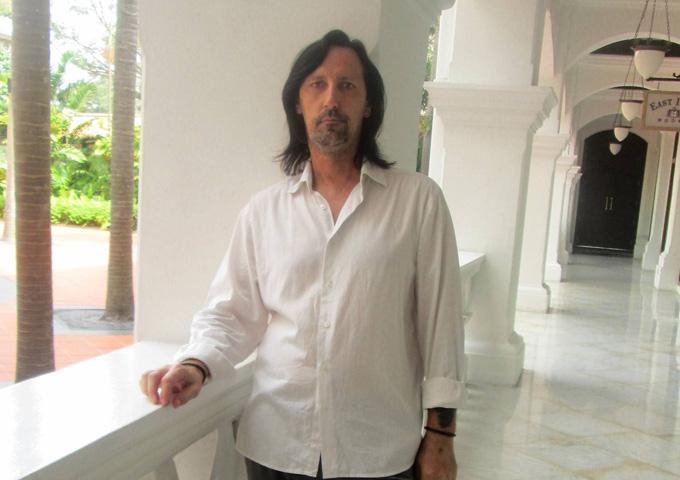 Despite the overbearing, scope of modern electronic music, many of the genre's artists have taken it upon themselves to drop the bombast down a tone or two on the occasion. On his latest single release, 'Can You Rock My World', Australian based producer, Lyndon Rivers shows himself to be one such example. He sounds re-invigorated as a composer and producer. Free of the narratives he's been working in, and taking the sound of his latest project to new territory. At times smooth, sleek, and mellifluous, 'Can You Rock My World' signals a new stylistic tangent for Lyndon Rivers.
It's a slow burn of a track with Lyndon Rivers' signature bumping rhythm tracking the pace, but with more of a refined touch on the keyboards. There is an emotional resonance here, but it's less about visceral thrills and more about an emotional connection to the moment. The vocals are mellow, and backed by rich harmonies that resonate with soul-stirring moments.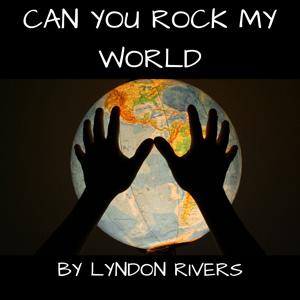 'Can You Rock My World' is busting at the seams with neo-futuristic pop attitude and R&B wooziness. It is a beautifully contained musical world. Lyndon Rivers has condensed his massive sound into a very personal and engaging listen. His upbeat rhythm is still there, but with it an equal amount of wistful beauty and thoughtful sonic introspection.
The listener is lured in slowly with "Can You Rock My World', by way of the hypnotic jam and the infectious vocals. It's the kind of song you will listen to repeatedly, and not be able to get it out of your system. , but there is a marked change in tone from Lyndon Rivers' previous releases, as well as in the arrangement and instrument choices. The song is grounded and tempered, with segments of pure beauty that are equal parts entrancing and stimulating.
There is a delicate sense of resolution to it all, where lovely, intimate sounds are coated in warm colors. Syncopated and melodic, the sounds dissolve, twist and melt above the gently throbbing percussion, as the sonic beauty reigns supreme. The romantic mood that arises is intentional, because at the end of the day "Can You Rock My World' is a love song, though not a slow one.
On "Can You Rock My World', Lyndon Rivers expresses a deep appreciation for groove and melody, to furnish his soundscape, while the sound is rendered in crystalline clarity. This project highlights another major attraction of River's work – supreme confidence. The song is delivered with such a clear and uncompromising vision that it is a genuine pleasure to listen to, take in, and appraise.
Lyndon Rivers has long been carving out his own lane in the EDM business, now his creating his own little corner for lush tracks brimming with atmosphere and gorgeous melodies built around immaculate production.
OFFICIAL LINKS: FACEBOOK – TWITTER – REVERBNATION – WEBSITE