LAZORE: Carving Out His Niche in the Rock Arena with Stellar Debut EP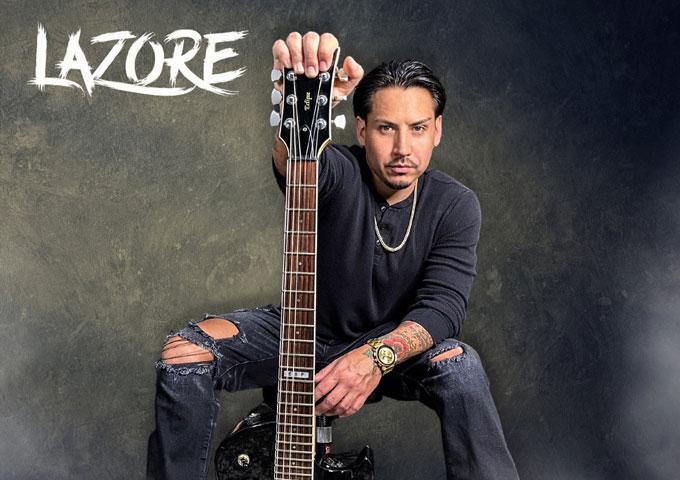 The music industry is filled with talented artists, but few possess the emotional depth and authenticity of LAZORE. The New York-based singer/songwriter has carved out a niche for himself with his soul-searching brand of alternative rock, which is quickly gaining him a legion of devoted fans. With the release of his stellar self-titled debut EP, "LAZORE", this singer-songwriter highlights his determination to become a vital voice in the rock arena. What sets LAZORE apart from his peers is his ability to weave deeply personal storytelling with universal messages that explore themes of identity, self-doubt, and ambition. His lyrics are raw and unfiltered, allowing listeners to tap into the complexities of the human experience with a rare vulnerability that is truly captivating. His powerhouse and nuanced vocals possess a timeless quality that is both haunting and beautiful.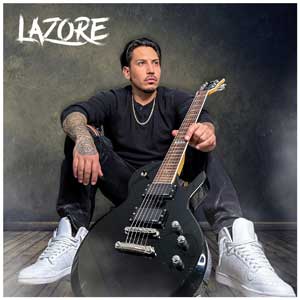 On his self-titled debut EP, LAZORE proves that he is a true force to be reckoned with. From the very first notes of his opening track "Heyday," it's clear that LAZORE is a musician of exceptional talent. The switching guitars tones – from shimmering to sheer crunch, the dynamic arrangement and thoughtful vocals is a testament to his ability to create music that is both emotionally resonant and musically engaging. It's a perfect example of the unique sound and style that LAZORE brings to the world of rock music throughout this recording.
In a world where it can often feel like the music industry is more focused on singles than projects, LAZORE is a breath of fresh air. Each track on the record is a journey of self-discovery, inviting listeners to join LAZORE on a path of introspection and reflection.
"Underrated" comes out of the gate with a vengeance, before taking various tonal turns. At the forefront LAZORE's vocals drive the track's already kinetic momentum, until the fiery lead guitar solo. The grungy slow burner "Would You Believe Me" is the classic heartfelt rock anthem that every project in this genre is obliged to have on its playlist.
"Tell Me" turns up the EP's energy and euphoric levels. Chugging overdriven guitars and banging drums form the foundation for LAZORE's vocals to soar upon. Another explosive guitar solo, towards the end of the song, adds even more fuel to the fully burning fire.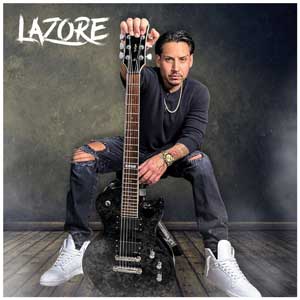 The EP closes with the expansive "Been Around", featuring chiming guitars, a sustained beat, and LAZORE's usual resonating vocals, as he comfortably runs through his range, captivating audiences.  This is a project that demands to be listened to from start to finish, each track building on the one that came before it to create a truly immersive experience.
But it's not just his music that makes LAZORE a standout artist. With a steady stream of new performances and songs expected for this year and beyond, he is poised to leave a lasting legacy and build meaningful connections with fans around the world. LAZORE's music is a beacon of hope and light in an often dark and uncertain world, and his ability to connect with listeners on a deep and meaningful level is what sets him apart from the rest.
In a time when the world is hungry for authenticity and emotional depth, LAZORE is a shining example of what can be achieved when an artist is unafraid to bare their soul. With his self-titled debut EP, LAZORE has realized his full potential, and his music promises to inspire and uplift fans for years to come.
For those who are seeking music that is both honest and emotionally resonant, LAZORE is an artist who should not be missed. This EP is a must-listen for anyone who enjoys thoughtful, well-crafted rock music.
OFFICIAL LINKS:
https://lazoremusic.com
https://www.instagram.com/lazoremusic/
https://www.youtube.com/@LAZOREmusic