Kalyssa's music connects with listeners through raw honesty and emotion
Out of some of Kalyssa's darkest moments comes her best work. Kalyssa uses any negative energy she encounters and turns it into positive, while creating powerful words and beautiful music. Kalyssa is a vocalist songwriter, born on March 28th, 1980 in downtown Toronto, Canada. From a young child Kalyssa always had an interest in the arts and it all began for her love of dancing (ballet, tap, acro & jazz), and competing frequently throughout her young childhood years. Dancing was a place where she could escape even if for just a few moments at a time. Kalyssa's childhood was bittersweet, and what no one knew was that she was struggling internally and fighting demons no child should ever have to fight, especially on their own. As she continued to grow, she learned how to cope and went in to survival mode.
In her adolescent years she began writing poetry here and there but never thought anything of it at the time. Writing became more of another outlet and escape for her mind when she felt suffocated and would go through bouts of depression quite often. What she didn't know was that years later she would be creating music and writing through her depression, and rather than fighting through these dark moments she would learn to embrace them. In 2011 Kalyssa found herself working in a high stress job and during her lunch hour breaks she would sit at a park bench and began writing more frequently, and that was the turning point when she began to pursue music. It was then when she literally stumbled upon her producer Nyasha Makambria and from there recorded her first song "Imagine Us". As time went on, she continued to write, record and to make beautiful music. Not to mention, there was one thing in particular that Kalyssa noticed about herself when she would record and that was the feeling it gave her.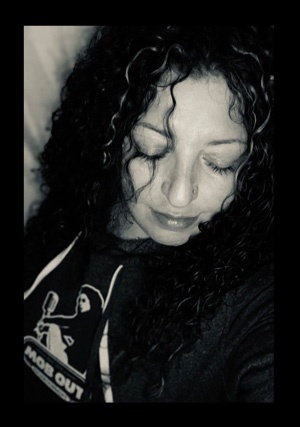 It was a similar feeling she had experienced when she was a child dancing her heart out on stage. Creating music became her new escape! In 2012 Kalyssa connected with a local Toronto independent label and remained on that team for nearly 10 years. During that time, she performed at various venues across the city and started mainly performing at underground hip-hop shows. While she loved performing no matter what stage she was on, she worked her way toward getting herself involved in performances that involved fundraising. Kalyssa had the pleasure and opportunity to use her artistry and performed at Sick Children's Hospital of Toronto for the Sickle Cell Annual Christmas celebration in late November of 2014, not to mention the 2014 Sickle Cell Foundation Walkathon while she graciously blessed the Nathan Philips Square stage in downtown Toronto.
In March of 2013, Kalyssa released her single "Rewind" and decided to put together a single release party, but more so to make it into a fundraising event. Her choice of charity was the Ronald McDonald House of Toronto, so she booked a tour of the facility so that she could educate herself on the charity she was supporting. From there she drew up proposals and sought out local businesses to contribute toward this event which was held at the late "Hard Rock Café" located at Dundas Square in downtown Toronto. In addition, Kalyssa wanted to make sure that this event was something bigger than just music and something where she could use her artistry and give back. In March of 2013 Kalyssa was presented with the opportunity to be featured on the television show "THE PRIORITY" on the Manhattan Neighborhood Network (MNN) in New York City where she debuted her song "Rewind" and that very same weekend went on to perform at a Kony Brooks album release party in the Bronx, NY.
In 2015 Kalyssa decided to take a step back from music and pursued her education and obtained her Social Service Work Diploma through Centennial College then went pursued her Social Work Degree at Toronto Metropolitan University (formally known as) Ryerson University. Though Kalyssa would write and record music in between her busy schedule, her main focus was family and school. In early 2021 Kalyssa was on the verge of making the decision to leave music entirely. She found herself in yet another dark place and didn't think she had it in her anymore to continue in the music industry. However, something didn't feel right about that and by far she was not finished. Through the strength and will to not give up she decided to give music another go. She forced herself to get back up on stage and pushed herself outside of her comfort zone.
When Kalyssa began writing consistently again, that in itself reminded her of why she began pursuing music in the first place. Music was a place that brought Kalyssa into another dimension and a place where she could bare her soul and just be free. Since returning to music full time Kalyssa became a part of the Mob Out Entertainment Familia ~ www.moboutentertainment.com in late 2021 and has since put out "Hooked on A Feeling" which is one of those songs that gives you those feel-good vibes. Followed by, "Time Waits For No One" which was written from a place of deep-rooted trauma. It refers to being harmed at the hands of someone else while feeling the aftermath of the shame one will most likely encounter through the process of post-traumatic stress. "Time Waits For No One" is meant for individuals going through the motions of any traumatic experience to know they are not alone in how they feel, and that it is okay to finally let go of the past because "Time Waits For No One."
Kalyssa is currently working on her debut album "THE BEST IS YET TO COME" which is aimed to be released in 2023. Look out for the first single "Shattered" which will be followed by many others in which Kalyssa will be embracing her rawest most vulnerable emotions as she unleashes the fire burning in the depths of her soul. Lastly, Kalyssa is determined not to let life's challenges conquer her, but instead uses it to help and encourage others to triumph and prevail through. Her strength, determination, and grace show in her work as well as her character. Her first single "Only You" will be out on February 14th, 2022 off her debut album "The Best Is Yet To Come".
To keep up to date with Kalyssa go to www.kalyssamusic.com
OFFICIAL LINKS:
Instagram
https://www.instagram.com/kalyssamusicxox/
Facebook
https://m.facebook.com/profile.php?id=100063630263313&_rdr
Spotify
https://open.spotify.com/artist/6Q0a0knFNqScC79yNIUlHA?si=ajxg19N5S42Aqs3sS71qZA
Website
https://kalyssamusic.com/
Soundcloud
https://on.soundcloud.com/acigZuEmKYw9SLMa7
YouTube
https://youtube.com/user/KalyssaMusicxox