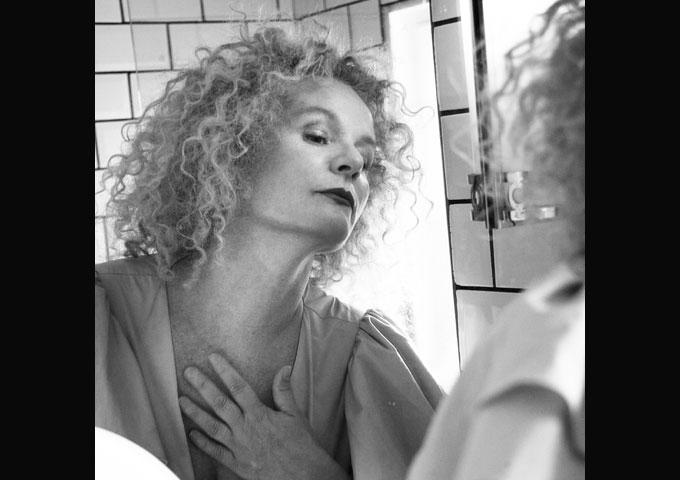 US Billboard chart hits, a string of Music Week dance chartbusters, movie roles, an author, director and lyricist – There is not much multi-talented Norwegian beauty K-Syran has not achieved yet. She's also an activist in women's rights, with her own play, 'Breaking The Silence', nominated 'Best Play' at the London Summit organized by Angelina and William Hague, whilst her self-penned track 'Intimacy' became the anthem for International Women's Day. Not least, K-Syran recently delivered her stunning 13-track album, entitled "Dizzy".
K-Syran is the full package – and I dare anybody to say otherwise. What makes the Norwegian artist so awesome is her distinct airy voice, her oh-so-smooth-on-the-ear melodies, her vibrant and effervescent electro-pop beats, and of course, the fact she's truly beautiful. And we find her absolutely killing it on "Dizzy". Right from the start, on the title track, K-Syran is never forced to over-sing; her gorgeous tone is potent all by itself.  Stellar production work further ignites the fire.
K-Syran has a keen ability to tap into the most sensual vulnerabilities of love and relationships and reflect them in song. She does so poignantly on the passionate and sentimental "Temptation", which rides on an exquisitely tempered rhythm. It will push the pulse of your heart and move the souls of your feet. The sound is pop to the core, with plenty of sleek electronic touches in play. Here K-Syran has delivered a full-on bop, which is triumphant in all of its elements.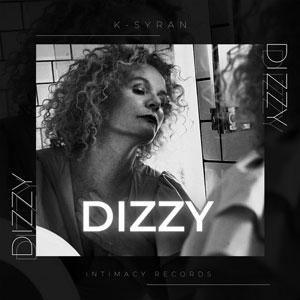 "Skin" has a multicolored template, as it switches tempo and tone. K-Syran manages to maintain a powerful level of soulfulness, as the music explodes, expands and morphs under her superb vocal delivery. It is, essentially, a very theatrical performance in places, which adds an extra dynamic dimension to the song. "Hudson River" is a brilliant piece of escalating music. It's beautifully understated 'push and pull' arrangement is magnificently engaging, as is K-Syran's voice.
"Staring At The Wall" is a slow-burner that ebbs and flows on a dark and gentle rhythm. It's both moody and sultry, crossing focused intensity, with an infectious and hypnotic pop sway, which is highlighted by K-Syran's magnetic and ethereal vocal delivery. Where "Show Me" really succeeds is in its most rhythmic moments, which bounce and thrill, as they build into an insistent but languid groove. The production is incredibly sleek, particularly the keyboards/synths, guitars, and the percussion.
"My Angel Tonight" focuses on some sweet piano and horn interludes, while as always, its K-Syran's sweet and unforced voice, which is the star of the show. "La" is as smooth and suave as a nostalgic, broken-hearted song can be, with K-Syran flexing her emotions and nuanced singing. The singer superbly sells her state of being to the listener. There is no denying that the narrative and emotions behind this work, certainly feels authentic.
"Call Out My Name" has urgent aura about it, as K-Syran loads up her 'big voice' attitude, to deliver an anthemic-styled chorus for a stadium-sized song. The electro-pop groove of "Peace Song" is both catchy and cinematic, as it straddles the middle ground, between shimmering synths and cleanly strummed guitars. At the forefront, K-Syran remains the driving force and focal point of these arrangements.
The album closes with three killer dancefloor remixes, namely "Show Me (Sebastian Perez Remix)", "Call Out My Name (Neon Wolf Remix)" and "Call Out My Name (Bvrb Remix)". If the club is your natural habitat, then you will recognize the power of these banging rhythms and the euphoric tones of K-Syran's vocals, as she shows off her incredible versatility as a songstress. She is a star who is not afraid to shine!
OFFICIAL LINKS: INSTAGRAM – SPOTIFY