'Jesus The One' – Mary Murphy has a rich and rewarding career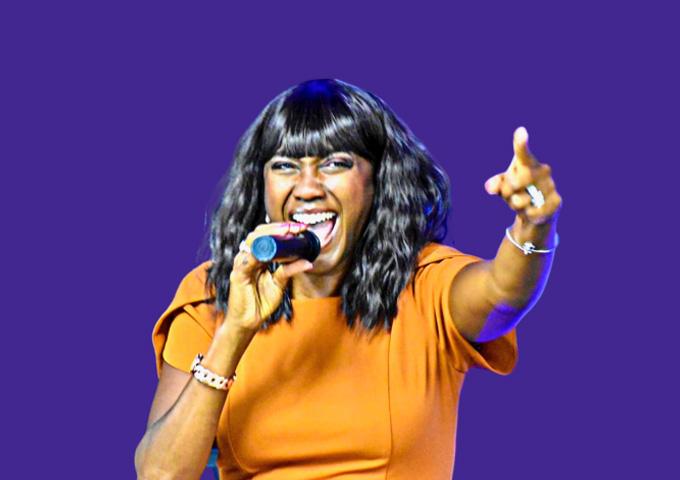 Mary Murphy is a teacher, singer, author, and entrepreneur. She works alongside her husband planting churches and traveling, singing, preaching, and leading worship. She began her singing career singing on church albums as a lead and background vocalist. Later she was a part of a group called Nu Flava that traveled and sang regionally and recorded a studio album.
Mary became a solo artist in 2003. She won a competition in Dallas, Texas and was featured on The Inspiration Network. She had the opportunity to sing in the presence of Michelle Williams (former Destiny's Child singer), Russ Lee, Sheri Keagy, Brian Free (an award-winning vocalist), and Clifton Davis from the classic T.V. show Amen.
Mary Murphy has had the opportunity to open for Vicki Winans, Mary Allesi, Alvin Slaughter, Shawn Slaughter, Mynista, Jesse Duplantis, and Bishop Wiley Jackson, Jr.. Her most recent accomplishment was a Broadway tour where she performed all over Florida; traveled to Pennsylvania, Philadelphia, New York, Massachusetts, and New Hampshire. Her latest EP "Future Risk It?" is getting a lot of attention with its catchy tune while it builds the Believer's faith.
OFFICIAL LINKS:
Instagram
https://www.instagram.com/marymurphymusic/
Facebook
https://www.facebook.com/marymurphymusic
Spotify
https://open.spotify.com/album/6wt8zPHfkv0Im5yG5e47z6
Website
http://www.marymurphymusic.com/
Soundcloud
https://soundcloud.com/mary-murphy-music
Youtube
https://www.youtube.com/@marymurphymusic3194
Where To Buy Music
https://music.apple.com/us/artist/mariee-murphy/1434942823