Jennaske – "Need One" – this is exactly the kind of song that makes her such a captivating artist!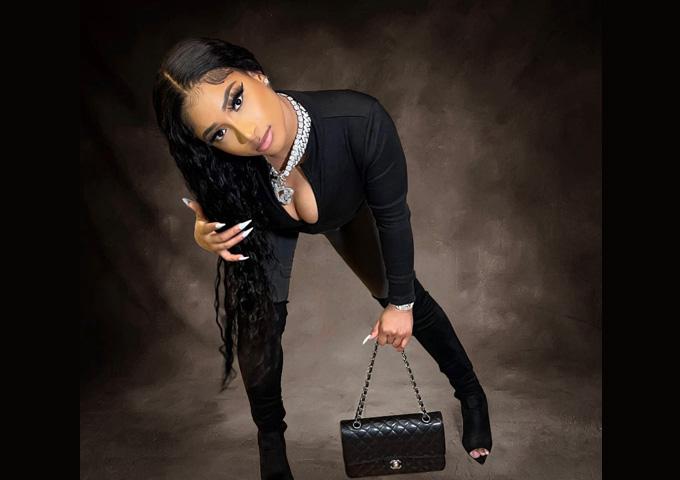 The unapologetic and lusciously sexy femcee, Jennaske, drops an utterly infectious, supremely confident banger with "Need One". Here the talented Queens, NY rapper unravels her lascivious narrative about having male hoes, but needing just one more. Jennaske has already been making waves with her appearance in Kodak Black's "Snot Thot" video, and starring in VH1's "Love & Hip Hop: New York", now she moves another step closer to grabbing the limelight with her brand new single. The rapping femme fatale is on fire from the start, as she wraps her twisted tongue around the dirty, witty one-liners. In my opinion, this is exactly the kind of song that makes her such a captivating artist.
One of Jennaske's strongest suits is her ability to sound totally in control on the mic. In other words, she knows how to spit her bars with conviction and hit audiences with candid lyrics. In "Need One", Jennaske is fully in her element. Throughout the song, she hits listeners with risqué bars that will confirm she is assertive and strong and not afraid to flirt with her sexuality.  Indeed, the track thrives on Jennaske ability to raise temperatures with her cheeky flow.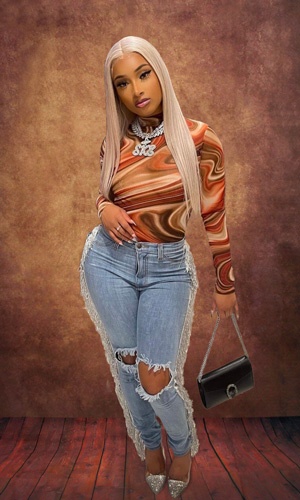 The Queens artist leans on the production, brusk and up-front, balancing her undeniable ambition with a raw sonic aesthetic that affords space for experimentation while retaining a real sense of definition. When it's all said and done, that's the best thing about this song, alongside its skittering beat and adrenaline-pumping bassline. Never one to be over-awed, Jennaske works with a clear sense of structure – she is thorough, astute, and surefooted in her execution.
The velocity of the New Yorker's attack never drops, a sustained assault that is mesmerizing in its directness – even after multiple listens, the cheekiness of message can still stun. Embracing the usual male rapping tropes on "Need One", Jennaske is not only able to own them, but also transcend them. Totally down and dirty, she wins listeners over with naughty infectiousness, and the fact that she's even cockier than her male counterparts.
The biggest reason for the successful sound of "Need One", is Jennaske, who serves up plenty of juicy lyrics, infused with her usual swagger. She has already established herself as being incredibly confident, sexed-up, and unapologetic, so this track simply certifies and cements those facts.
Jennaske makes it clear what the difference is between her and any of her contemporaries – she's grinding at full throttle. "Need One" is a banger a track that clears the way for Jennaske to do what she does best.
All across "Need One", Jennaske builds up a self-assured persona fitting of her growing status on the scene. Her chemistry with the beat is off the charts, which isn't surprising considering her stylistic control. What also becomes clear is that Jennaske is working towards becoming a mainstay in today's hip-hop landscape, and if the strength of "Need One" is any sort of indication, it looks like she'll be under the spotlight in no time.
OFFICIAL LINKS: YOUTUBE – INSTAGRAM – TIKTOK