J Profitts Carves His Legacy with 'MAKE IT MAKE SENSE' – A Testament to Talent!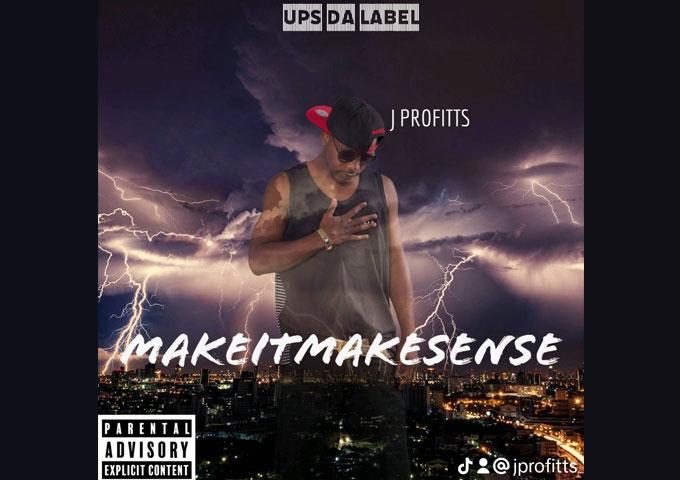 Ya'll ready to be blown away by some straight-up South Carolina fire? Buckle up and brace yourselves, because J profitts has just unleashed his latest sonic beast, "MAKE IT MAKE SENSE," and it's hotter than the South in mid-July! This rap virtuoso has been in the game for over a decade, and with this album, he's showing us exactly why he's the undisputed champ of the Southern hip-hop scene.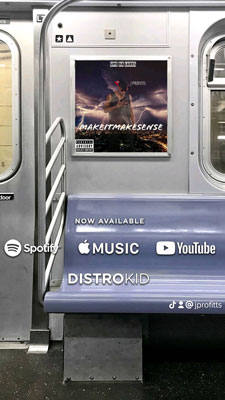 Released on May 1, 2023, "MAKE IT MAKE SENSE" is an auditory feast served up on a silver platter of raw talent. This 12-track masterpiece is not just an album; it's an experience that will take you on a wild ride through the mind and soul of J profitts. And trust me, you won't want to get off this rollercoaster any time soon!
First things first, let's talk about those bangers that are straight-up slapping harder than your momma's Sunday morning pancakes! Tracks like 'BRUT BRUT', 'LIT', 'VVS DIAMOND', 'BREAKING RULES', and 'PAPER WORK' showcase J profitts' storytelling prowess as he spits raw truths and tackles life's complexities with unflinching honesty. These songs hit you like a tidal wave, drenching you in a torrent of head-bobbing beats and lyrical brilliance. J profitts ain't here to play; he's here to conquer, and he's doing it with unapologetic finesse.
And here's the kicker, folks – J profitts ain't carrying this weight alone. The album features collaborations with local rap talents and producers from the South Carolina area, elevating the sound to another level of sonic euphoria. These connections ground the album in its roots, giving it an authentic Southern flavor that'll make you feel like you're cruising down the streets with the top down.
J profitts' delivery is impeccable, his rhymes packing a punch with every line. He effortlessly weaves between bouncy rhythms and razor-sharp bars, keeping you hooked from the first second to the last. And don't even get me started on the beats. The production on "MAKE IT MAKE SENSE" is top-notch, blending classic hip-hop elements with modern flair, making it the perfect backdrop for J profitts' lyrical prowess. Each track hits you like a gut punch, leaving you craving more.
But hey, don't just take my word for it. You can stream "MAKE IT MAKE SENSE" on all platforms, and I dare you not to be blown away. Get ready to vibe, and to feel every emotion coursing through your veins. J profitts has arrived, and he's bringing the heat, the beats, and the soulful essence of Southern hip-hop straight to your ears.
OFFICIAL LINKS:
TikTok: https://www.tiktok.com/@jprofitts?_t=8dl9qo7NKn8&_r=1
Instagram: https://instagram.com/j_profitts?igshid=MzNlNGNkZWQ4Mg==
YouTube Channel: https://youtube.com/@Clockwork864
Facebook: https://www.facebook.com/profile.php?id=100012902736523&mibextid=ZbWKwL