Ish Soul – "Heart" worms its way into the heart, mind and soul
When the weather begins to drop and summer comes to an end, the urge to reconnect with our inner souls, establish newfound sensations or reflect on life's struggles and broken relationships is at an all-time high. In a world where the future of the globe is as unpredictable as our own destinies, connecting through a sound that mirrors our emotional states of deep pondering is highly desirable. An artist that sonically fits this aesthetic perfectly is Ish Soul. Hailing from London and now based out of Southern California, the singer, rapper and songwriter, produces music that worms its way into the heart, mind and soul. He writes songs that reflect his own personal experiences with traumas, struggles, heartbreaks, regrets and mistakes. This affords his compositions the compelling authenticity and vulnerability necessary to gain the listener's empathy.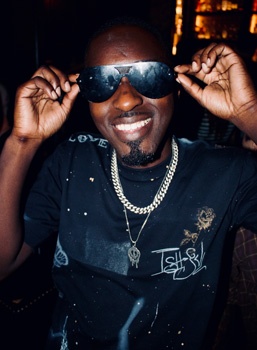 In the last couple of years, Ish Soul has been busy building an impressive catalog of songs. Blending R&B and hip-hop vocals, trap percussion and electronic-driven instrumentation, his music ebbs and flows with intoxicating melodies, immersive atmospheres ad skittering rhythms.
On top, Ish Soul's vocal performances are consistently strong, whether he is rapping or singing in an R&B inspired fashion. At the core, his lyrics are designed to stir up emotions and ignite sentiments.
Such is the case with his single "Heart", where Ish Soul's vocal tones and nuances are flawless throughout, while still making it all sound effortless. "Tryna find love. Tryna find my heart yeah. It gets cold without love. I lose control without a heart yeah," sings Ish Soul as he unpacks the yearning narrative.
He quickly shows off his wordplay, "I been moving reckless. And I got diamonds on my necklace. Shawty had me feeling breathless. Playing games like Tetris," and then highlights his vulnerability with, "Maybe you lost your way. Maybe I'm the one to blame. Who thought things would change. Can't get you off my brain."
Ish Soul's performance possesses the energy, the emotional pull and the magnetic flare that immediately captivates. As "Heart" progresses, he proves to be a more than legitimate R&B/Hip-hop contender. The savvy sure fire sounds of the track underscores an entrancing melody.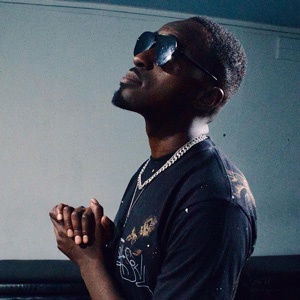 You can't help but admire the warm but rhapsodic thud of the instrumental. The track is packed with Ish Soul's signature 808s and assiduous yearnings for a relationship that he feels is slipping away from him for a number of motives and deficiencies, including his own.
"Heart" is a perfect demonstration of the much-needed potent emotional candor that complements Ish Soul's alluring beats, and melds with his typical singing-rapping mode perfectly. The song creates a succinct balance between vulnerability and passion as Ish Soul showcases his growth as an artist both lyrically and sonically. He has found a way to combine soulful R&B sounds with smooth raps and charming trap beats, while making it all his own.
The daunting barrier planted firmly between independent musicians like Ish Soul and attaining the "next level" as an artist, is clearly on the brink of being broken in his case. Ish Soul emerges from "Heart" triumphantly, as an artist with a clear ambition and vision. He is seducing his audience with honest emotion, slick sounds, and an incredible awareness of the hard work needed to move into a rarified atmosphere where only the best artists can breathe easily.
OFFICIAL LINKS:
Website – https://linktr.ee/ishsoul
Instagram – https://www.instagram.com/ish_soul/