HABITFROMTHELOT – "Monkey Business": A Thunderous Triumph of Hard Techno Brilliance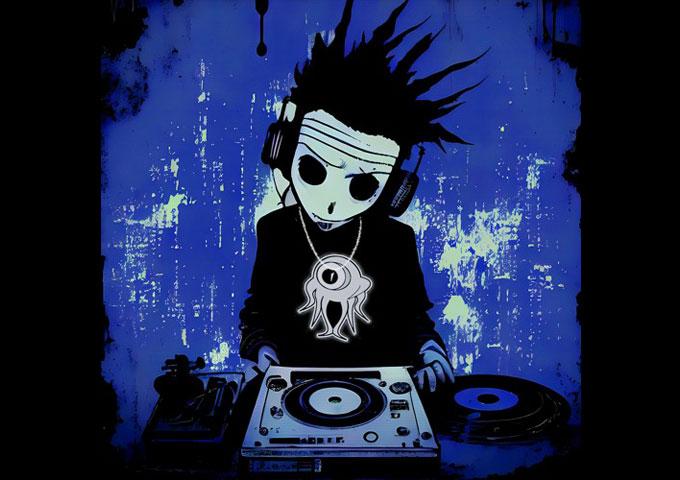 In the hallowed caverns of underground experimental bass, where innovation is king, one enigmatic force continues to emerge from the shadows, pushing the boundaries of sonic exploration. HABITFROMTHELOT, a maestro hailing from the gritty industrial crucible of Pittsburgh and now ensconced along Florida's sun-kissed space coast, has unveiled his latest auditory marvel, "Monkey Business." This pulsating single stands as a testament to HABITFROMTHELOT's unwavering commitment to crafting an unparalleled auditory experience, further cementing his ascent into the upper echelons of the EDM pantheon.
To comprehend the sonic marvel that is HABITFROMTHELOT's musical persona, one must acknowledge his transcendence from the realm of Beatport charting Dubstep producer to his present manifestation, a trailblazer with an idiosyncratic sound that defies conventions. In 2019, HABITFROMTHELOT's musical odyssey gained traction with features on Skrillex's groundbreaking NestHQ blog, acting as a mere prelude to the grand opus he continues to compose. His maiden EP, released via the avant-garde drum & bass label Onset Audio, served as the clarion call for his relentless pursuit of sonic ingenuity.
HABITFROMTHELOT's sonic tapestry, woven with meticulous precision, is tailor-made for the relentless demands of the contemporary club circuit. Infused with influences drawn from the early 2010s trap, club music, and hardcore rave culture, he fearlessly transposes these elements onto a 170+ BPM canvas, a terrain traditionally reserved for drum and bass.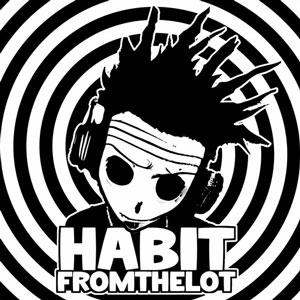 The result is an auditory mosaic that is at once minimal, mind-bendingly trippy, and unapologetically raw—a testament to his singular creative vision. With masterful production at the forefront, HABITFROMTHELOT is swiftly etching his mark in the underground annals of his genre, a rising virtuoso poised to redefine the contours of experimental bass and Techno music.
"Monkey Business," the latest offering from the indomitable HABITFROMTHELOT, is a relentless three-minute sonic tempest that enraptures the soul and propels the body into an ecstatic trance. The track exudes a menacing allure, its pulsating kick serving as the unyielding heartbeat that propels the listener into a realm of unbridled energy. Laced with frenetic loops and flourishing samples, "Monkey Business" presents an electrifying blend of hard techno exuberance that is both unrelenting and exhilarating.
Within the heart of this musical maelstrom, HABITFROMTHELOT conjures an orchestral symphony of vibrating bass lines, elusive leads, and tantalizing voice samples that seamlessly interlace with vocal effects, culminating in an hyper exciting auditory escapade. As the play button is pressed, one is irresistibly drawn into a fast-paced cosmic journey, guided by the forceful progression and unexpected twists meticulously embedded within the track's sinewy fabric.
Beyond its musical prowess, "Monkey Business" serves as a vibrant testimony to HABITFROMTHELOT's multifaceted artistic vision. Notably, the track encapsulates the tale of actual monkey sightings in his Floridian neighborhood. Echoing the media reports that captivated the public during the balmy August days, HABITFROMTHELOT's "Monkey Business" becomes an amalgamation of art and reality, a testament to the symbiotic relationship between the artist and his environment.
With "Monkey Business," HABITFROMTHELOT propels his artistic voyage to new heights, carving a niche for himself within the avant-garde tapestry of contemporary techno. This latest sonic revelation serves as a clarion call to aficionados and novices alike, beckoning them to immerse themselves in the captivating world of HABITFROMTHELOT.
HABITFROMTHELOT's world is one where innovation reigns supreme, and musical boundaries are but mere playthings in the hands of a true visionary. As his star continues to ascend, HABITFROMTHELOT stands poised to leave his mark on the EDM landscape, solidifying his position as an artist of unparalleled ingenuity and unbridled passion. "Monkey Business" now stands as a prime example of his artistic prowess and vision.
OFFICIAL LINKS: https://linktr.ee/habitfromthelot