Chart-Topping Vibes: DJ iSizzle and Nova Belle Shine in 'Don't Let Me Down'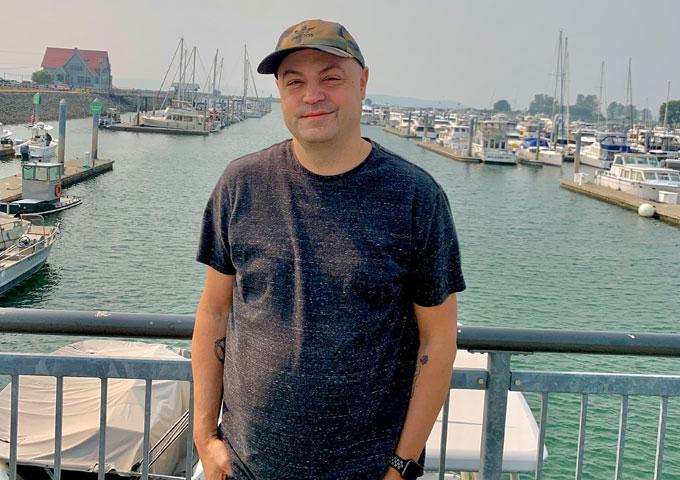 In the modern electronic music era where innovation and creativity reign supreme, DJ iSizzle stands as a formidable force, leaving his mark with each beat and every meticulously crafted track. With a career spanning over a decade, DJ iSizzle, also known as DJ Eye Sizzle, has emerged as an independent craftsman in the music industry, captivating audiences with his skills. His single, "Don't Let Me Down," featuring the enchanting Nova Belle, is a testament to his profound artistry and unwavering commitment to the EDM ethos.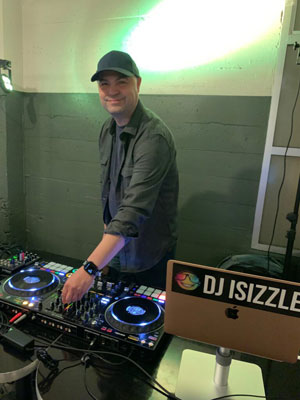 DJ iSizzle's journey began in the world of music over ten years ago, where he embarked on a path marked by ingenuity, vision, and an innate ability to connect with his audience. From his very first appearance on the scene, he showcased a fresh perspective that transcended the boundaries of conventional DJing. What sets DJ iSizzle apart is his remarkable talent for curating playlists that transcend not only genres but also eras, ensuring that his audience, regardless of age, is united on the dance floor.
Recognized for his multifaceted approach, DJ iSizzle has earned acclaim and a dedicated following for his performances across a wide spectrum of events. Be it weddings, extravagant parties, corporate galas, or the grand stages of music festivals, DJ iSizzle's charismatic presence and magnetic energy turn ordinary gatherings into extraordinary experiences.
At the core of DJ iSizzle's artistry is his ability to capture the very essence of an event and transmute it into a musical narrative that lingers in the hearts of attendees. He doesn't merely play music; he crafts sonic journeys that evoke emotions and create unforgettable memories.
Beyond his accolades and stage performances, DJ iSizzle's dedication to his craft is evident in his tireless pursuit of staying at the forefront of music trends and technology. His commitment to innovation ensures that each event he graces with his presence is nothing short of spectacular. He embraces the latest advancements in the EDM landscape, delivering a cutting-edge and immersive experience to his audience, taking them on a sonic adventure that defies expectations.
One of DJ iSizzle's crowning achievements is the chart-topping single "Don't Let Me Down," featuring the ethereal vocals of Nova Belle. The inspiration behind this track emanates from a deeply personal place in DJ iSizzle's life, a moment of vulnerability and self-reflection. In that moment, he came to realize the profound importance of having someone by your side, a trusted presence to lift you up when everything seems to crumble.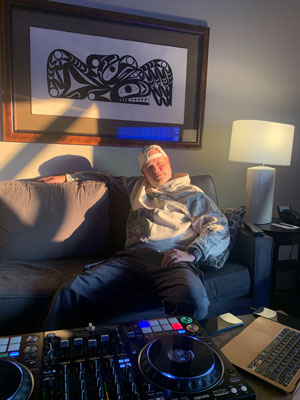 This realization birthed the soulful message of "Don't Let Me Down," a song that resonates with listeners on a visceral level. It's a testament to the strength found in alliance and affinity, encapsulated within the pulsating rhythms and evocative lyrics of the track.
"Don't Let Me Down" fuses the energy of progressive house with edgy pop vibes. At its core, a relentless beat propels the track forward, underpinning the rolling basslines and angular synth flourishes. These elements create the perfect backdrop for Nova Belle's enchanting lead vocals, sprinkled with cutesy effects by DJ iSizzle, and which are complemented by harmonious melodic motifs that drive both the verses and choruses.
The result is a recording that captures the raw emotion of the lyrics while igniting a dancefloor fervor that's hard to resist. "Don't Let Me Down" is a prime example of DJ iSizzle's ability to seamlessly blend emotion and energy, creating an immersive musical experience that transports listeners to another dimension.
In a world brimming with EDM talent, DJ iSizzle stands tall as an innovator, a performer, and a storyteller. With "Don't Let Me Down," he invites us to journey deep into the recesses of our souls, to feel the connection between music and the human experience. DJ iSizzle's track is a testament to the power of unity, the strength of vulnerability, and the magic of an artist who understands that, sometimes, we all need someone not to let us down.
OFFICIAL LINKS:
Website: https://djisizzle.com
Facebook: https://www.facebook.com/IamDJiSizzle
Instagram: https://www.instagram.com/djisizzle/
YouTube: https://www.youtube.com/@djisizzle