Ariv Music's distribution and publishing services deliver, monetize and protect songs across the globe
With the explosion of music across the internet, it's easy to see how important it is to release songs online through music distribution services. Excellent services of this type pride themselves on being swift, efficient, allowing you to quickly acquire the benefits of your musical creations. One such service is the music and technology company, Ariv Music, which allows you to manage your music business from one place. They provide a great opportunity to swiftly release your music products to a large number of music apps.
Ariv Music provide SaaS solutions for independent music creators. Their distribution and publishing services deliver, monetize and protect songs across the globe for thousands of independent artists and labels. Moreover, you get to keep 100% of your earnings from music sale streams, which are paid to you monthly. You can also easily withdraw these funds through Ariv Pay. If for any reason you encounter any problems, Ariv Music has a dedicated support team at hand, which you can easily get in touch with.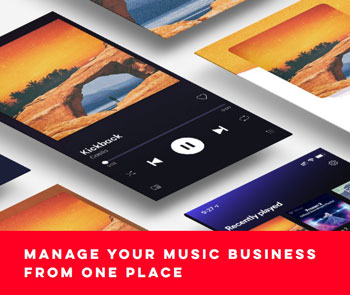 To get your music released, the process is extremely simple – upload your cover art, add contributors, liner credits and more. Add your tracks, your lyrics, and genres. Choose your own release date, distribution territories and delivery channels. Ariv Music will provide you with free ISRC and UPC codes for all of your releases. In the event that you are re-releasing a project, you can also choose to use your own UPC & ISRC codes.
Ariv Music delivers your music globally to all major stores. These obviously include Apple Music, iTunes, Amazon, Spotify, Tidal and Google Play etc. In so doing, Ariv Music affords you the opportunity to build your fan-base in over 200 global territories, and be heard in emerging music markets like Asia and South America. Music publishing and distribution hardly ever gets easier than this. The Ariv Music user experience is extremely intuitive and easy to use.
No matter where you are in the world, or which step you are at in your career, Ariv Music can help you place your music online, in stores all across the globe. They're upfront an open about their very accessible pricing, and they leave all the royalties to you. Right now, it's really hard to find an easier and more equitable way to release your tracks on all the biggest streaming and download stores worldwide. Ariv Music possess all the tools to simplify and accelerate the promotion of your music releases.
OFFICIAL LINKS:
WEBSTITE: www.arivmusic.com
INSTAGRAM: @ariv.music
STYCH: www.stych.app